Left Hand Brewing Releases Pumpkin Spice Latte Nitro & Oktoberfest
|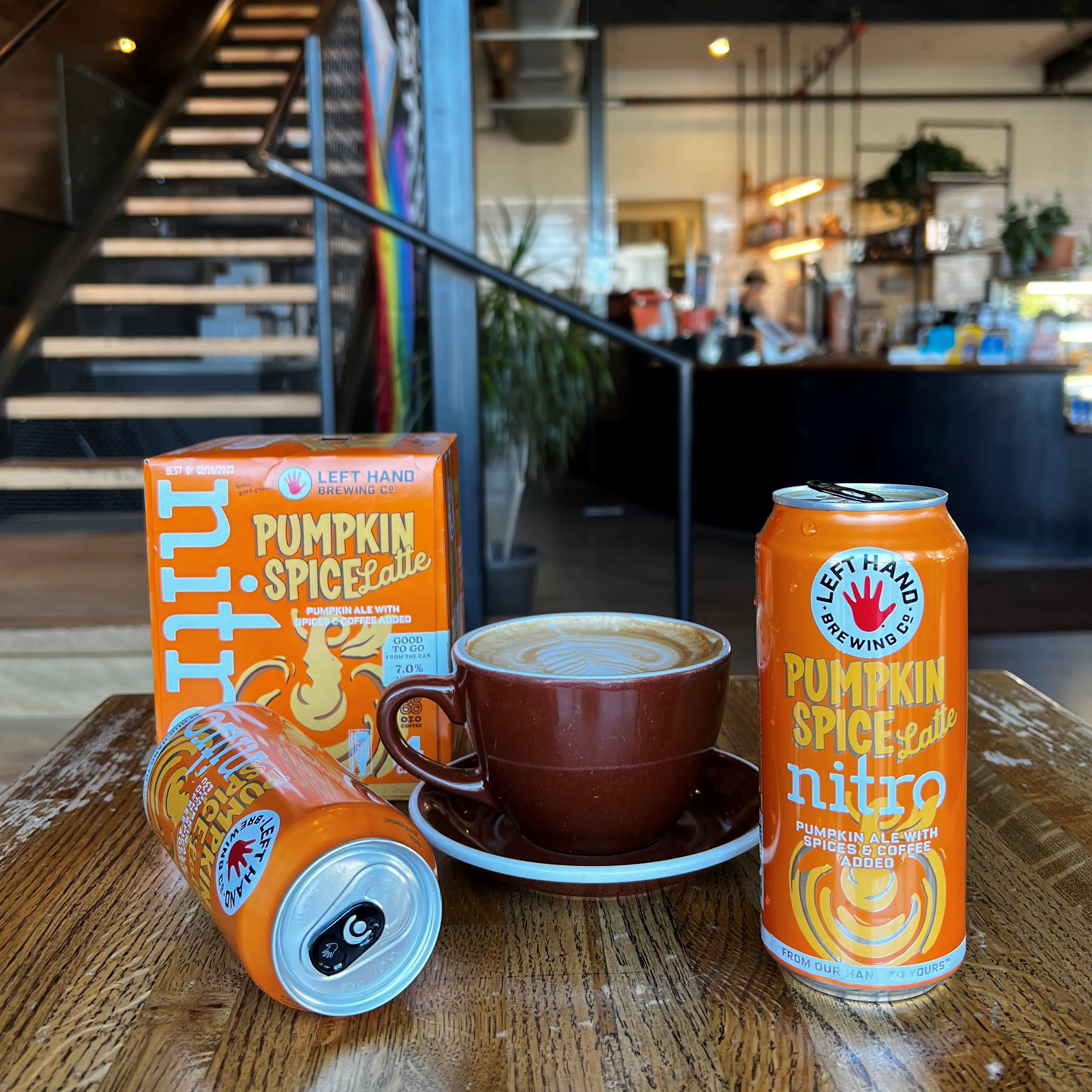 Two fall seasonals from Left Hand Brewing are arriving on the shelves in time for the change of season. One is a take on Starbucks' popular fall drink, Pumpkin Spice Latte Nitro and the other, Oktoberfest Márzen Lager, a nod to the German beer brewed during the month of March for tapping in September.
To meet the demand of it loyal nitro followers, Left Hand Brewing has fielded many requests to brew a Pumpkin Spice Latte beer. Since the brewer is known for its lineup of Nitro beers, it made sense to add this PSL to its Nitro lineup!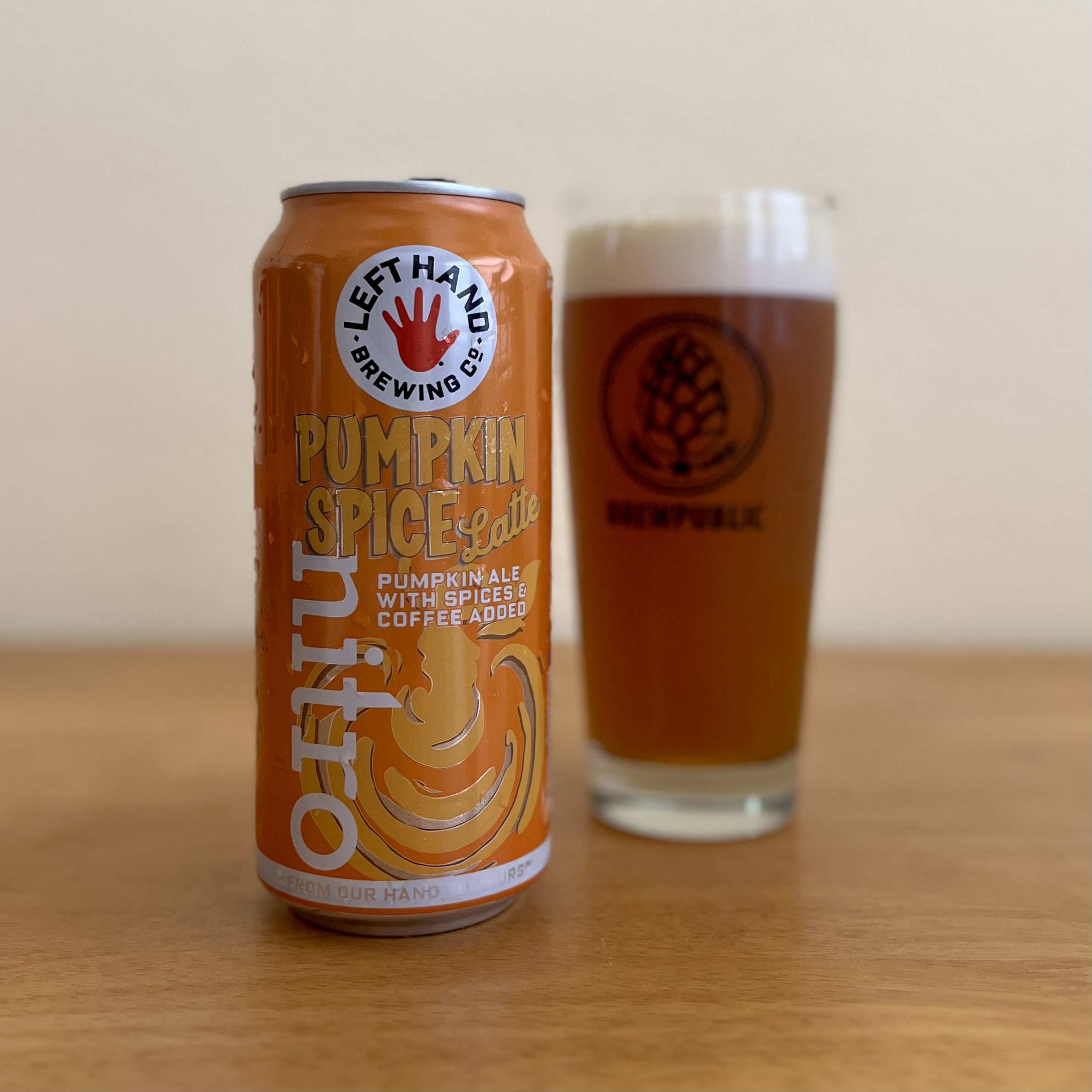 Left Hand Brewing has released Pumpkin Spice Latte Nitro, a new seasonal pumpkin ale with spices and coffee. Since nitro lends itself to the creamy, rich mouthfeel associated with a latte, Left Hand's brewers have embraced the season and released this clamored-after offering. They developed a special spice blend including cinnamon, ginger, nutmeg and allspice to reflect the signature flavor, and added premium coffee by their neighbors at Boulder-based Ozo Coffee for a true latte taste.
The result is a satisfying pumpkin beer that is creamy and flavorful. It's basically the flavors of fall all wrapped into a beer and one that is a bit deceiving at its 7% ABV.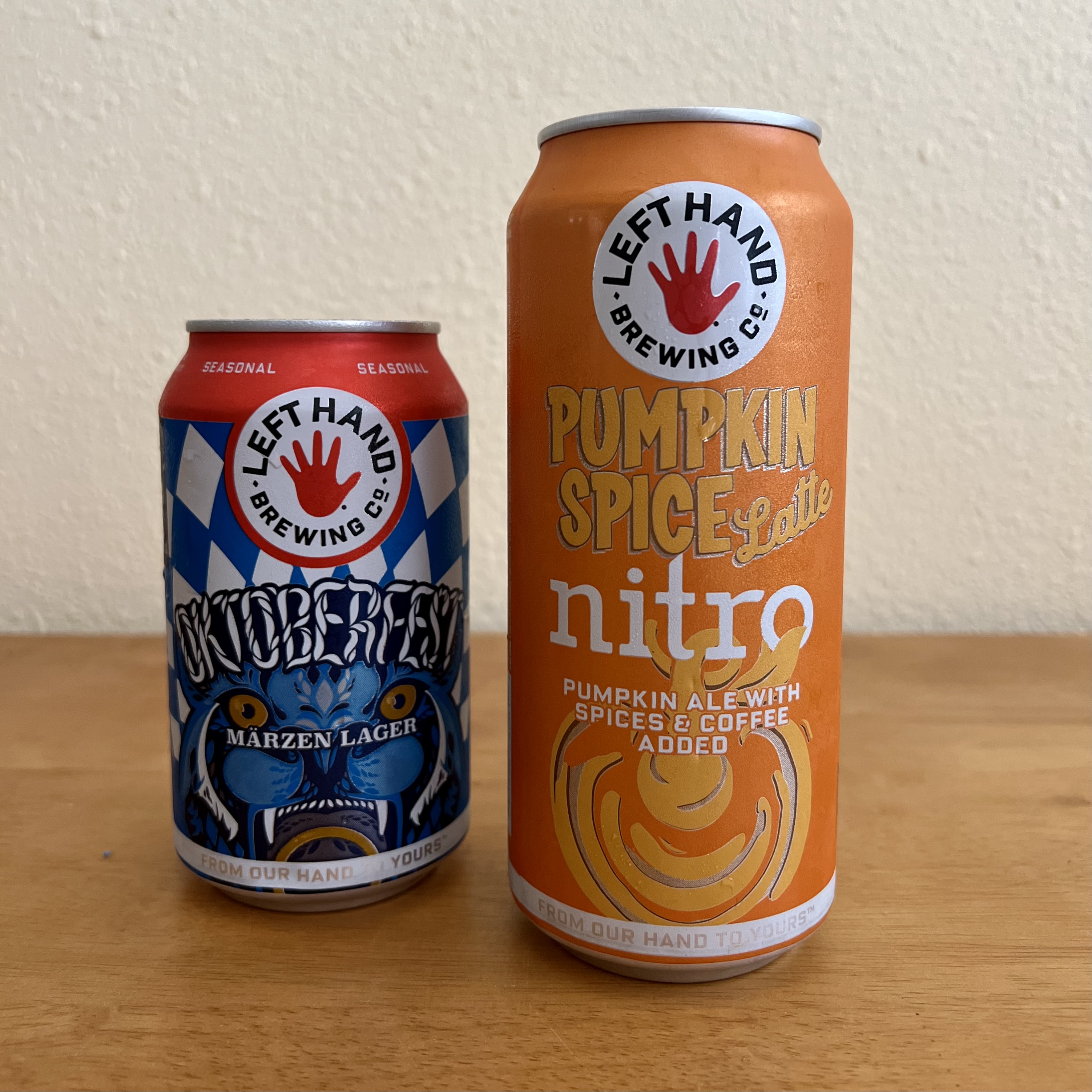 The other fall seasonal from Left Hand is the traditional Oktoberfest Märzen Lager. This one is an ode to the beers brewed in Bavaria during the month of March that were left to rest until September in time to celebrate Oktoberfest. It pours a vivid copper color and offers up aromas of biscuity malt. This biscuity malt aroma melds into the flavor that is accented by the Apollo and Mt. Hood Hops that provide a nice spicy finish to the beer. Oktoberfest Märzen Lager sits at 6.6% ABV and 24 IBUs.
Pumpkin Spice Latte Nitro is now available in 4-packs of 13.65 oz. cans, while Oktoberfest is now available in 6-packs of 12 oz. cans. To locate these beers, or any other Left Hand Brewing beer, visit the Left Hand Beer Finder.