Level Beer and de Garde Brewing Collaborate on The Walrus
|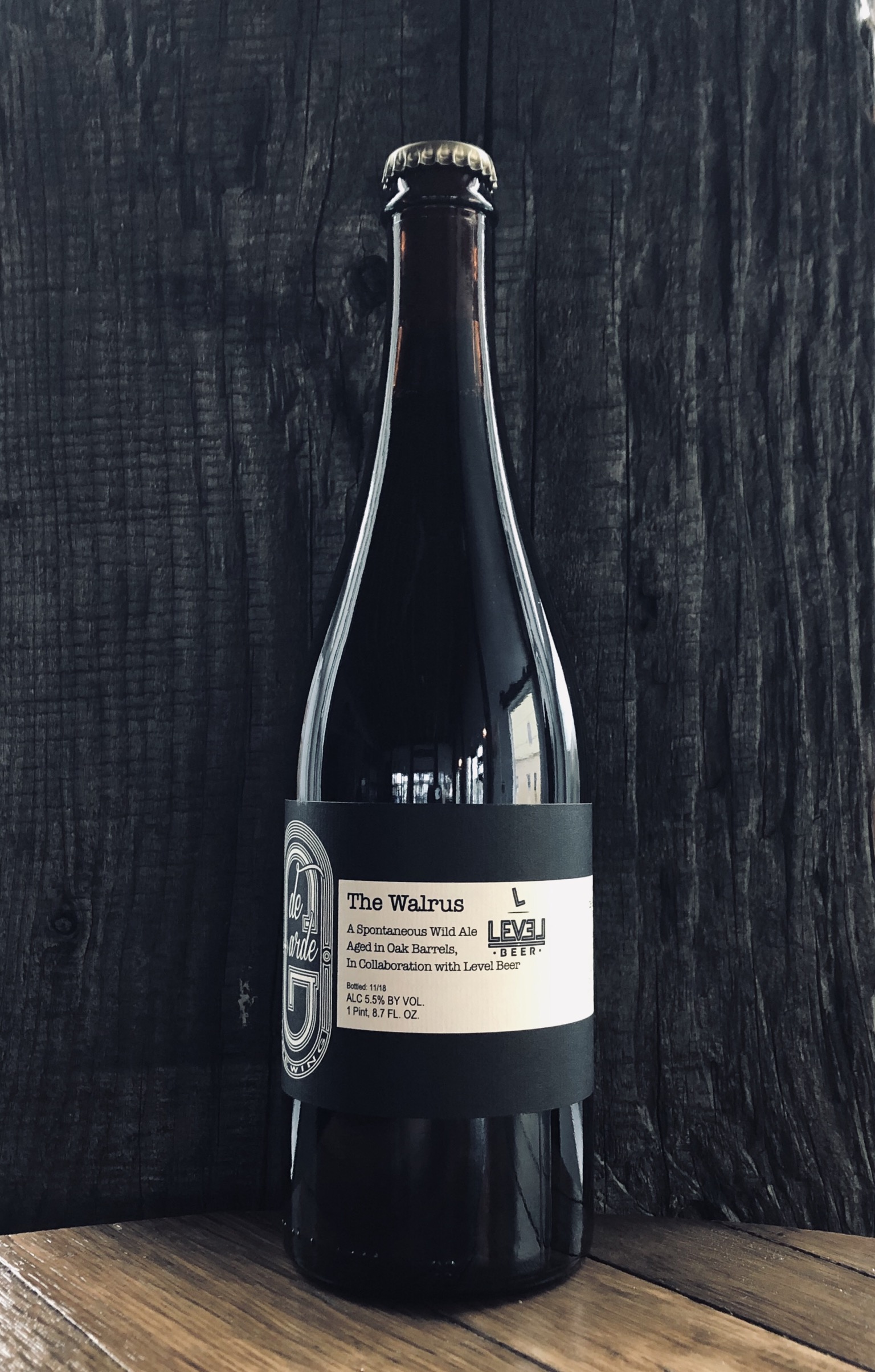 After aging for the past two years, de Garde Brewing is set to release The Walrus, its collaboration beer that was brewed with Level Beer. On Saturday, April 20th, beginning at 11:00am, Level Beer will sell The Walrus in 750mL bottles and will have a limited amount on draft.
The Walrus was brewed back in March 2017 at de Garde Brewing, four months prior to Level Beer opening its doors for the very first time. Prior to opening, Level Beer brewed a few collaboration beers and this is final pre-opening beer to be released that Jason Barbee and Shane Watterson from Level Beer were part of.
A spontaneous wild ale, The Walrus takes a slight turn as the base beer used a significant amount of raw triticale instead of wheat. Triticale is a hybrid of rye and wheat that dates back to the 19th century.
Then this past summer, Level Beer ventured back out to Tillamook to visit de Garde to assist in selecting the final blend that comes in at 5.5% ABV. Since this time, The Walrus has been bottle-conditioning ever since.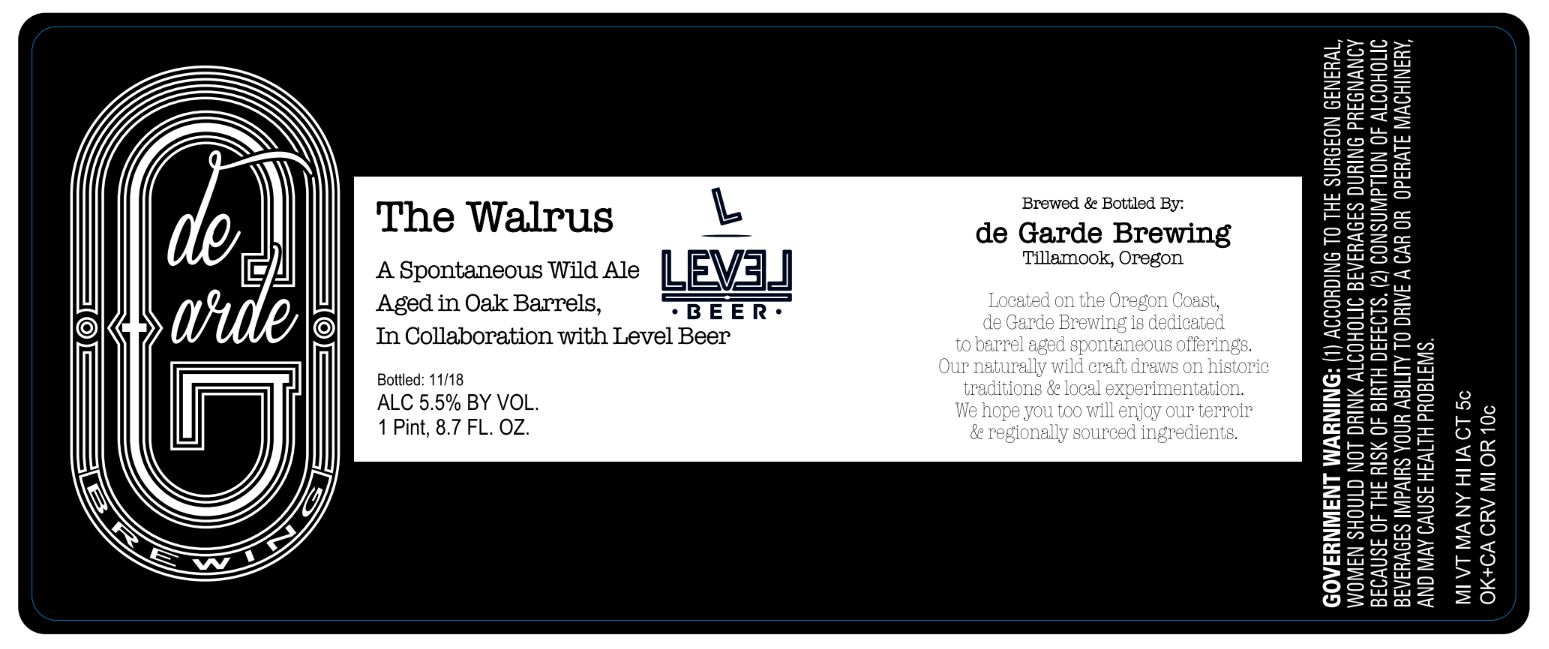 Join Level Beer on Saturday to be one of the first to taste this new collaboration beer. The Walrus will be for sale at $18.00 a bottle and there will be no limits, perfect for beer traders to load up on! Don't delay as Level Beer says that this beer will sell out very quickly.
The Walrus will also be released on Saturday at de Garde Brewing that is located at 114 Ivy Ave. in Tillamook, Oregon.
Level Beer
5211 NE 148th Ave.
Portland, OR 97230