Level Beer & Crux Fermentation Project Collaborate on Boss Battle IPA
|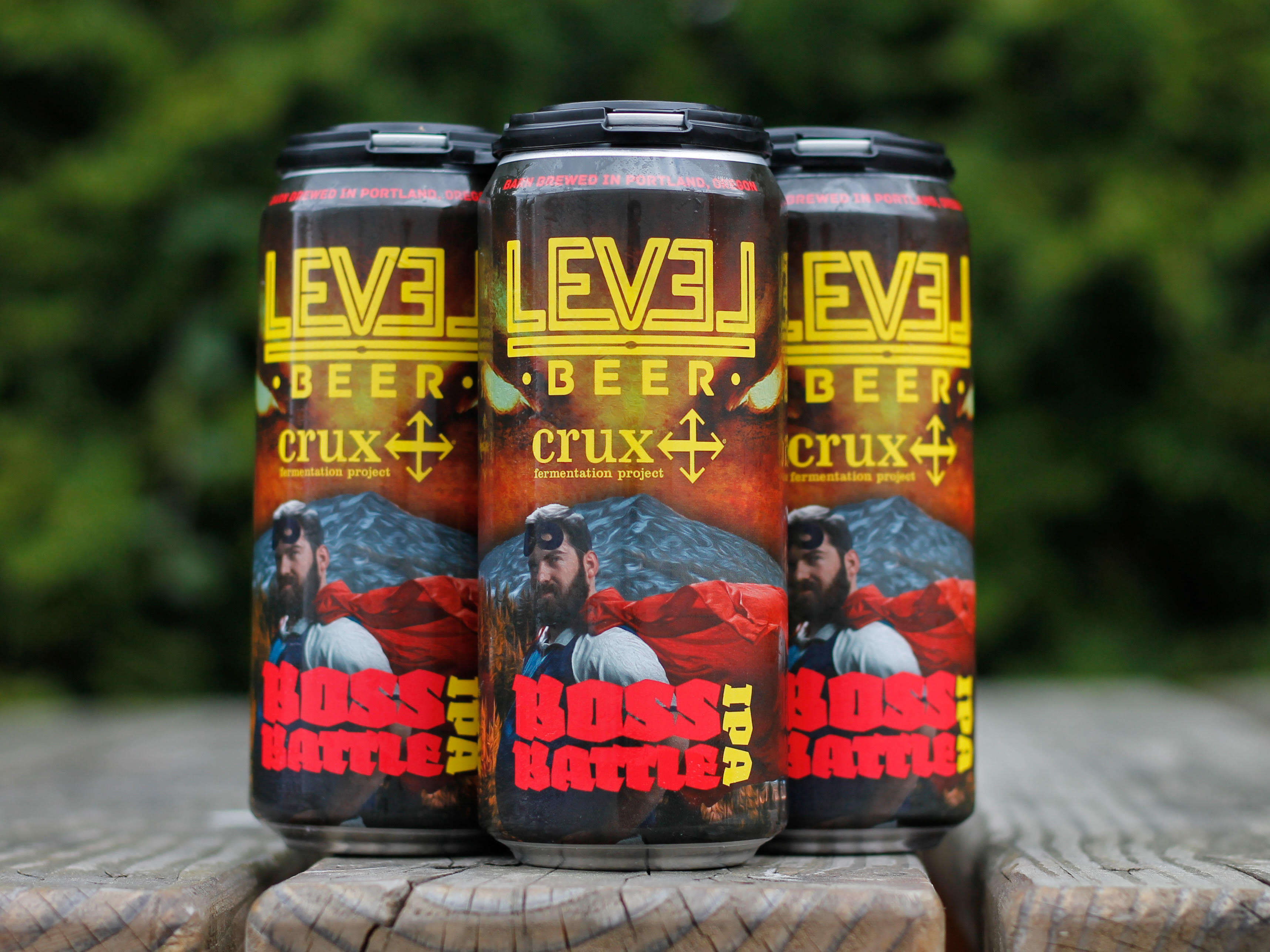 A new collaboration beer will debut on Thursday, March 31st from Level Beer and Crux Fermentation Project at Level 3 in Northeast Portland. The two Oregon breweries worked together on Boss Battle IPA, a fitting name as it relates to the long-standing working relationship between the brewers from both breweries.
The two owner-brewers of Level Beer both spent their early brewing career working at Deschutes Brewery when Larry Sidor and Cam O'Connor were both brewing at the iconic Oregon brewery. Recently Shane Watterson and Jason Barbee invited Sidor and O'Connor to brew a NW IPA with them at Level Beer.
Boss Battle IPA is described as dank with tropical notes of citrus fruit and candied pineapple, with a dry finish and assertive bitterness. The new IPA is brewed with Meridian, Simcoe, and HBC 586 hops and sits at 7.5% ABV.
The official Boss Battle IPA launch party will take place on Thursday, March 31st beginning at 6:00pm at the recently opened Level 3, located at 1447 NE Sandy Boulevard. Brewers from both breweries will be there to hang and chat about the beer, and maybe even get down on some video game battlin'! Plus, both of the Level 3 resident food trucks – Nacho's House and Olympia Provisions Salumeria – will be open and ready for your dinner needs.
Boss Battle IPA will also be available in cans and on draft on Thursday at the other Level Beer locations in Portland's Argay and Multnomah Village locations. 4-pack, 16oz cans of Boss Battle IPA will retail at $16.00.