Level Beer Releases Barrel-Aged Neon Snowsuit and Better Stock Up
|
Two new barrel-aged beers arrive this week from Level Beer with Barrel-Aged Neon Snowsuit and Better Stock Up. Both beers will be available in 500mL bottles beginning on Thursday, December 10th.
After resting in oak barrels since last winter, Level Beer is excited to release a barrel-aged version of its popular winter warmer, Neon Snowsuit. Available exclusively at Level Beer, Barrel-Aged Neon Snowsuit at 8.5% ABV is said to offer big malt complexity with spicy rye and toffee notes that blend into the earthy hop used in this beer. This is a limited release so don't delay!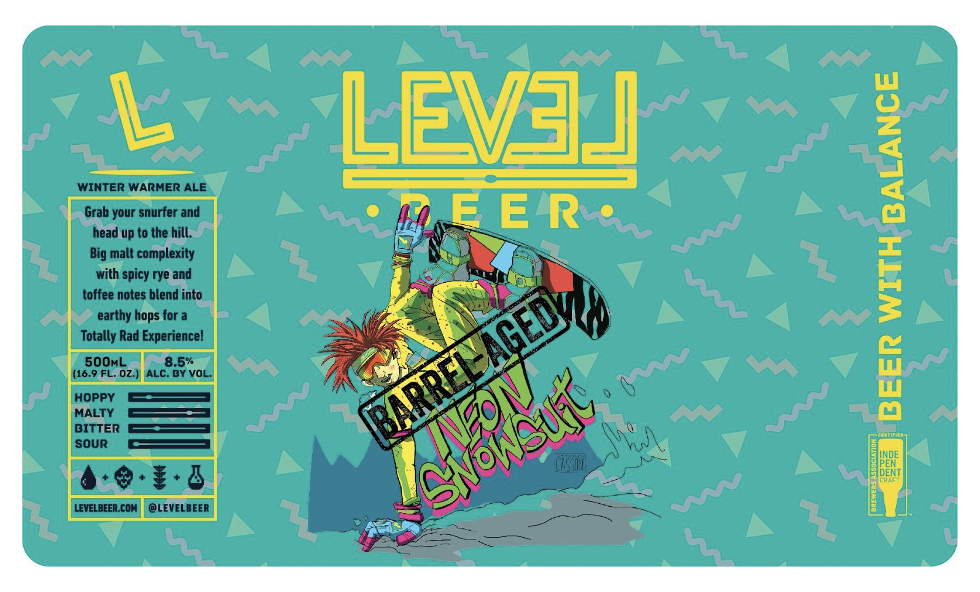 Better Stock Up is a Rye Barrel-Aged Stock Ale that had been put away in barrels and are now coming out for the winter season. Grab this rich malty English ale aged in rye whiskey barrels for spice and complexity at 9.5% ABV.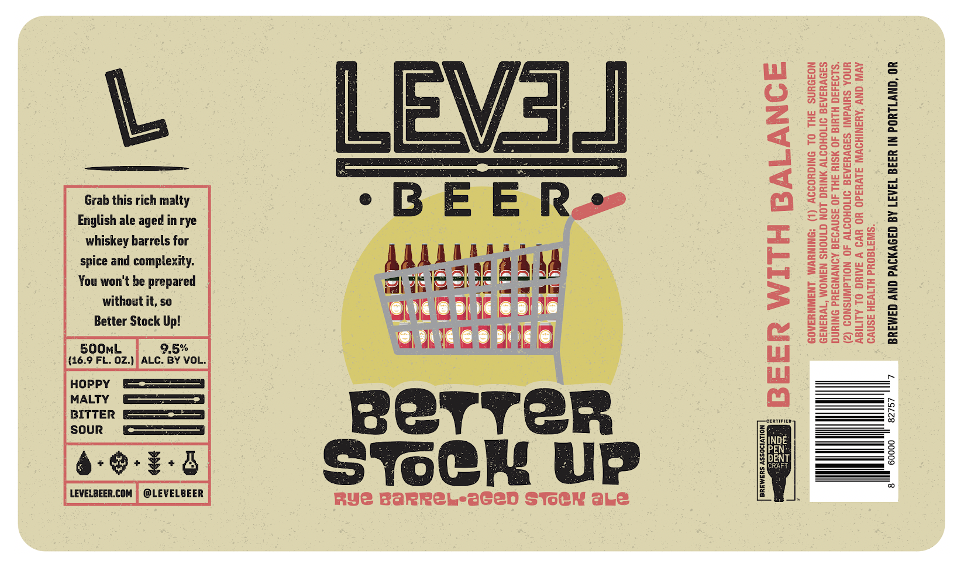 Barrel-Aged Neon Snowsuit and Better Stock Up will be available at Level Beer's Brewery and Multnomah Village Taproom locations beginning on December 10th. Purchases can either be made in person as both locations are open for outdoor service and to-go orders. Level Beer is also available for online purchase via levelbeer.com/s/order. Better Stock Up will also be available through Level Beer's distribution network around Oregon and Washington in mid-December.