Level Beer To Release Finish Him Imperial Stout + Fatality Barrel-Aged Imperial Stout
|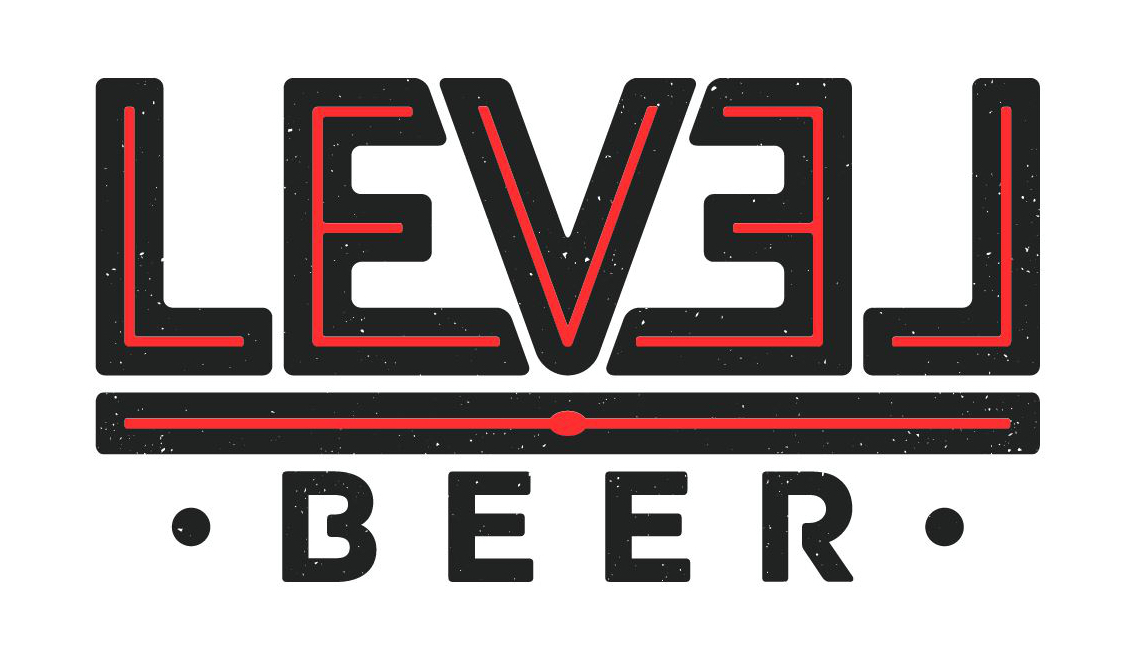 Two new Imperial Stouts are coming from Level Beer early next week. The Portland based brewery will release Finish Him Imperial Stout and Fatality Barrel-Aged Imperial Stout in 16-ounce cans and on draft.
On Tuesday December 18th Level Beer will release these two new stouts at its brewery and taproom in far Northeast Portland. Finish Him is described as a big, decadent Imperial Stout. Then the other beer, Fatality that is Level Beer's first barrel-aged beer to hit the market and is aged in rare 10-year bourbon barrels from Eastside Distilling. Who knew that Eastside had 10-year-old bourbon barrels? This barrel aging process is said to give Fatality hints of toasted marshmallow and vanilla.
Here are more details from Level Beer on each of the two new beers.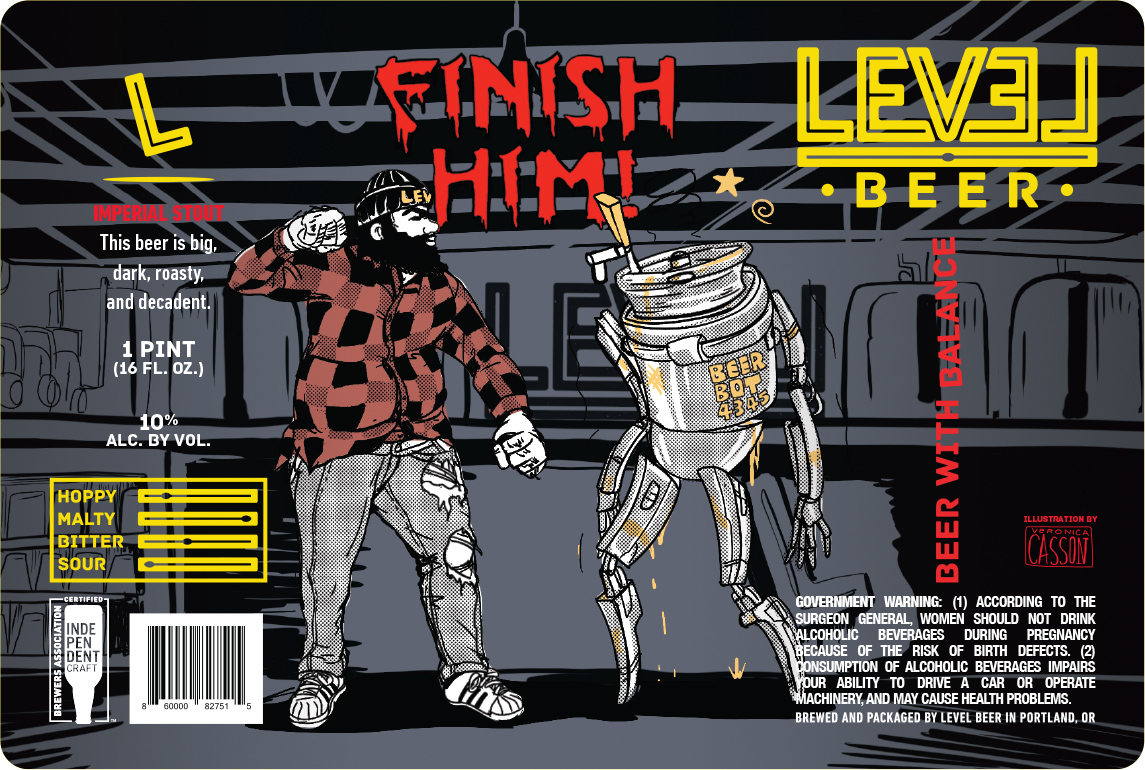 Finish Him Imperial Stout:
Beer Style: Imperial Stout
OG: 23 P
ABV: 10%
IBU: 75
Malts: 2-Row, Smoked, Roasted, Chocolate, Biscuit
Hops: Nugget
Yeast: English Ale
Description: A big, dark, roasty, sweet, slightly smokey, biscuity, imperial stout.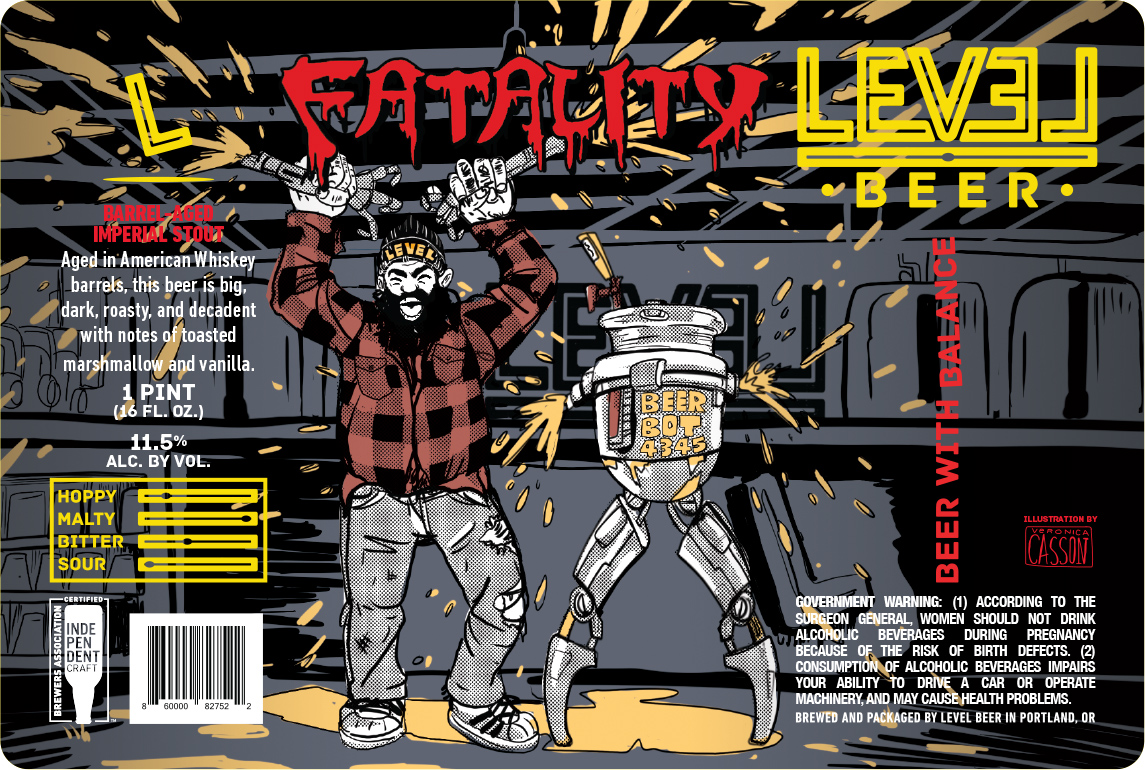 Fatality Barrel-Aged Imperial Stout:
Beer Style: Barrel-aged Imperial Stout
ABV: 11.5%
Description: Aged in American Bourbon barrels, this beer is big, dark, decadent, and roasty with notes of toasted marshmallow and vanilla.
This is a limited beer release and both Finish Him and Fatality will be available at finer bottle shops and bars on draft and in 16-ounce cans. And only at Level Beer both beers will be sold on draft, individually, and as a mixed 4 pack.
Level Beer
5211 NE 148th Ave.
Portland, OR 97230