Little Beast Brewing to Release Beer of the Gods and Fogmatic Hazy IPA
|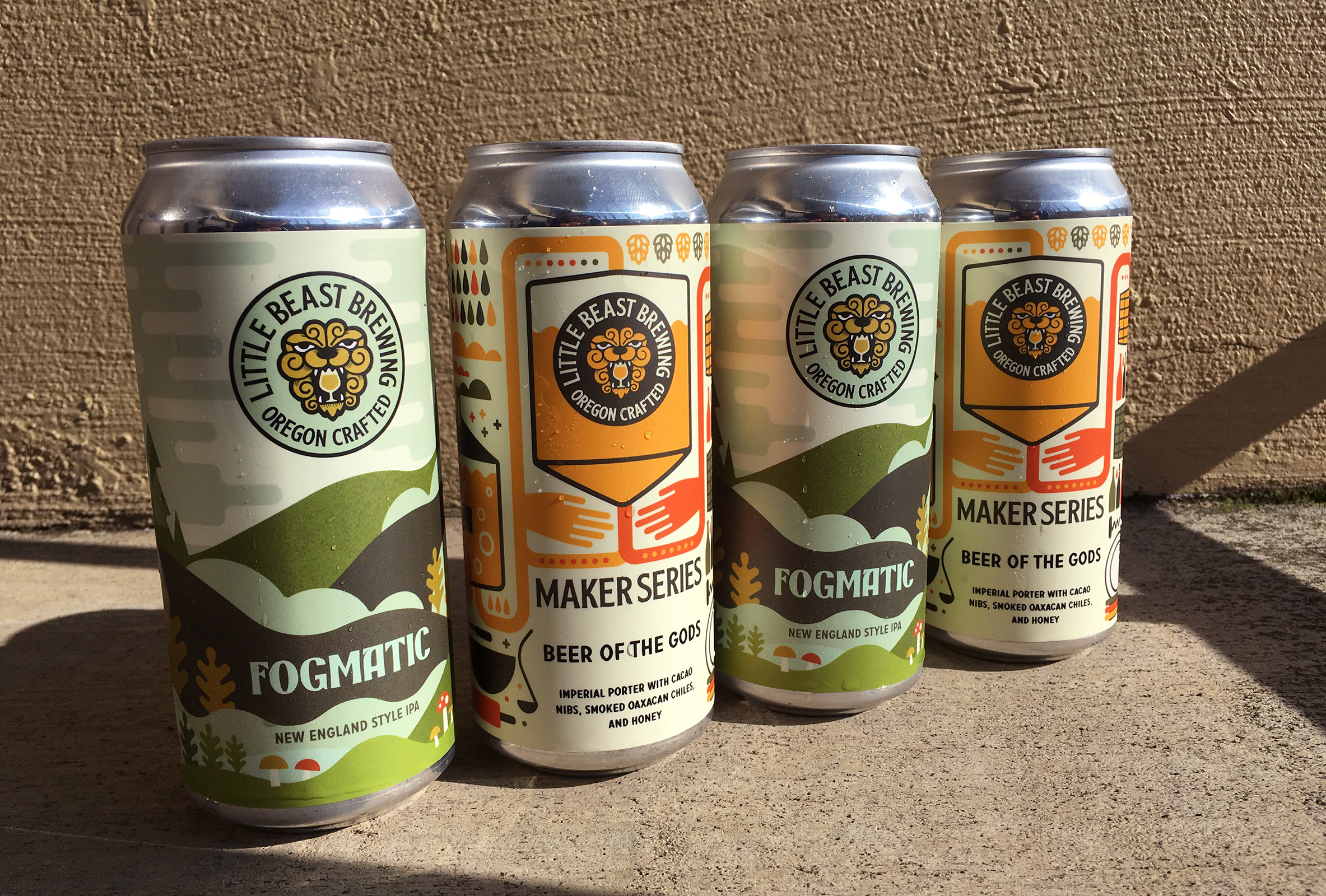 Portland, Ore — Little Beast Brewing announced today the upcoming release of two new limited beers—Beer of the Gods and Fogmatic Hazy IPA. Both beers will release in limited 16 oz 4-pack cans beginning Saturday, February 15 at the Little Beast Brewing Beer Garden.
Beer of the Gods is the second beer in Little Beast's Maker Series, a small batch series of food-inspired collaborations. Each beer aims to highlight the exquisite craftsmanship of regional, specialty food artisans. In Beer of the Gods the brewery collaborated with Xocolatl de David, an award winning chocolatier and confection maker, to make a beer inspired by the company's limited edition Smoked Chile and Honey chocolate bar.
Starting with the base beer of an 11% Imperial Porter, Little Beast added Ecuadorian Cacao Nibs, Oaxacan honey, and Pasilla de Oaxaca Chile. This chile is one of the more iconic chiles, prized amongst chefs, from a state known for its chiles. Originating from the fresh Mixe chile, they are smoke-dried for 2-3 days for an intense smokiness. The cacao and residual sugar in the beer balances the heat with chocolatey sweetness.
The brewery has only canned 40 cases of Beer of the Gods, which will be divided between the Beer Garden and the brewery for Zwickelmania and priced at $22 per 4-pack.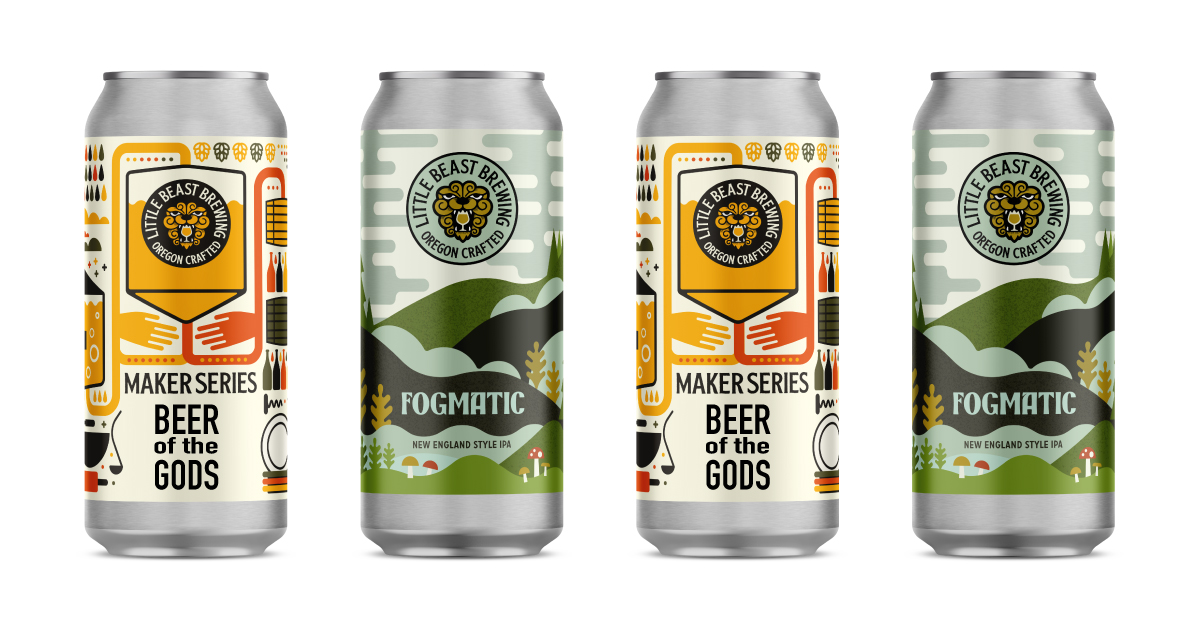 Fogmatic Hazy IPA is part of Little Beast's new monthly one-off canned beer series. Only 30 barrels of the beer was brewed and only 175 cases were canned. Fogmatic is the brewery's first true New England-style IPA. It is brewed with an abundance of Sultana and Citra hops, which are known for their ripe pineapple, grapefruit, lime, and orange zest characteristics. The grain bill consists of French pale malt, wheat, flaked rye, and a ton of malted oats for that thick and cloudy mouthfeel. The beer is $19.50 per 4-pack and will have limited distribution throughout Oregon and Washington.