McMenamins 2018 Lord of Misrule Bottle Release
|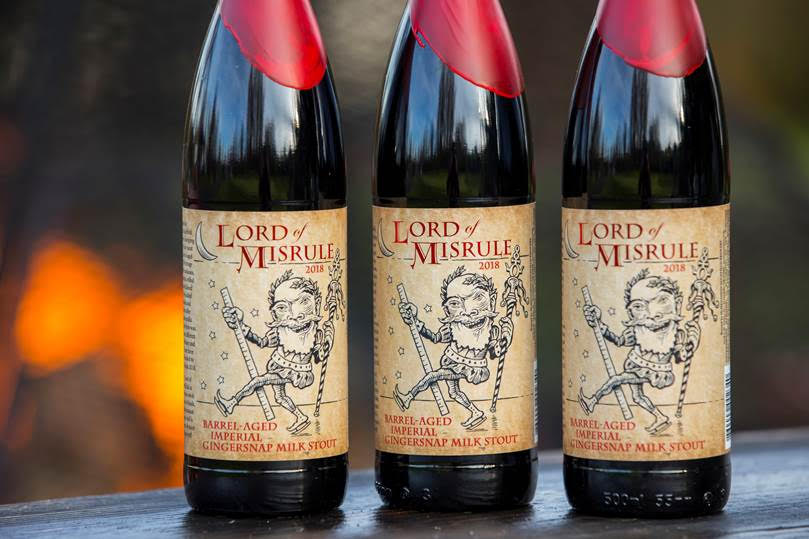 One of McMenamins more sought after bottle releases has been for its Lord of Misrule. The 2018 version of this beer will be released on Sunday, December 2nd at the McMenamins 23rd Avenue Bottle Shop beginning at 6:00pm.
Lord of Misrule dates back to 2014 and each year this beer is release it sees a new recipe change. Brewed and then barrel-aged at the McMenamins Edgefield Brewery, the 2018 vintage uses an Imperial Gingersnap Milk Stout as the base beer blended that was then aged in McMenamins Hogshead Whiskey barrels. Lord of Misrule was also blended with cinnamon, vanilla and ginger to truly expand this beer's sensory experience.
Lord of Misrule sits at 9.03% ABV and will be available in 500mL bottles.
McMenamins 23rd Avenue Bottle Shop
2290 NW Thurman Street
Portland, OR 97210