McMenamins November 2023 Beer & Cider Releases
|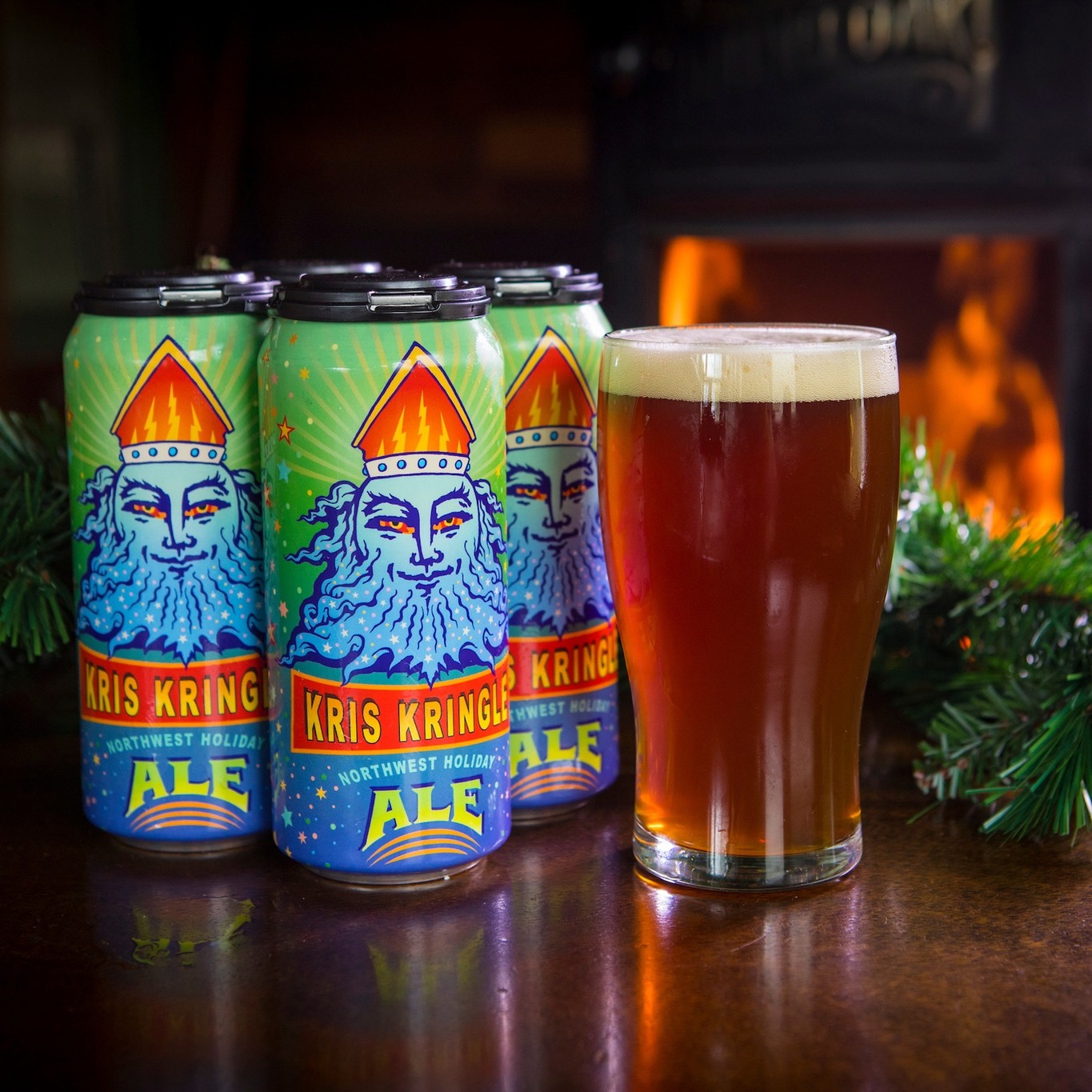 The month of November has been a fruitful one for McMenamins as the longstanding brewer has released a plethora of beers and a couple of ciders this month.
When it comes to its new beers, look for Kris Kringle Holiday Ale, Lord of Misrule Imperial Stout, Barrel Aged Terminator Stout, Longest Night Barrel Aged Barleywine, and Bottle Shop Birthday Reserve across the McMenamins locations in Oregon and Washington. McMenamins has also released two new ciders with Crangerine Dream Cider and Lemon Spice Cider.
To learn more about each of these releases, here are the descriptions as provided by McMenamins. 
Kris Kringle NW Holiday Ale
In the spirit of the original jolly old elf and his nocturnal ramblings, McMenamins brewers have created a namesake beer, Kris Kringle. Toasty caramel and fig flavors evoke holiday delights, while two hop varieties, Centennial and Cascade added in multiple stages deliver the gift of intense hop flavor and aroma. Happy Holidays!
Hops: Simcoe, Mosaic
ABV: 6.84%
Bottle Shop Birthday Reserve
For this year's Bottle Shop Birthday Reserve we decided to celebrate with a blondie inspired Blonde Stout! Barrel Aged in a Hogshead Whiskey Barrel with rum soaked vanilla beans.
ABV: 8%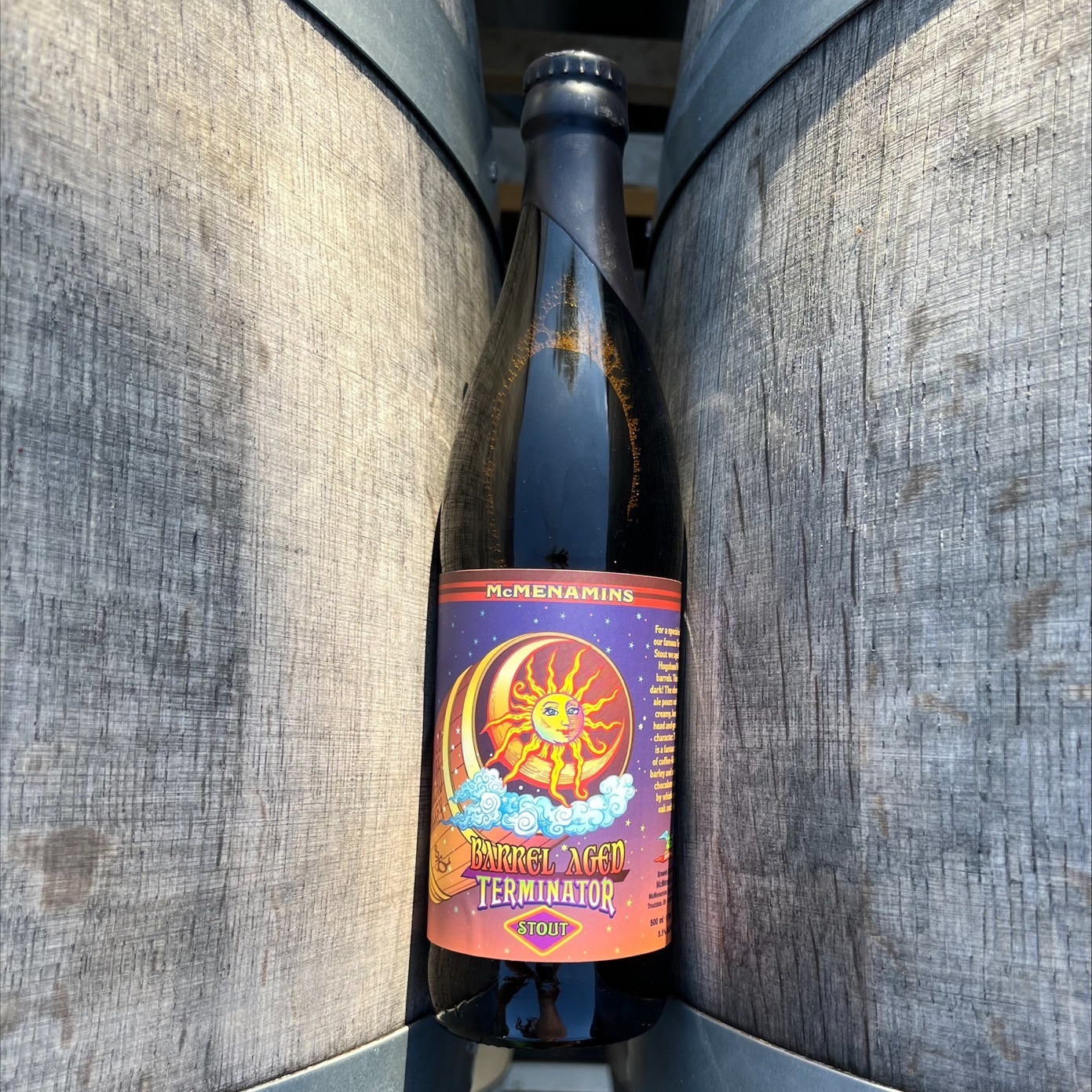 Barrel Aged Terminator Stout
For a special edition of our famous Terminator Stout we decided to age it in our Hogshead Whiskey barrels for a delicious one-off. It is a very dark, ebony-colored stout with a thick, creamy, long lasting head, now with great barrel character. The flavor is a fantastic fusion of coffee-like roasted barley and semi-sweet chocolate and some whiskey spirit, oak and vanilla.
Special Techniques: Whiskey Barrel Aged 
ABV: 8.5%
Longest Night Barrel Aged Barleywine
This version of our English Barleywine was aged in Fireside Port barrels. Its toffee and caramel flavors are accentuated by notes of dark berries, cooked plums, and raisins, thanks to its extended time in the barrel.
Special Techniques: Port Barrel Aged
Hops: Brewers Gold, US Golding
ABV: 12.2%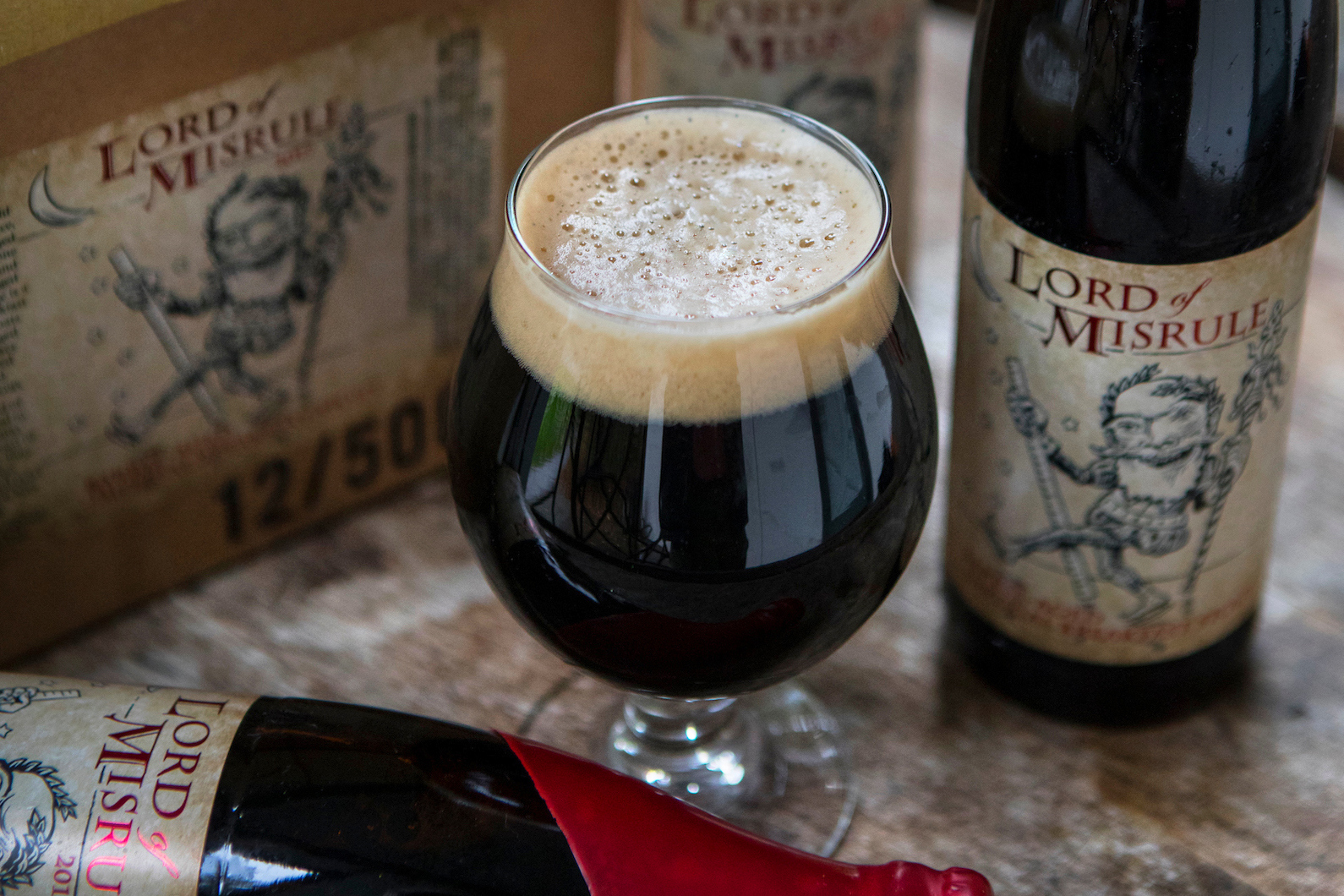 Lord of Misrule Imperial Stout
For this year's Lord of Misrule that releases on November 24th, we went for an Irish Coffee theme. We have taken our Imperial Milk Stout and aged it for just shy of a year in our Hogshead Whiskey Barrels. From there our coffee roasters traveled to Edgefield to blend in Freshly Roasted New Guinea Cold Brew and Whole Beans. Fresh Coffee, vanilla, caramel and creaminess from the Lactose will have the revelry begin.
Special Ingredients: New Guinea Coffee, Lactose, Vanilla Beans
ABV: 11.8%
Crangerine Dream Cider
This seasonal offering is a bright garnet color with citrus and cranberry notes that pair perfectly with holiday meals and nights with friends. Try a pint and you'll get a special Passport stamp as well.
Fruit: Cranberries, Orange, Tangerine
ABV: 6%
Small Batch Cider: Lemon Spice
Our Winery's cider program is flourishing with small batch ciders inspired by the seasons with a dose of fantastic creativity of our cider makers. Lemon takes the stage as the curtain opens onto aromas of cinnamon and cardamom, playing out in a performance both warming and refreshing. An encore of honey, nutmeg, clove and allspice closes the show, leaving you in a warm glow of good cheer and winter magic.
Ingredients: Fermented apple juice, honey, lemon puree, mulling spices (nutmeg, cardamon, cinnamon, orange peel, ginger, clove, allspice berries, fennel) sugar, malic acid, sulfites
ABV: 6.8%