Migration Brewing Forms Pride Committee & Releases Colors of Love Hefeweizen
|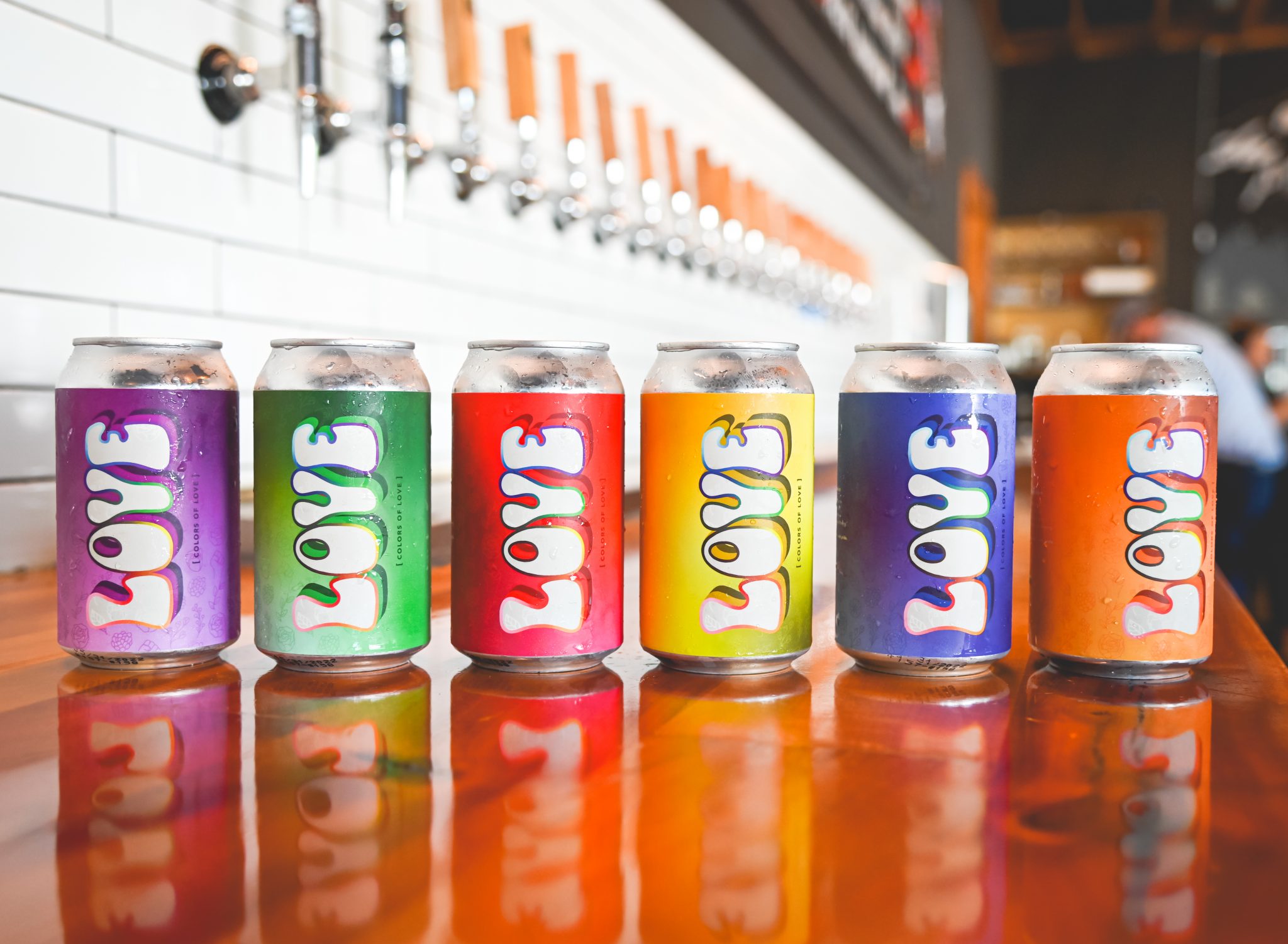 Portland, OR. June 1, 2022 — Migration Brewing today announced the upcoming release of Colors of Love, a dry hopped American Hefeweizen that supports LGBTQ+ organizations in the Pacific Northwest, in limited edition 12oz cans and draft. The beer will be on tap beginning tomorrow, June 2, at all Migration pubs. As part of its first major initiative, Migration's pride committee organized a series of fundraisers and parties for the beer at each of the brewery's three pubs: June 9 at the Gresham brewery, June 12 at the Williams pub, and June 16 at the Glisan brewpub.
Colors of Love is a hazy, golden beer with a clean bready malt profile that gives way to a massive bouquet of cantaloupe, overripe mango and pineapple from dry hop additions of El Dorado hops from Crosby Hop Farm in Woodburn and Azacca hops from Yakima Chief. Migration has canned 100 cases of the beer and will sell them exclusively through its pubs. The beer will also be available on draft at Portland bars and restaurants in June.
The label was designed by Migration's bartender and pride committee member, Lily Merrill. Each can within a 6-pack is affixed with the same label but with six different colors from the rainbow. Merrill has included a hidden pattern with roses, fists, and floral elements inspired by the flower crown worn in an iconic photo of the black transgender activist, Marsha P. Johnson.
Carrying on the efforts of the brewery's previous work with LGBTQ organizations, Migration's Pride Committee was formed earlier this year by Toni Perez, the Assistant General Manager of the brewery's pub in Gresham, and some of Migration's longest tenured employees — Head Chef Casey Gipson and Whitney Patterson, General Manager at the Glisan brewpub. Made of team members from each of Migration's three pubs, the committee will organize year-round support for organizations and initiatives, and has already helped Migration update its internal cultural mission, values, and inclusivity statements.
"We're excited that this year's Colors of Love campaign is really a jumping off point for more LGBTQ+ community outreach, fundraising, and celebrating the diversity of Migration's staff," said Perez. "We've partnered with a number of organizations in the past, and now we're stepping up our commitment so that we are always actively engaged in supporting people who create safe community spaces and opportunities for everyone."
The Migration pride committee is throwing three beer release parties including live DJs and special food and drinks. Migration will send 10% of sales during the events to organizations and initiatives selected by the committee: BikePOC PNW, Feel Good Surf Club, Open Slopes PDX, PDX Climbers of Color, Queer Skate PDX, QT BIPOC Climbers, and Warpaint Magazine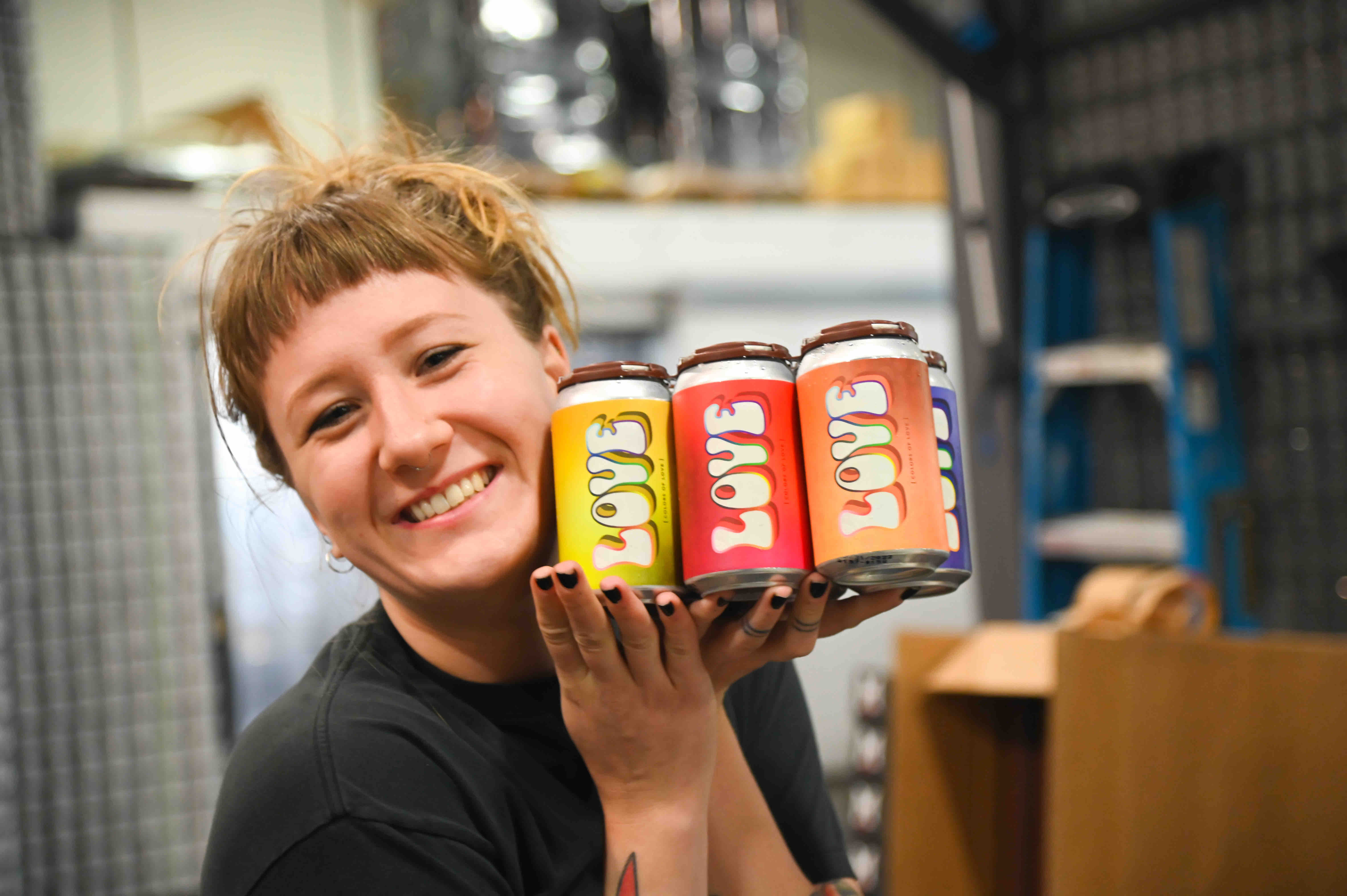 June 9 | 3:00pm – 9:00pm
Migration Brewing Gresham – 18188 NE Wilkes Rd, Portland, OR 97230
Special brewery tours beginning at 5pm
Live music to be announced
Food specials: Rainbow donuts, rainbow pizza
Drink specials: Sake sunrise, sangria
June 12 | 11:00amm – 3:00pm
Migration Williams Pub – 3947 N Williams Ave, Portland, OR 97227
Live music by DJ Troubled Youth
Brunch Specials: McMuffin-ish, breakfast burger, vegan breakfast quesadilla, Hawaiian French toast sticks
Drink specials: Curated by lGBTQ owned and operated Shine Distilliery
June 16 | 3:00pm – 9:00pm
Migration Brewing Glisan Brewpub –  2828 NE Glisan St., Portland, OR
Live music by DJ Troubled Youth
Food Specials: F**k Filet crispy chicken sandwiches, steamed mussels, tomato and peach salad, fried twinkies
Drink specials: Curated by LGBTQ owned and operated Shine Distillery
More information about Migration Brewing's Pride events and initiatives can be found at migrationbrewing.com/pride.