Migration Brewing Releases Fresh Outta Portland – Fresh Hopped IPA
|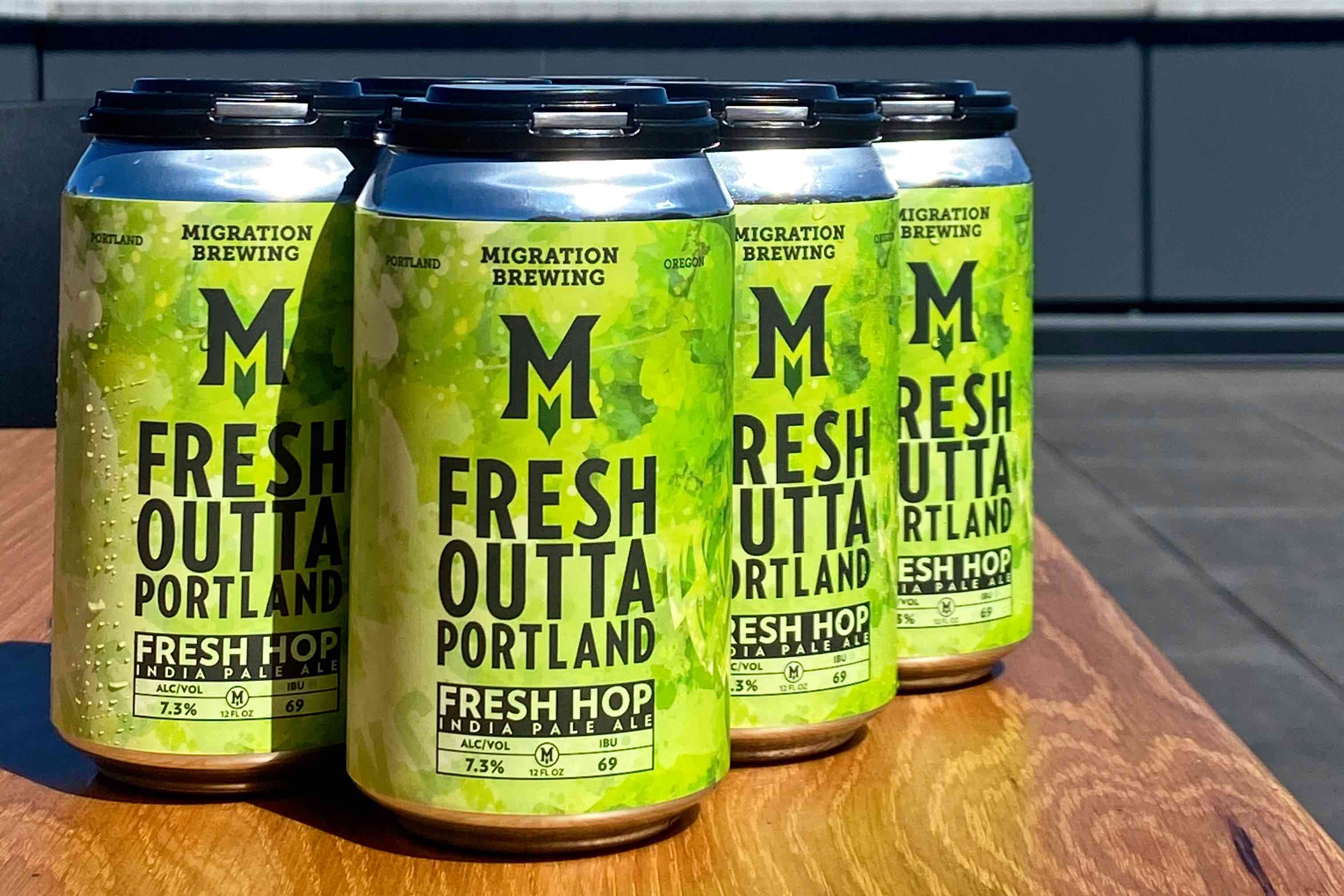 Freshly packaged in 6-pack, 12oz cans, Fresh Outta Portland will be the sole packaged fresh hop beer from Migration Brewing from the 2020 hop harvest. This limited release beer will be available beginning on Friday, September 4th.
In brewing Fresh Outta Portland, Migration Brewing took its flagship IPA, Straight Outta Portland and brewed it with over 100lbs of Indie Hops' fresh Strata Hops grown at Goschie Farms. These hops came straight from the farm to the brewery, nitrogen frozen, and put directly into the packaging tank. The fresh Strata hops are accompanied by Oregon-grown Chinook and Meridian hops, rounded off with dry hopped Mosaic. The Pale and Vienna malt offer a medium body and clean white head. Sitting at 7.3% ABV and 69 IBUs, this fresh hop beer brings big tropical aromatics along with lasting hop flavor and finish.
"This year's version of Fresh Outta Portland highlights a few of our favorite partners in the industry," said Beer Director and Co-Founder, Mike Branes, in a statement. "We are incredibly fortunate to have the ability to drive an hour to pick up the hops from our friends at Goschie Farms and bring them right back to the brewery. It is one of the best aspects of brewing in the Pacific Northwest."
Fresh Outta Portland will be available for purchase at all Migration Brewing's pubs, as well as several local stores via Columbia Distribution. This limited batch of Fresh Outta Portland is the only Fresh Hopped beer that Migration will be packaging this year. However, craft beer enthusiasts can expect more fresh hopped beers to be released on draft at the Migration pubs in the coming weeks.