Migration Brewing & Silver City Collaborate on I-5 Vibes
|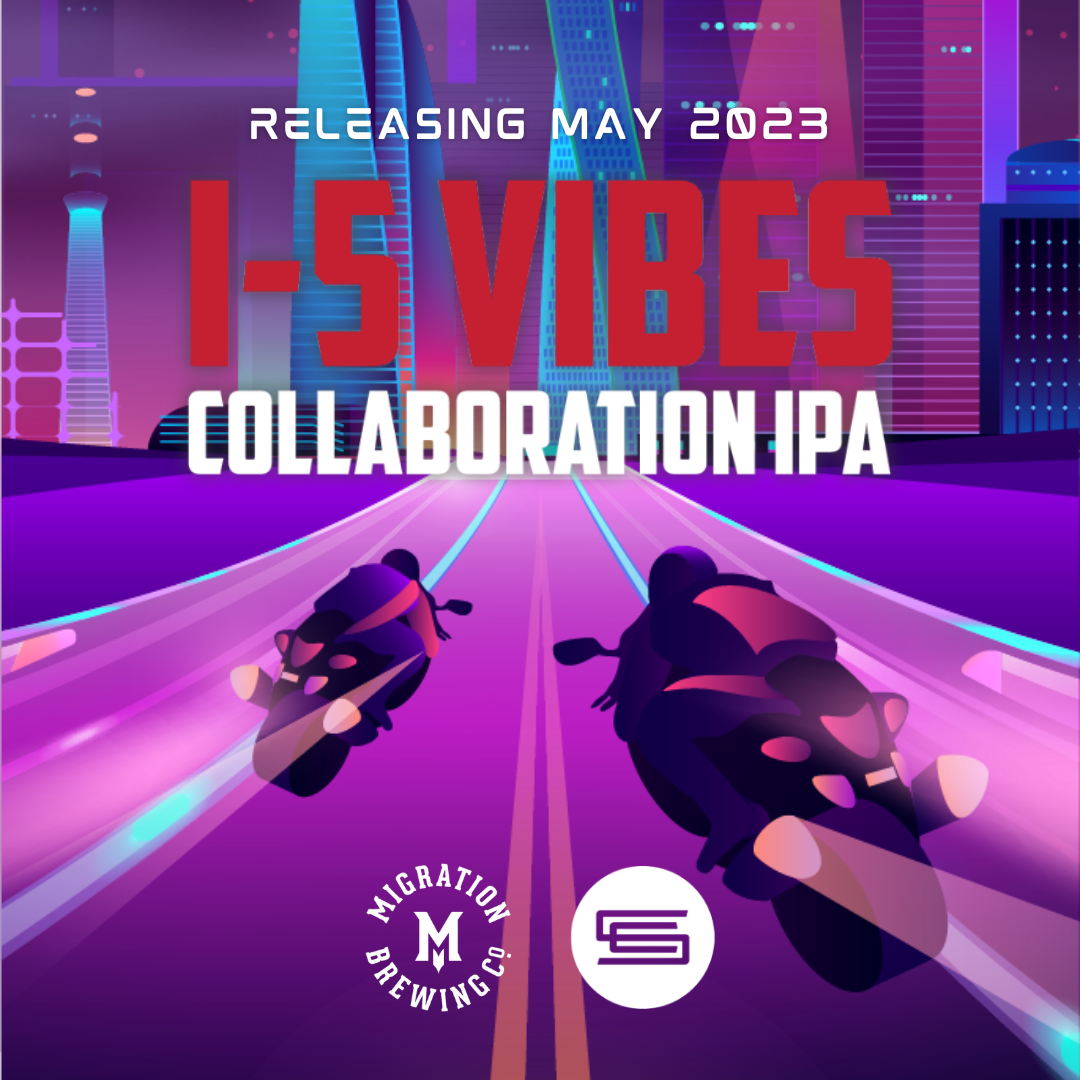 FOR IMMEDIATE RELEASE – Migration Brewing has partnered up with Silver City Brewing of Bremerton, WA to produce a big west coast IPA named I-5 Vibes.  The two breweries got together in April to make this draft-only product and will be celebrating the new release at John's Market Beaverton (3700 SW Hall Blvd, Beaverton, OR 97005) on Friday 5.12 from 4-7pm.  The event is open to the public.  The beer is a limited draft offering and will be available at choice beer bars throughout the Pacific Northwest and at all Migration pubs.
"We've always enjoyed the Silver City team and the amazing hop forward beers they've put out over the years.  It was a fun opportunity for our brewers to work together with some newer advanced hop products like Incognito and Salvo in a 7.7% abv IPA," said Mike Branes, Co-Founder and Head Brewer at Migration Brewing.
With a lean grist bill made up of 2-Row and Pilsner malts, the two breweries showcased what they enjoy the most – hops and more hops!  Simcoe hops were used in the boil to lay down a firm bitterness that's not overpowering, while aromas of zesty grapefruit, tropical papaya, and pine are coupled with a resinous dank quality.  Once you sip it, the myriad layers of hops let you know it's not messing around!
###
Migration Brewing started in 2010 when four friends came together over a passion for craft beer and a dream of opening a brewpub. With a lot of bootstrapping and a little luck, they have since opened four pub locations within Portland. As an award-winning brewery, the Migration team takes great pride in producing world-class beers that embrace innovation while respecting classic styles.