Migration Brewing To Release Five Fresh Hop Beers From 2021 Hop Harvest
|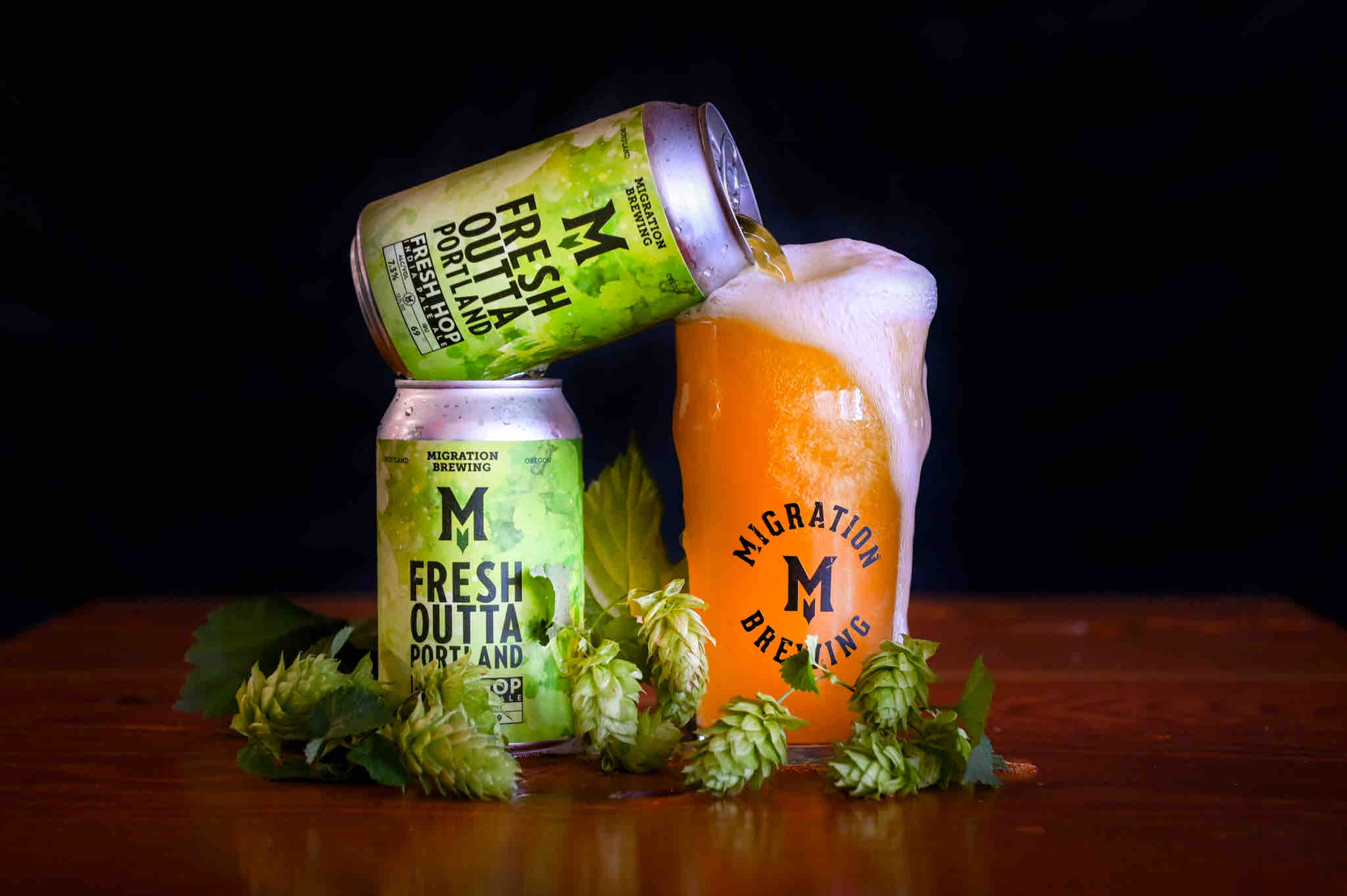 FOR IMMEDIATE RELEASE – Migration Brewing announces its Fresh Hop lineup for the 2021 season! Ushering in the harvest season, the Portland, OR-based craft brewery honors this annual fest with some of the freshest, highest quality hops in the region.  Straight off the local farms, hops are picked up by the brewing team and utilized in the brewing process within an hour. Migration has partnered with some of their favorite hop producers, including Indie Hops, Crosby Hop Farm, YCH/BC Farms, and Coleman to create Migration's largest Fresh Hop program to date.
"It's exciting and special to release one-of-a-kind beers that are only available for a short time.  These beers really define what's so special about the Pacific Northwest brewing tradition," said Mike Branes, Co-Founder and Head Brewer at Migration Brewing. "The character of each beer is entirely unique, and there's only so many days when they're available," notes Branes.
Though the beers are often in short supply, Migration welcomes the celebration as a great opportunity to push innovation. "This is truly something special that the entire team eagerly anticipates every year, as it gives us another great opportunity to celebrate our amazing hop farm partners and to play with the ingredients in fun, unique ways," stated Branes. "This year, we froze the Strata hops with liquid nitrogen before inserting them into our Fresh Outta Portland IPA. This has produced some amazing results that we're super excited about," Branes said. Fresh Outta Portland IPA will be the first beer released, and will be available at all of Migration's pub locations on draft and in six pack cans on Thursday 9.2.
Migration will release a new fresh hop beer weekly throughout September. Please refer to the attached release schedule for more beer details!