Migration Partners with Koble Creative on Hotwire Pale Ale
|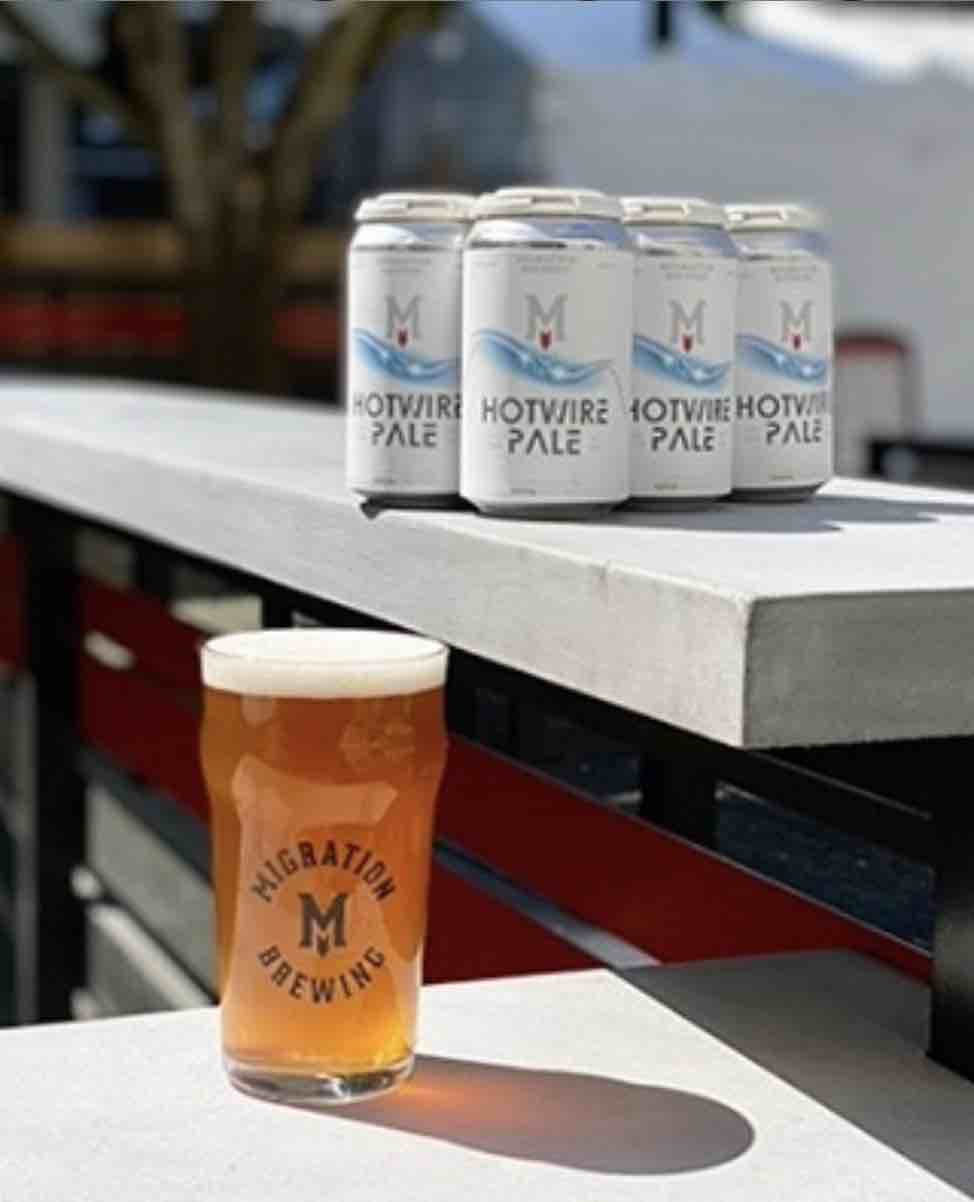 Migration Brewing releases a Hotwire Pale Ale today as a limited release at all of their pubs throughout the Portland metro area. This new Pale Ale is a collaboration with Koble Creative, the architect partner of Migration's recent expansions in and around Portland.
Hotwire Pale Ale is described as a light, refreshing pale ale that will be available on draft and in six packs. This beer came to life as a celebration of 4 years of collaborating on a variety of architectural design projects.
In Norway, the term 'Koble' means 'to connect.' It also is used as slang for hot-wiring a car. With a background and passion in cars, Founder and Co-owner Terry Amundson decided that this name was the perfect fit for the collaboration.
"We've been talking about making a beer with Migration over the past year and the timing finally worked out," said Amundson, in a statement. "After an extensive sensory exploration we landed on a unique pale ale recipe that features a Yuzu puree, coupled with Azacca and El Dorado hops".
"The Koble Creative team is a talented architecture partner who we've worked together with on a number of pub and brewery projects, including our recently opened Williams location," states Migration Co- Founder and Head Brewer Mike Branes, in a statement. "We're really excited about this beer. It's a beautiful burnt orange color, filled with lots of subtle flavors coming in at a very sessionable 5.0% ABV. This will be a patio favorite while it's available".