Montavilla Brew Works Celebrates Women's History Month with Activity Grrrl IPA
|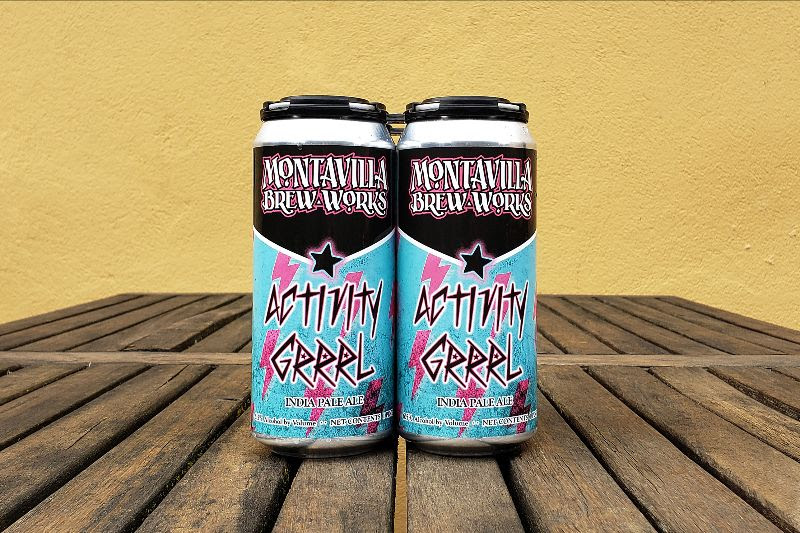 In time to celebrate Women's History Month during the month of March, Montavilla Brew Works has released Activity Grrrl IPA. This new IPA was part of collaboration with Pink Boots Society as the recipe was designed by MBW employee Felicia Reninger.
Brewed to a style that is a Pacific Northwest IPA at 6.5% ABV, Activity Grrrl IPA is dry hopped with Yakima Chief Pink Boots Blend 2020 which impart tropical, herbal, citrus & woody aromatic qualities. Canned on International Women's Day, a portion of the sales of Activity Grrrl IPA will benefit the Portland chapter of the Pink Boots Society.
For the release of Activity Grrrl IPA, Felicia has curated a Spotify playlist for the beer. Just hit up Spotify and search for "Pink Boots Society 2021 Collaboration Brew Day" to find this playlist.
Activity Grrrl IPA is priced at $4/16oz can or $16/4-pack and is now available in 4-pack, 16oz cans at the brewery or for home beer delivery by clicking here.