Mother Earth Brewing Releases Hop Diggity Double IPA
|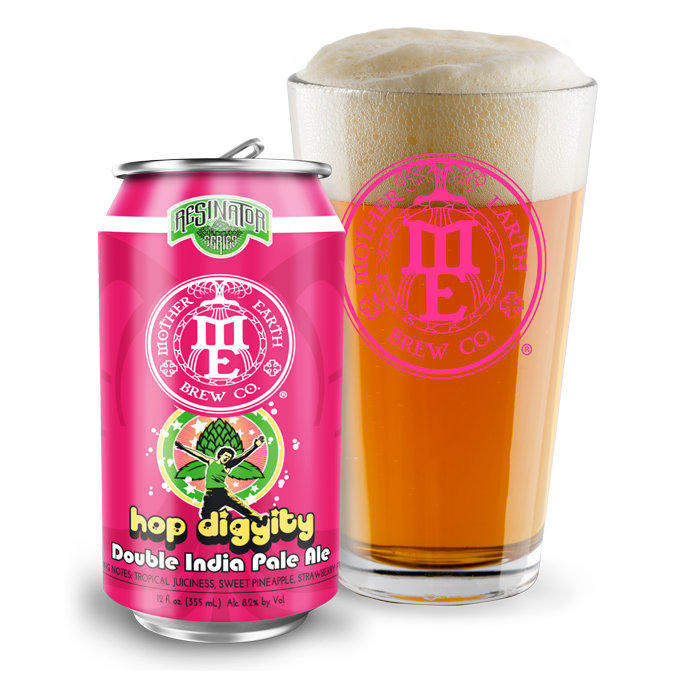 The IBU race may have waned a bit but a few brewers continue to push it along. Mother Earth Brewing is one such brewer as it releases of Hop Diggity Double IPA this month.
Hop Diggity Double IPA is a lighter color yet bold IPA that's well balanced from a diverse hop bill. Mother Earth Brewing uses Honey Malt to allow for a smoother tasting DIPA that pours a pleasant orange hue from its Munich Malts. But its use of Summit, Citra, and Mosaic Hops are what truly delivers the tropical fruit like pineapple, lychees, and kiwi juiciness that this DIPA offers. Its medium body adds to the experience by giving the West Coast IPA a great mouthfeel. At 8.2% ABV and 113 IBUs, Hop Diggity Double IPA is sure to please any hophead out there.
To find Hop Diggity Double IPA or any other Mother Earth Brewing beer use the brewery's Find Your Mother locator.