New Belgium Brewing Collaborates with Fremont Brewing on Action Reaction Nitro Barrel-Aged Sour Stout
|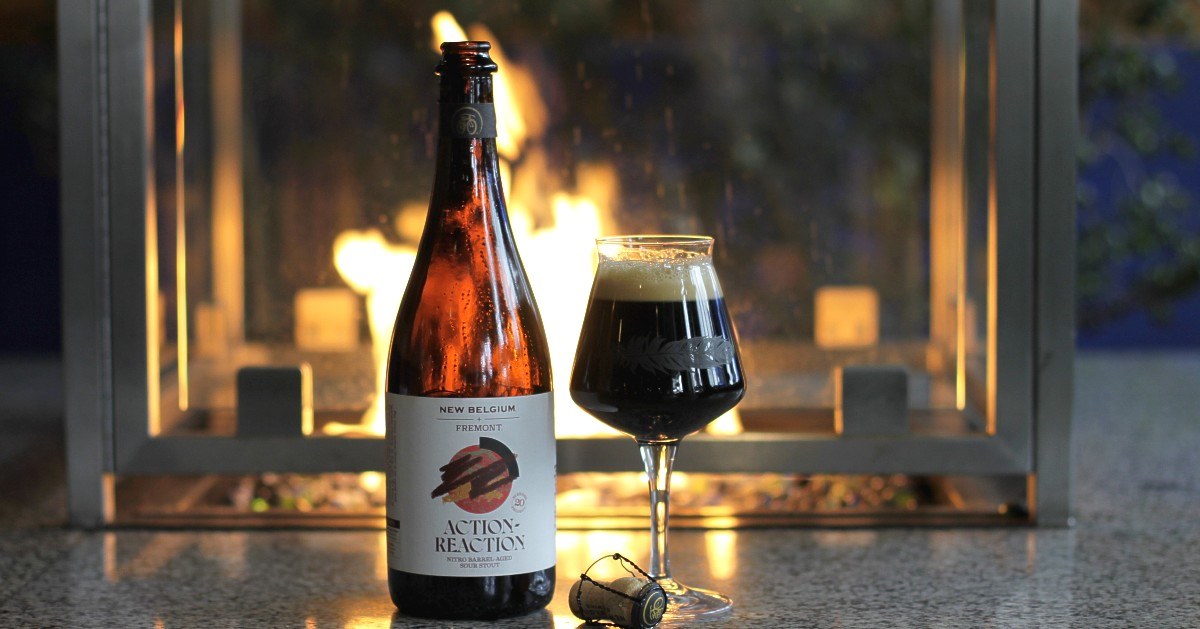 A new collaboration from Fort Collins, Colorado and Seattle, Washington is taking place as New Belgium Brewing reached out to Fremont Brewing to blend a beer that will intrigue many beer fans. Action Reaction Nitro Barrel-Aged Sour Stout brings together Fremont's Barrel-Aged B-Bomb and New Belgium's La Folie for a nitro, barrel-aged sour stout packaged in 750mL bottles.
This collaboration was a few years in the making that began at Alefort in Boise, Idaho that takes place during the Treefort Music Festival. The two breweries were serving their beer at this fun festival and a new friendship began.
"Action-Reaction's roots began, like many beer collaborations, with a friendship forged while pouring next to super dude Joe Kirpes from Fremont Brewing at Treefort Music & Beer Festival in Boise in 2019," said New Belgium's Lauren Limbach, Wood Cellar Director and Blender, in a statement. "Bottles were exchanged. I am a stout FREAK, and they are the stout masters!"
Lauren continues, "After meeting up later with Fremont's Matt Lincecum and others, we dreamed up our own fun collaboration: an imperial sour stout. We started with Fremont's B-Bomb, a bourbon barrel-aged imperial winter ale. This was it! The aromas completely engulf you in toffee, chocolate, vanilla, bourbon and barrel char. Add to that our Oscar dark sour lager, and boom: A beer that starts intensely sweet and thick, warm and boozy with a perfect balance of sourness and does not let up. It's not for the faint of heart, but if you need an inside sweater this winter season, it fits quite well."
Sounds like a very intriguing beer that would be great on one of these cold evenings. Action Reaction is bottled on nitro and sits at 10% ABV and 13 IBUs.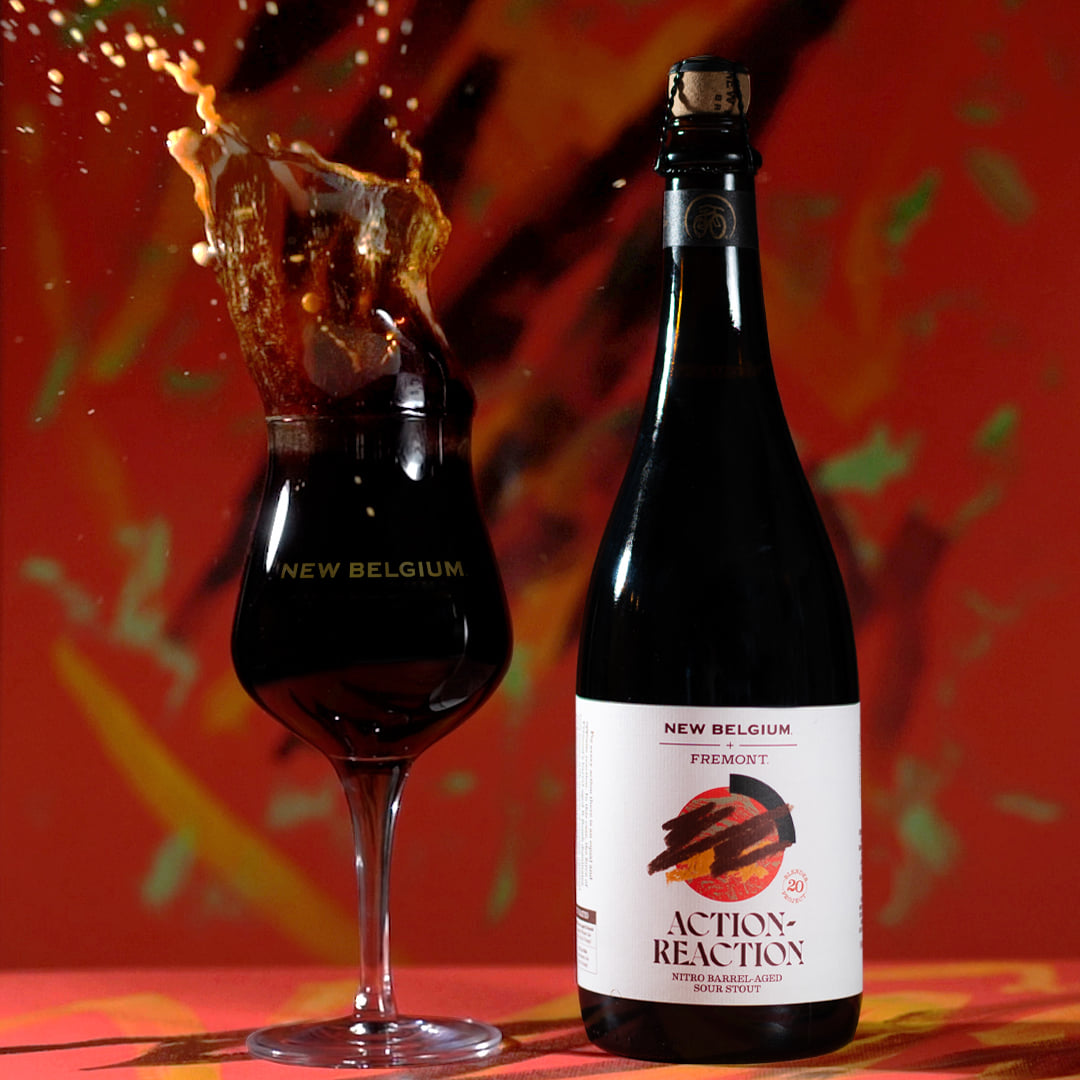 Beginning on Thursday, January 28, Fremont will be offering a very limited quantity of Action Reaction for purchase via the brewery's website for pick up at the Urban Beer Garden on Saturday, January 30. Action Reaction can also available at our New Belgium tasting rooms in Fort Collins and Asheville for curbside pickup, as well as available for shipping via direct to consumer for applicable states.
According to New Belgium the following Portland area bottle shops and bars have bottles of Action Reaction – Belmont-Station, The BeerMongers, Beaumont Market, John's Marketplace – Powell, Tiny Bubble Room, Roscoe's, Saraveza, Capitol Highway Deli Mart, and Wildwood Taphouse.