New Belgium Brewing Releases Passion Fruit Kölsch
|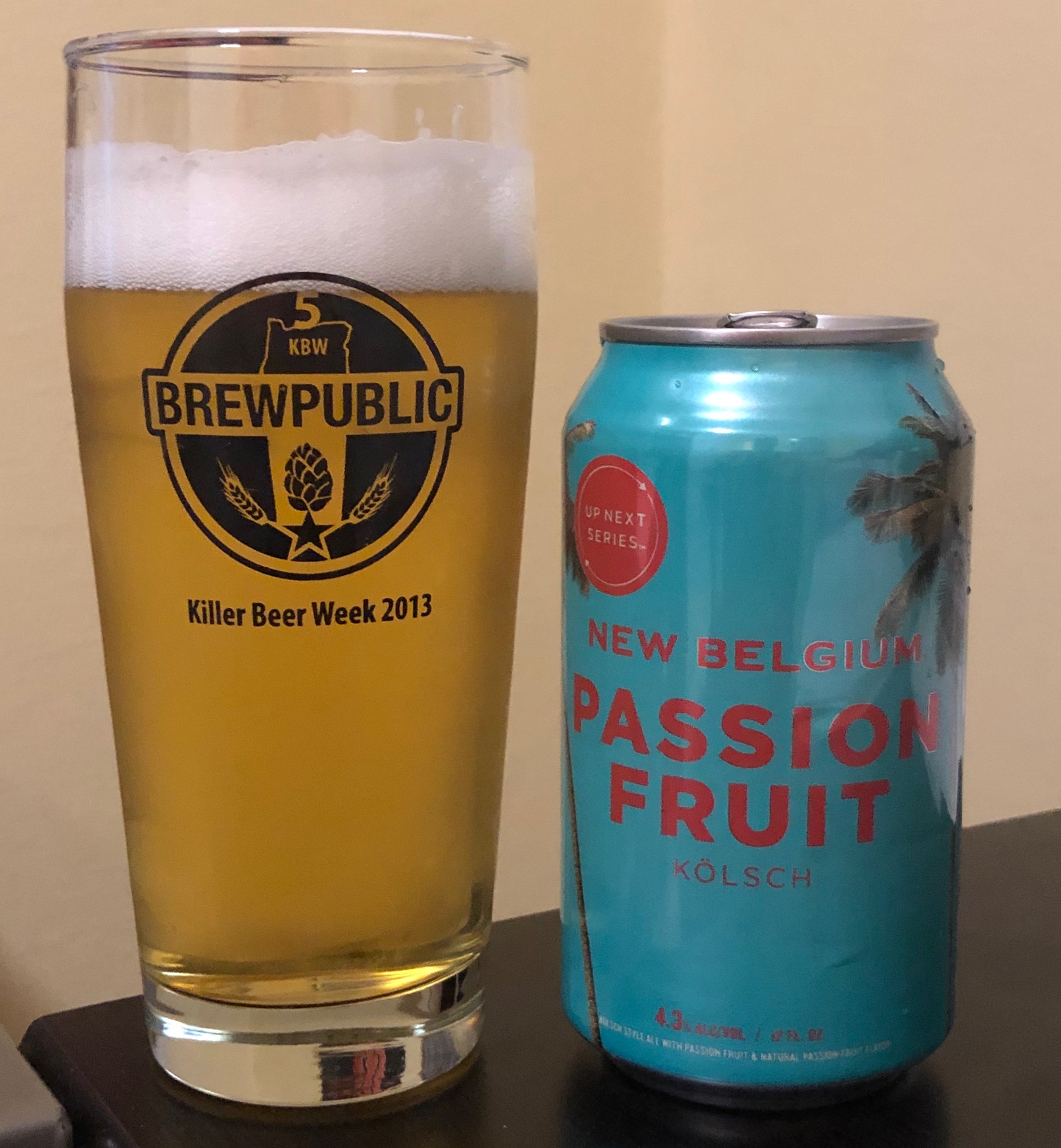 Taking a spin on the classic beer style of a Kölsch, New Belgium Brewing has recently released its new Passion Fruit Kölsch as part of its Up Next Series of beers. The Fort Collins, Colorado brewer has taken the liberty to brew a beer made famous from Cologne, Germany and add passion fruit and natural passion fruit flavors to its Kölsch style ale.
Passion Fruit Kölsch offers up some intriguing aromas of passion fruit, guava, and tropical punch as it is poured into a glass that gives way to its bright yellow appearance. Then the added passion fruit gives this Kölsch style ale a bit of tartness perfect for a warm, sunny day.
"Passion Fruit Kölsch is a crushable, refreshing fruit-forward beer ready for fun in the sun," said Cody Reif, New Belgium Research & Development Brewer in a statement. "The big challenge was to strike a delicate balance between sweet tropical fruit flavors and traditional beer flavors. We wanted to create a beer still recognizable as a beer, but also with a very evident fruit character that even non-beer drinkers will love."
Passion Fruit Kölsch Stats:
Malts: Pale, Pilsner
Hops: Nugget, Azacca, Calypso
Yeast: Kölsch
Special Ingredients: Passion Fruit Juice
ABV: 4.3%
IBU: 13
Passion Fruit Kölsch is available in 12 oz. cans and on draft. It is also available for a limited time in New Belgium bottle Variety 12-packs, alongside Fat Tire Amber Ale, Voodoo Ranger IPA and throwback beer Sunshine Wheat.