New Belgium Brewing Releases Voodoo Ranger Juicifer IPA
|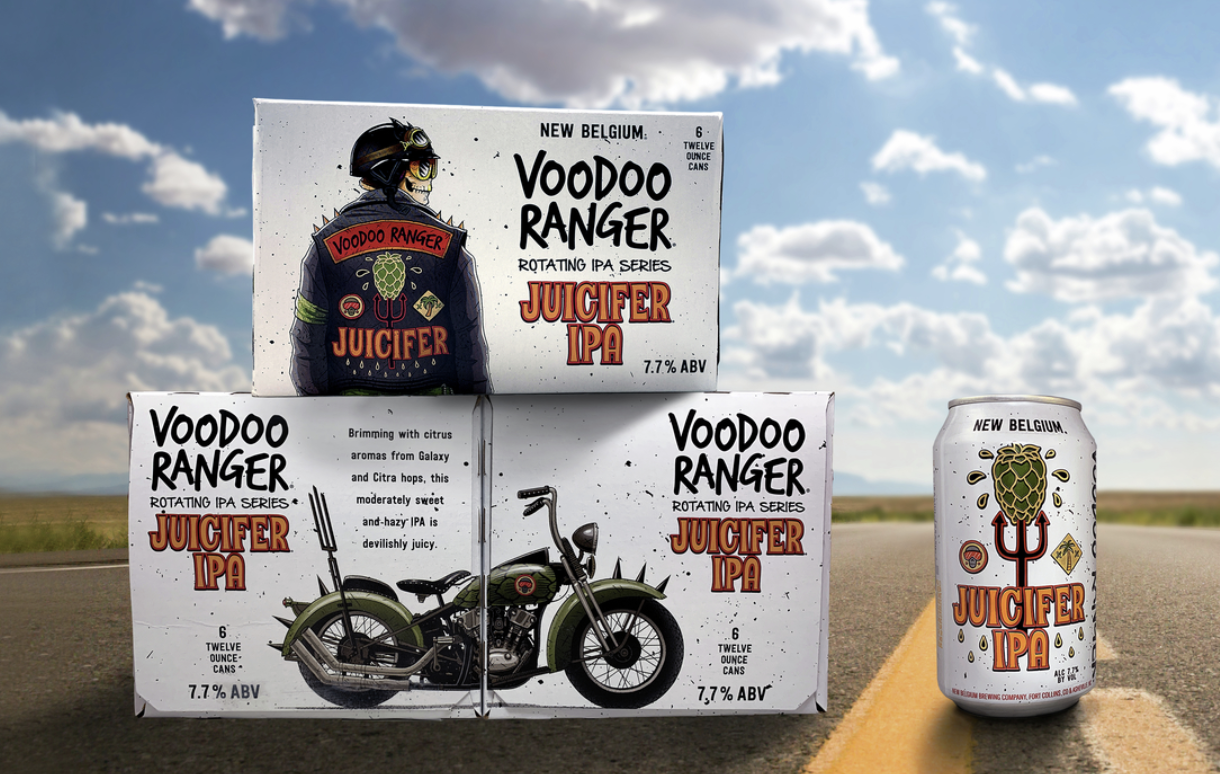 New Belgium Brewing returns with its latest release from its Voodoo Ranger Rotating IPA Series with the new Voodoo Ranger Juicifer IPA. This new hazy IPA brings forth juicy flavors and citrus aromas delivered by Citra INCOGNITO, Galaxy and Chinook hops.
"Innovation and experimentation is the name of the game when it comes to our rotating IPA series," said Ross Koenigs, Research and Development Brewer at New Belgium in a statement. "For Juicifer, we took our cues from hazy IPAs, but turned up the volume on the hop bitterness. It's big hop flavor that is easy drinking."
Voodoo Ranger Juicifer IPA is a take on the New England-style IPA that pours a hazy golden pale, with a sweet, slightly citrusy start giving way to subtle sourness before finishing with a potent hop punch. Aromas of guava and pineapple dominate this medium-bodied beer that sits at 7.7% ABV and 50 IBUs.
"The Voodoo Ranger Rotator series allows our brewers to engage in playful exploration that can bring entirely new flavor profiles to the world of IPA's," said Koenigs in a statement. "We're just getting started with this exciting new series. Beer drinkers should keep an eye out for each ground-breaking offering throughout the year."
Hop Avenger IPA, will follow Juicifer IPA in the Voodoo Ranger Rotating IPA Series. This forthcoming beer will feature Jester and Chinook hops that pack a tropical aroma with a pineapple punch.
Juicifer IPA is now available in 12-ounce cans and draft across the nation. For more information about New Belgium or any of its beers, visit www.newbelgium.com.