New Belgium Brewing Releases Voodoo Ranger Liquid Paradise IPA
|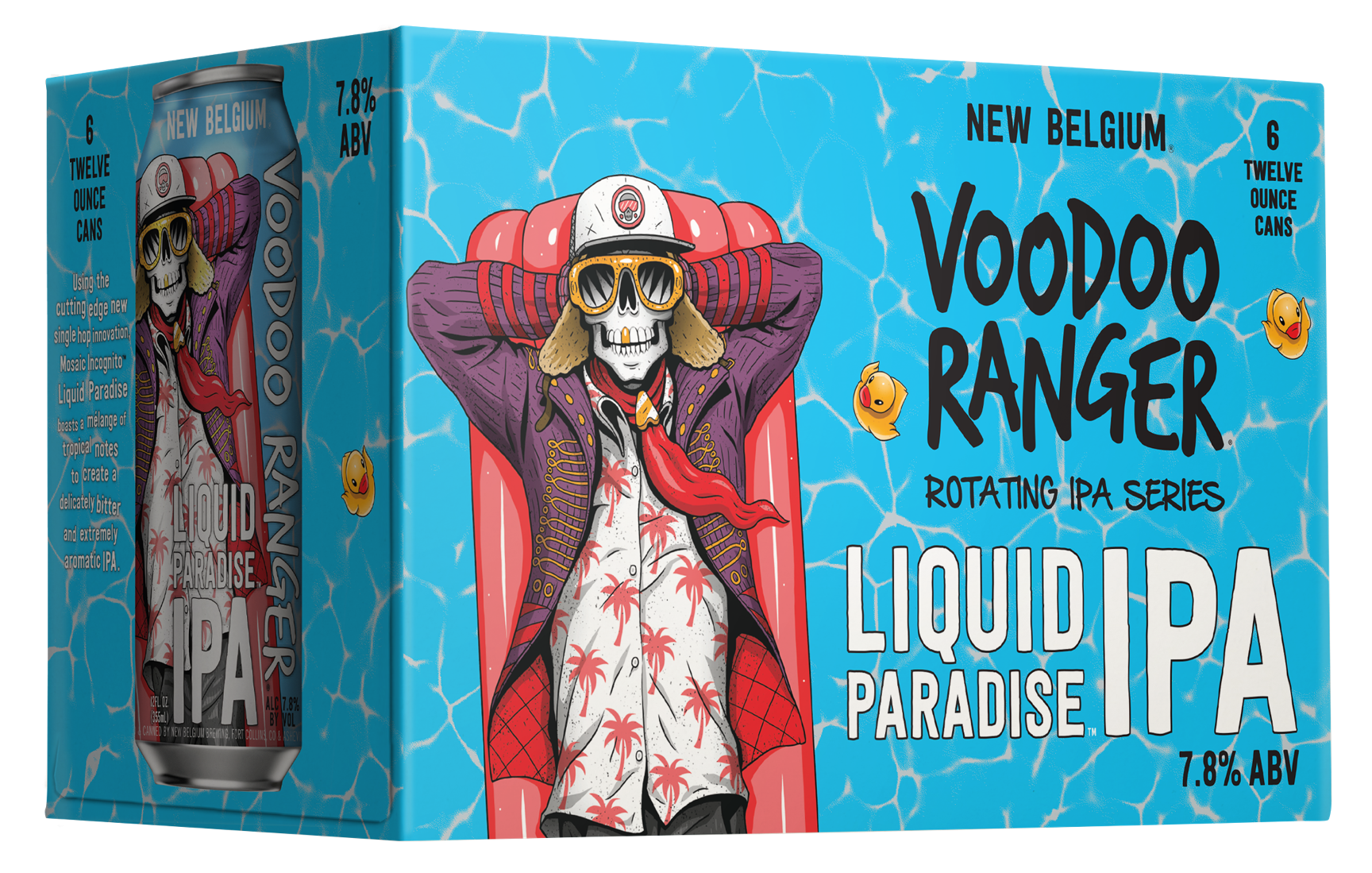 To begin 2019, New Belgium Brewing has announced the debut of its new Voodoo Ranger Rotating IPA Series that will feature three hop forward beers. The new series will debut with Voodoo Ranger Liquid Paradise IPA, a delicately bitter and extremely aromatic IPA boasting a mélange of tropical notes.
The Voodoo Ranger Rotating IPA series comes from the brewery's desire to continue its experimentation with hops. It will also highlight the brewery's ground-floor collaborations with hop producers to cultivate cutting-edge, experimental varieties.
"The wonderful aromas and great tropical flavors of Liquid Paradise can be largely credited to the use of Mosaic Incognito hops," said Ross Koenigs, Research and Development Brewer at New Belgium in a statment. "While Mosaic hops are nothing new, the Incognito process efficiently extracts the aromatic lupulin from the plant material to offer new layers of flavor and aroma for us to play with."
Voodoo Ranger Liquid Paradise IPA combines Mosaic Incognito with Nugget, Azacca and Munich hops that gives this medium-bodied beer a mild sweetness with bursts of guava, mango, grapefruit and white grape.
"The Voodoo Ranger Rotator series allows our brewers to engage in playful exploration that can bring entirely new flavor profiles to the world of IPA's," said Koenigs in a statement. "We're just getting started with this exciting new series. Beer drinkers should keep an eye out for each ground-breaking offering throughout the year."
Voodoo Ranger Liquid Paradise IPA:
Malts: Pale, Caramel 20, Oats, Munich
Hops: Nugget, Mosaic INCOGNITO™, Azacca, Munich
Yeast: Ale
ABV: 7.8%
IBU: 44
Availability: Nationally
Joining Liquid Paradise IPA later in 2019 will be Juicifer, a juicy IPA that will be followed by a special crowd-sourced beer release.