New Belgium Brewing Spices it Up on Voodoo Ranger Atomic Pumpkin Ale
|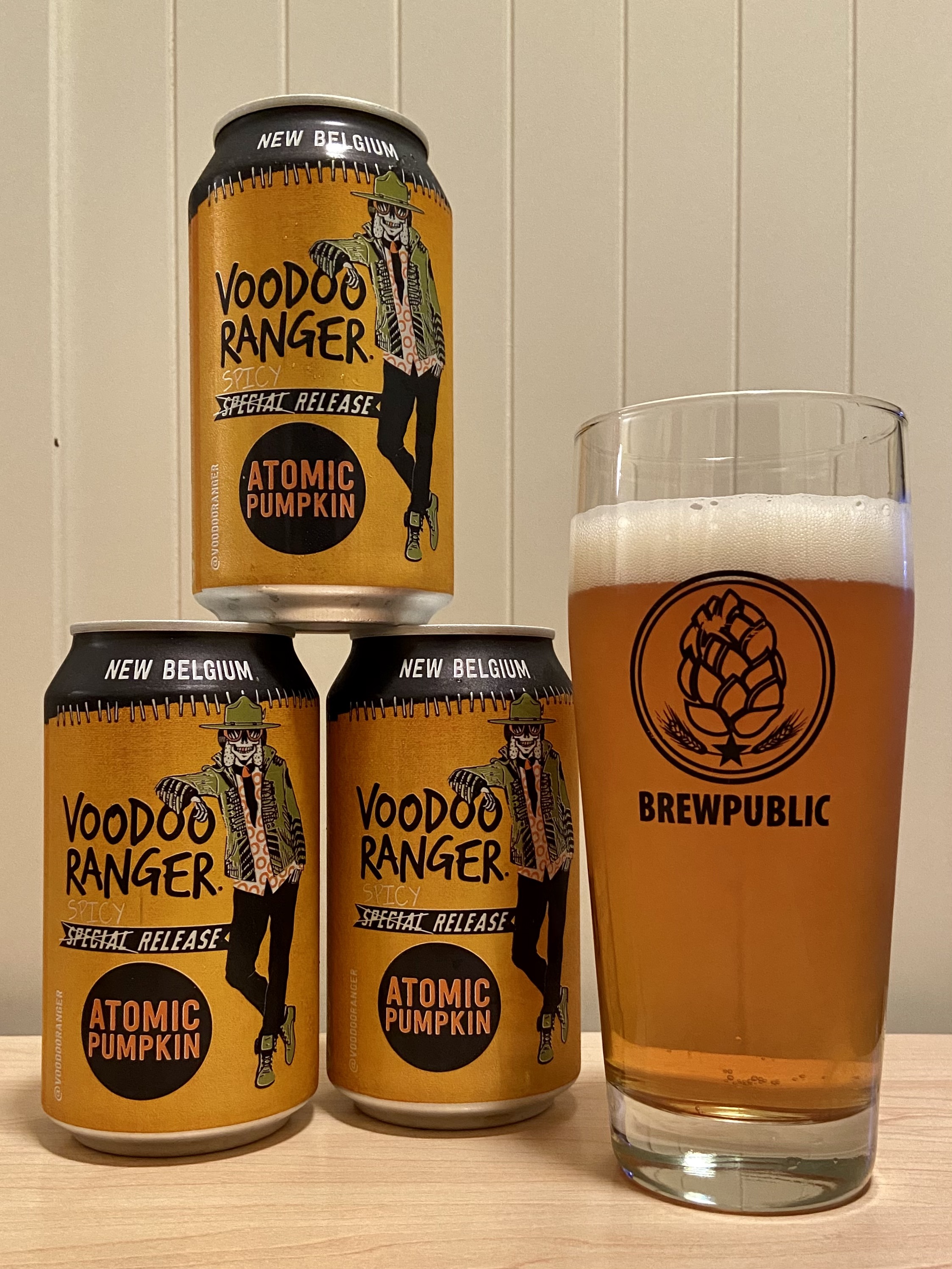 Flavors of pumpkin and spicy peppers come together in Voodoo Ranger Atomic Pumpkin Ale; the fall seasonal from New Belgium Brewing. A perfect pumpkin beer for those that want one a bit edgier than the typical gourd beer that is loaded up with solely pumpkin spice.
Atomic Pumpkin is brewed with Pale, Munich, Caramel 120 Malts, Nugget Hops, Ale Yeast, and adjuncts of Pumpkin juice, Saigon Cinnamon, Habanero, Aji and Del Arbol peppers. And its these peppers that keep your taste buds on edge with a prominent lingering spiciness in the back of your mouth.
Upon cracking open a 12oz can, Atomic Pumpkin pours a deep orangish copper color with a bit of white head. Aromas of pumpkin spice with cloves and cinnamon take over your senses just as a chili pepper digs into your nose. Flavors of pumpkin spice is quickly followed up with a pleasant heat form the Habanero, Aji and Del Arbol peppers.
Atomic Pumpkin is packed with 190 calories and sits at 6.4% ABV with a mild 10 IBUs. To locate Atomic Pumpkin nearby, use the New Belgium Beer Finder.