New Belgium & Four Roses Return on Oakspire Bourbon Barrel Ale
|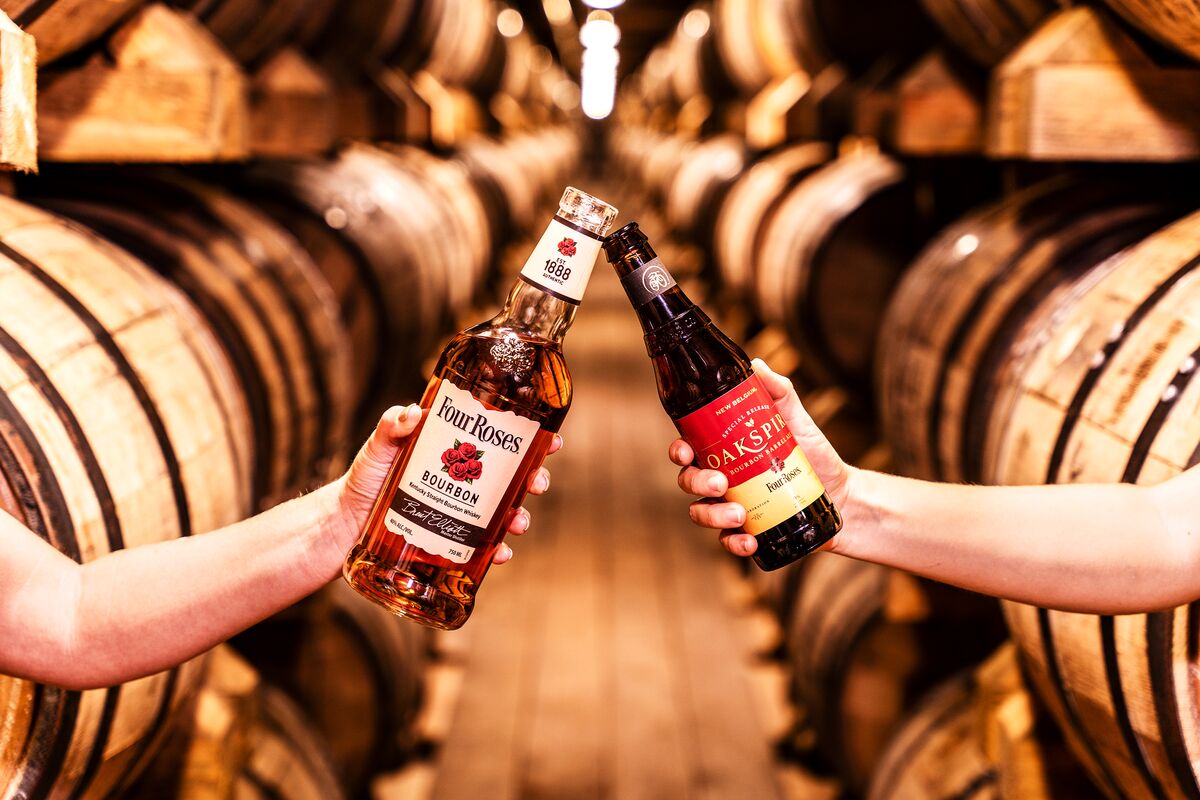 What has now become a limited winter seasonal beer, New Belgium Brewing and Four Roses Distillery returns with its Oakspire Bourbon Barrel Ale.
First released by New Belgium in 2018, Oakspire has garnered a following from both beer and bourbon lovers alike. And to keep these fans happy, New Belgium has once again partnered with Four Roses Bourbon on this year's release.
Oakspire is brewed and aged a bit differently than other barrel aged beers. This one is brewed using a custom-built, proprietary infusion method which pulls flavors from bourbon-steeped charred oak and marries it with a malty sweet, deep amber ale.
"We're beyond excited to collaborate with the Four Roses team to bring Oakspire to life again in 2022," said Jared Spagnola, Specialty Brand Manager at New Belgium Brewing.  "Demand was so high for this beer in 2021, we spent all year collecting every last bit of Four Roses char we could so that we'd have more Oakspire in market for consumers to enjoy.  Trust us, whether you're a fan of bourbon or beer, you'll want to get a taste of Oakspire before it's gone."
The time investment to brew Oakspire is one that takes nearly 12 months. Over the course of a year, Four Roses collects charred oak chips from inside their bourbon barrels as they are emptied. These oak chips contain caramelized wood sugars, which add notes of brown sugar, caramel, and toffee, and add color to the whiskey while it ages.
Next, a Minnesota barrel maker toasts a custom blend of oak spirals which are then soaked in Four Roses' bourbon. Meanwhile, New Belgium's world-class brewing engineers construct a series of custom, stainless steel vessels to hold the charred oak and wood spirals. New Belgium's high-rye base ale then circulates through the vessels during maturation, infusing the flavor from the charred oak and bourbon-soaked spirals, resulting in a unique bourbon barrel aged beer.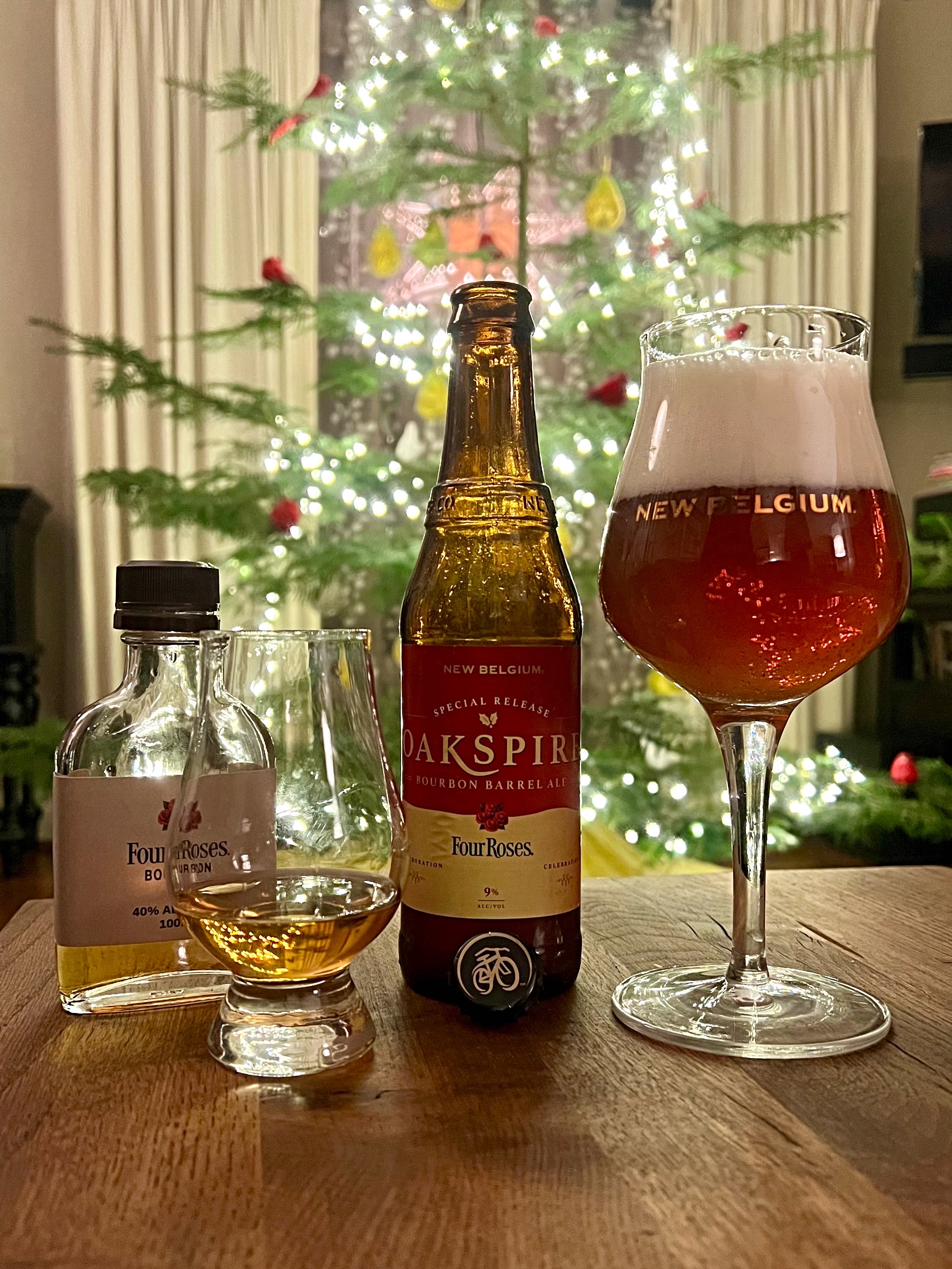 From tasting this year's Oakspire, we found it to be an easy sipper that sits at 9% ABV. There are plenty of characteristics to be expected of a barrel aged beer, including vanilla, caramel, toffee and oak notes. But it is definitely easy drinking for the style and one that is the perfect gateway beer for those drinkers that are not too familiar with bourbon barrel aged beers.
"After the success of last year's collaboration, we were thrilled to come together again with New Belgium to re-release Oakspire, created for beer and bourbon lovers alike," said Four Roses Chief Operating Officer, Ryan Ashley. "The care that New Belgium takes into brewing each beer mirrors our commitment in crafting Four Roses Bourbon. We hope that drinkers taste that with every sip of Oakspire."
Oakspire Bourbon Barrel Ale is available for purchase at select retailers across the country. Oakspire will also be available to taste at Four Rose Distillery's Visitor's Center in Lawrenceburg, Kentucky later this year. For more information on Oakspire Bourbon Barrel Ale, visit newbelgium.com.