New Packaging Adorns Stone Tangerine Express Hazy IPA
|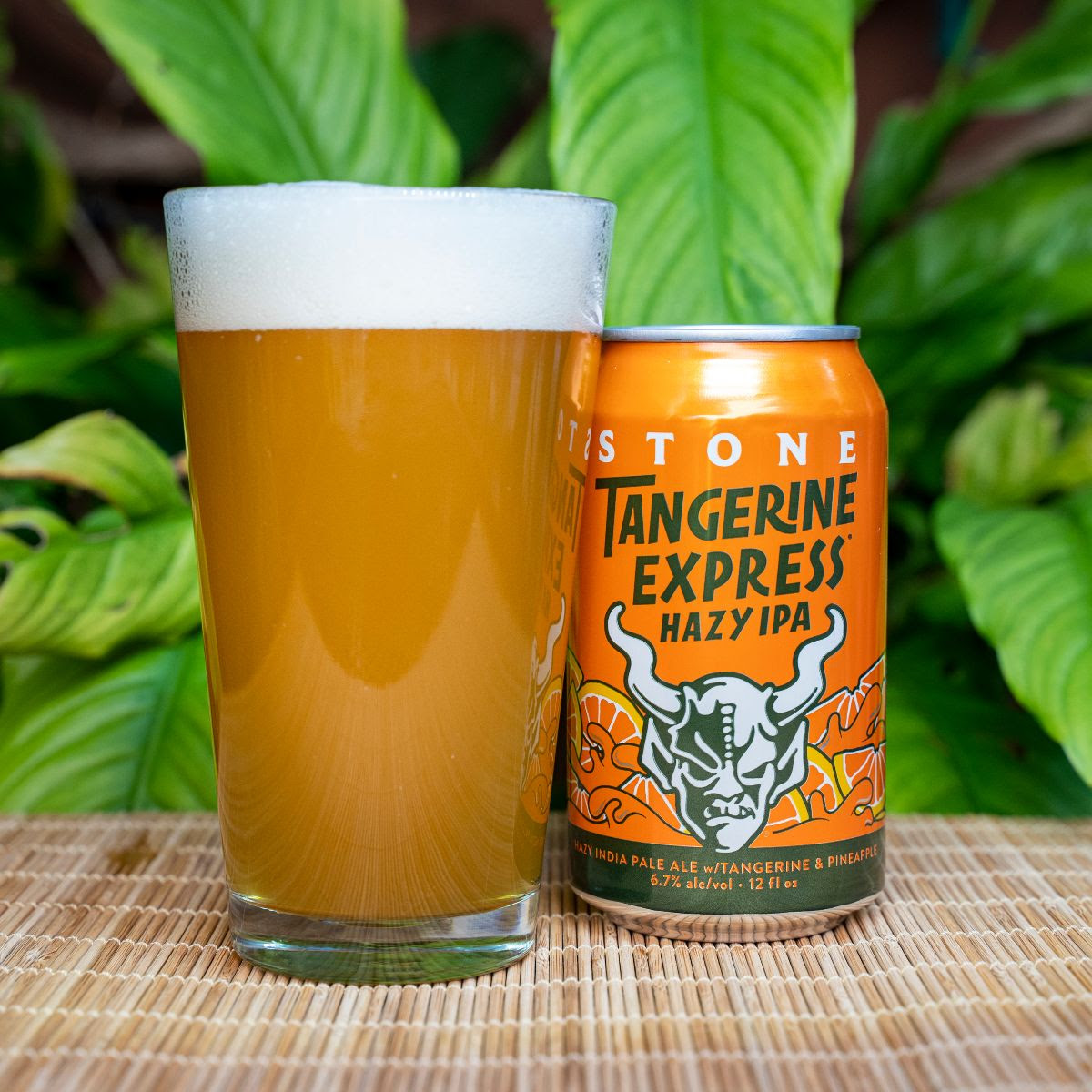 ESCONDIDO, CA (July 7, 2020) – Today Stone Brewing announces what admittedly adds up to not a whole helluva lot. Amidst endless collaborations and steadfast innovation, Stone shares not all that much news about the ever-popular 2017 release, Stone Tangerine Express Hazy IPA. The tropical IPA is available year-round (still), packed with whole tangerine and pineapple (still), and kinda lightly murky (still). It does, however, feature flashy new packaging and an updated name, prompting some somewhat-needed clarifications about this popular beer.
For those fans set a-kilter or confused by a certain four-letter word now seen on packaging, it is intended simply to make an honest point (as four-letter words often do). This beer has always been H-A-Z-Y, thanks in part to the whole fruit used in each batch. With its new name, "Stone Tangerine Express Hazy IPA" the company offers a better understanding of the beer inside. No actual changes have been made to accomplish this change, other than the addition of the word.
"We've been working really hard on Stone Tangerine Express Hazy IPA making it exactly the same as it was before," explained Jeremy Moynier, Stone Brewing Senior Manager of Brewing & Innovation. "Our brewers have been painstakingly following the recipe with precision. Taste panel after taste panel, we continue our quest to change absolutely nothing about it. We're confident that this not-new iteration is everything our fans have been looking for, mostly because they tell us they love it and look for it."
To wit, Stone Tangerine Express Hazy IPA is one of Stone's most highly demanded and widely available beers, with the third highest number of retail placements just behind Stone IPA and Stone Delicious IPA. It also ranked third highest in volume of all Stone's core beers.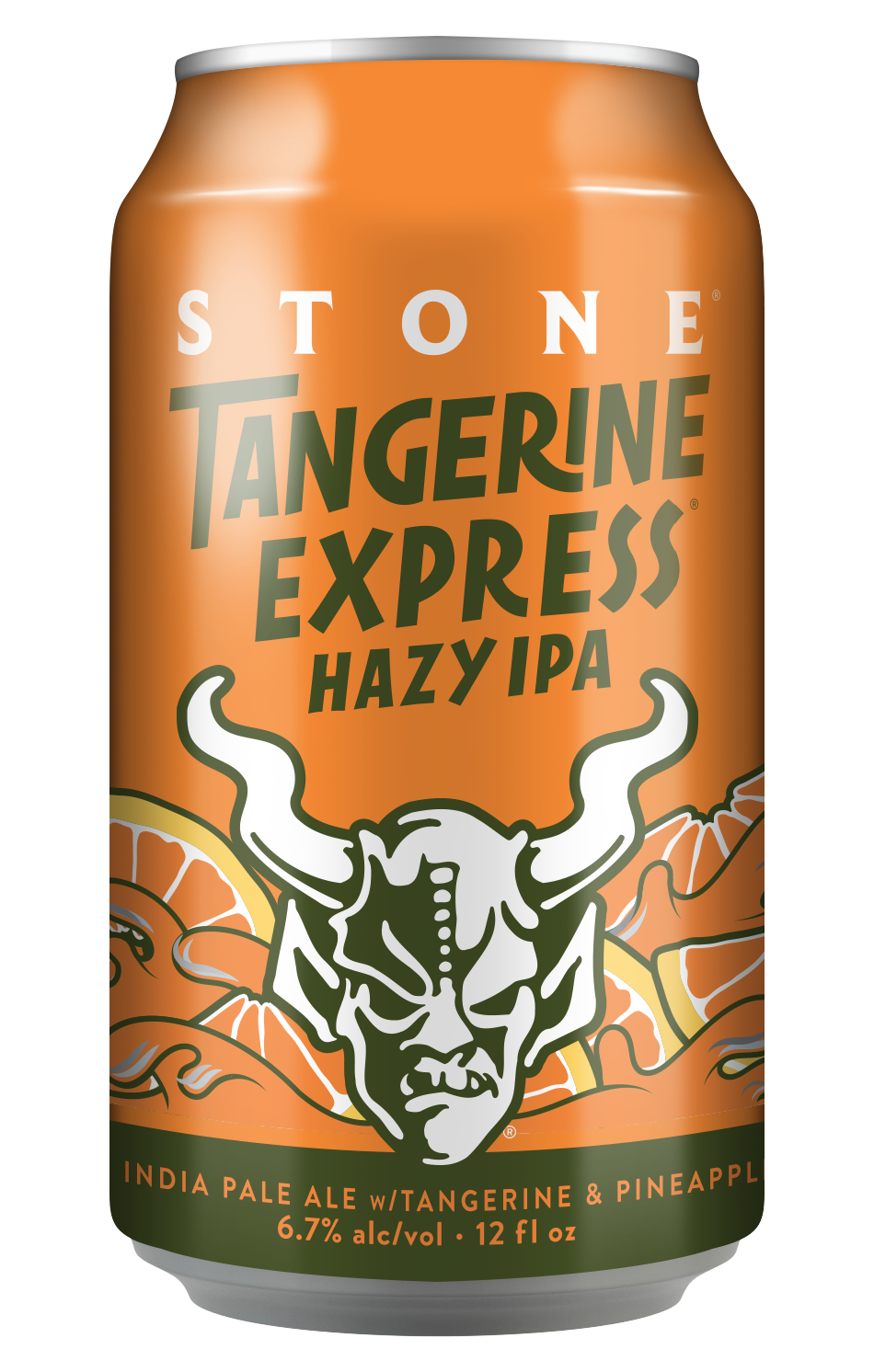 Rather than write up a new description for the beer, we'll instead unabashedly quote ourselves from a prior press release:
Stone Tangerine Express Hazy IPA pours light golden in color with an aroma that's bright, juicy and tropical. Stone's brewers used whole tangerine puree to capture the essence of the bright flavors of the fruit with the addition of whole pineapple for a subtle, yet lingering tropical backnote. Neither the hops nor the fruit dominate, yet together they create several complex fruit layers, which can only be achieved by brewing with the entire fruit. Eight different hops give this beer its marked dankness overtones and refreshing bitterness.