Ninkasi Brewing Adds Steady Orbit Grounded IPA to its Year-Round Lineup
|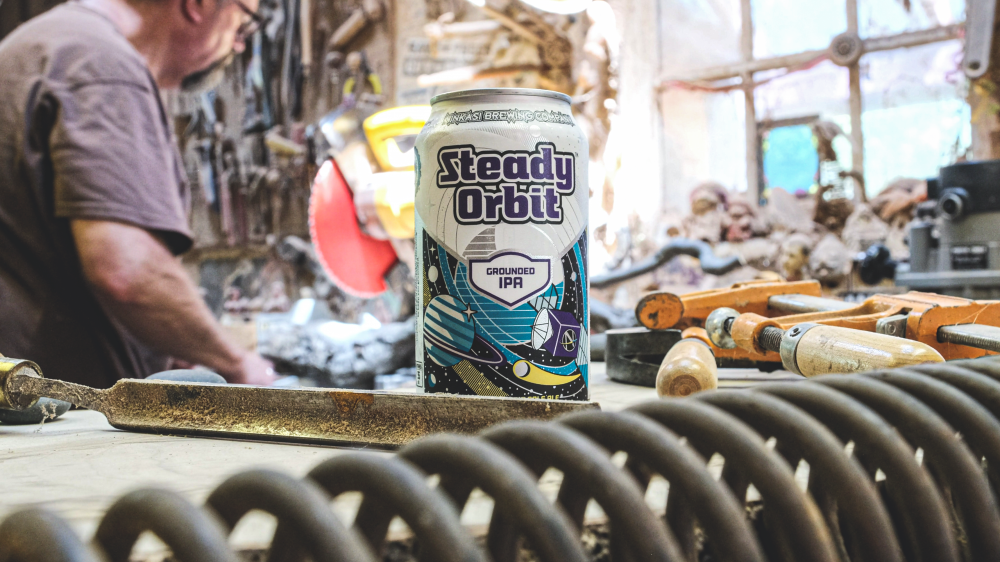 A new beer joins the year-round lineup at Ninkasi Brewing as the Eugene brewer releases Steady Orbit Grounded IPA. This new sessionable IPA clocks in at only 4.5% ABV and is available in 12oz. cans and on draft now throughout Ninkasi's distribution footprint.
"We wanted to innovate and create another delicious Ninkasi IPA, but also expand on our portfolio to include a lifestyle beer in the lower ABV range," said Director of Brewing Operations Daniel Sharp, in a statement. "With hop favorites like Mosaic, Amarillo, Citra, and Galaxy, Steady Orbit is crisp and refreshing while still chock-full of hop character."
Accompanying the Steady Orbit launch, Ninkasi Brewing has initiated a Star Maker Competition to encourage their beer community to find their own steady orbit by creating in whatever medium they desire. The competition is open through October 31st and more details and how to enter can be found at ninkasibrewing.com/steadyyourorbit. Three prizes will be awarded, with the grand prize winner awarded a $1,000 shopping spree to the craft, hobby, or DIY store of his/her choosing.
"Everyone needs a little time for themselves," said Chief Experience Officer Sarah Johnson, in a statement. "We wanted to invoke that feeling of escape, exploration, and a sense of accomplishment through this beer. Our community is a creative one, so we thought this would be a perfect opportunity to encourage people to create, share, and learn from one another in their favorite mediums. We're really excited to see what people make."
Also accompanying the launch is an online activity center that's filled with crossword puzzles, word searches, coloring sheets, and more. Complete all activities and request a free limited edition Ninkasi Steady Orbit pin, while supplies last. Learn more here: ninkasibrewing.com/steadyyourorbit.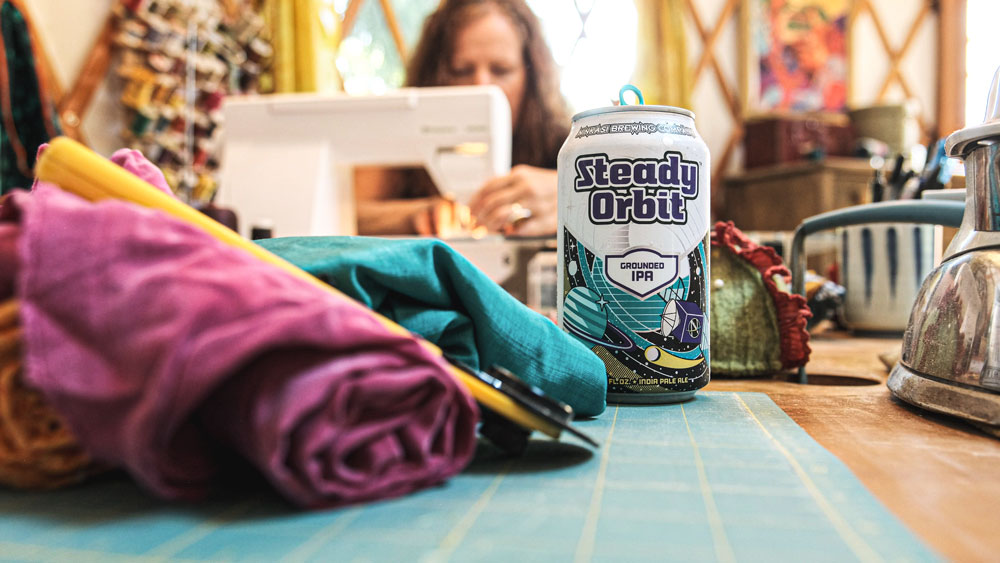 Steady Orbit Grounded IPA
The universe requires a reliable hand to keep your world turning amidst the chaos. Stay the course and grab a Steady Orbit: abundant in tropical notes and remarkably refreshing to keep you grounded.
Style: Grounded IPA
Available: Now
ABV: 4.5%
IBU: 35
Malt: 2-Row, Vienna, Oats
Hops: Mosaic, Amarillo, Citra, Galaxy
Packaging: Draft; 12oz. cans 6-pack
Distribution: Alaska, Arizona, California, Colorado, Idaho, Montana, Nevada, Oregon, and Washington.
For all Ninkasi beers, including seasonal offerings, visit ninkasibrewing.com/beers.