Ninkasi Brewing Debuts Tricerahops Double IPA in 19.2oz Cans
|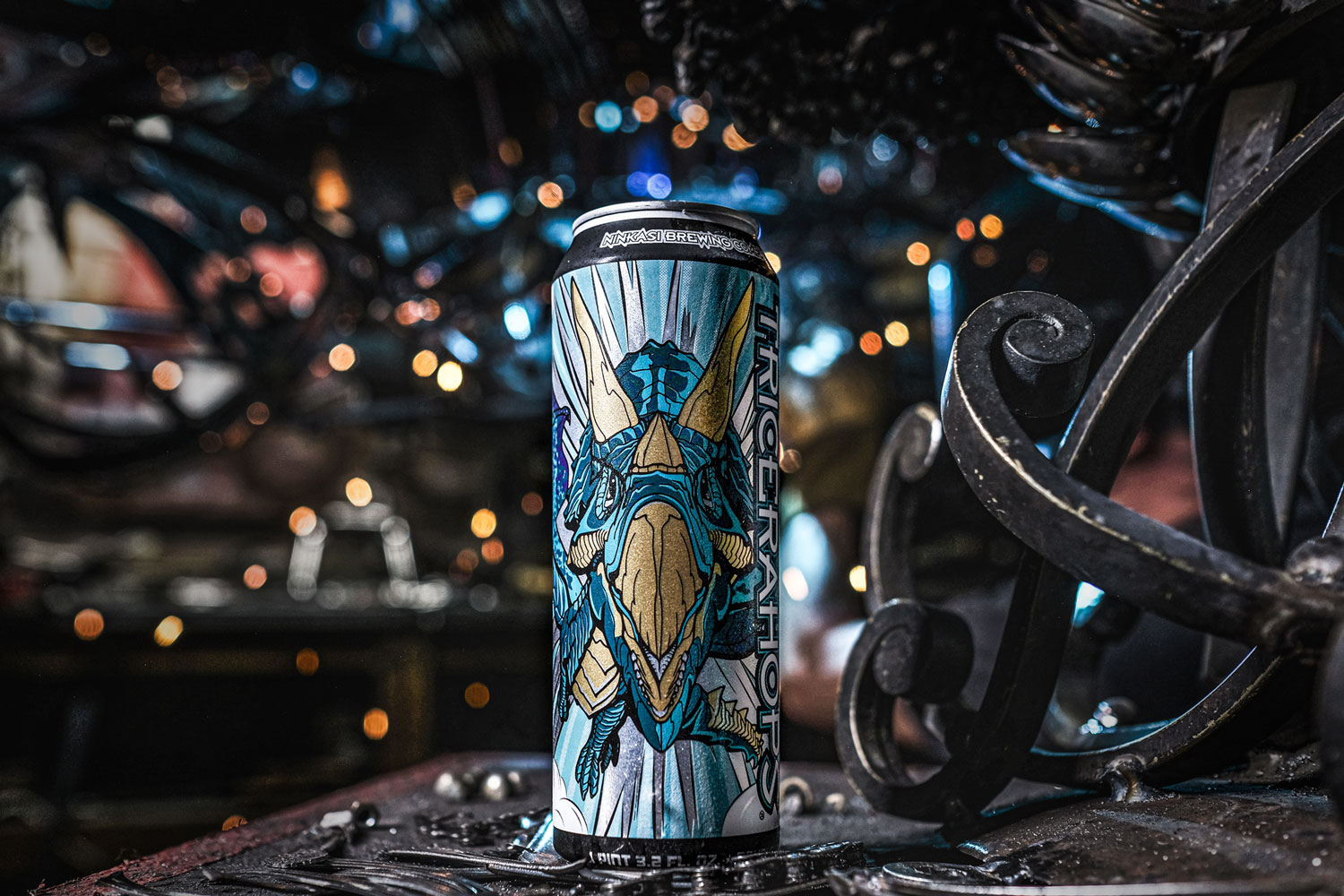 After launching one of its beers in 19.2oz cans adorned with artwork from Dark Horse Comics artist Eduardo Francisco, Ninkasi Brewing releases its second beer in this convenience store staple stovepipe can. Brewed since 2007, Tricerahops Double IPA now joins Megalodom Legendary IPA in the 19.2oz comic can universe.
"Eduardo Francisco has really brought Tricerahops to life," said Ninkasi co-founder Jamie Floyd, in a statement. "We're excited to show the Ninkasi comic universe unfold on these 19.2oz cans, as it is a story I have been developing with some help of Nikos Ridge, Ninkasi's co-founder, over our almost-15 years in existence. This art really does the beer justice."
Megalodom Legendary IPA, the first in the comic can series, was originally released in December 2019. Ninkasi's comic can series with Dark Horse Comics will continue to evolve throughout 2020 and beyond, with a guardian of the Goddess to come this fall, and other merchandise to celebrate the comic universe to follow.
Tricerahops Double IPA Description:
Legend has it that Tricerahops, loyal companion of the goddess Ninkasi, acquires his powers of strength and combat from beer. While research is still out to determine which hops allow for these mystical abilities (our lab is working on it), we believe this Double IPA is close. Its floral aromas collide with a splendor of earthy hop notes to create a beer suitable for a magical beast like Tricerahops himself.
Style: Double IPA
Available: Now
ABV: 8%
IBU: 84
Malt: 2-Row Pale, Munich, Carahell
Hops: Chinook, Cascade, Summit, Centennial, Palisade
Food Pairings: Buffalo, Lamb, Pork, Ceviche, Wild Mushrooms, Goat Cheese, Short Bread
Packaging: Draft; 19.2oz. can (12oz. 6-packs available in non-comic art)
Distribution: Alaska, Arizona, California, Colorado, Idaho, Montana, Nevada, Oregon, and Washington.
To learn more about Ninkasi Brewing and its lineup of beer, visit ninkasibrewing.com/beers.