Oakshire Brewing July 2022 Beer Releases
|
The month of July will see five beer releases, all in 16oz cans, from Oakshire Brewing. The first release, Sum Fun IPA: Cetacean, was released this past weekend exclusively at both Oakshire Brewing taprooms in Eugene and Portland. In the coming weeks this IPA will be joined by West Coast Waves of Wheat, Thicc From The Bottom – Collaboration with Claim 52 Brewing, Spicy Cara, and Pale Ales for ALS.
Here are details on each of the five releases as provided by Oakshire Brewing.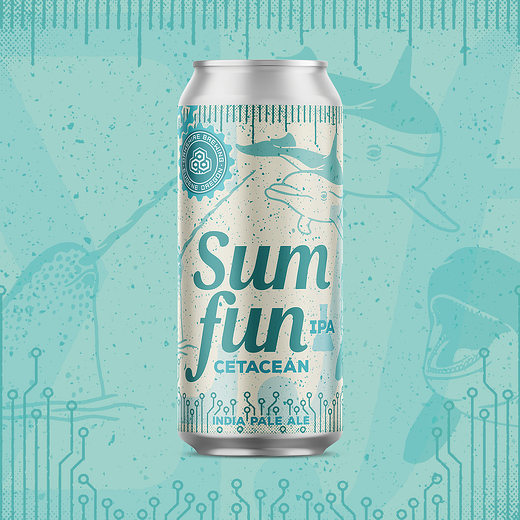 Sum Fun IPA: Cetacean
American-style West Coast IPA
6.5% ABV
Our summer iteration of the Sum Fun series is named after our marine mammal friends! We set out to make a bright and delicious West Coast-style IPA. We brewed it with North American Two-Row Barley. We then added caramel malt from England for color. Acidulated malt from Germany balances the water and we finish with dextrin malt for head retention. Bittered with American-grown Warrior hops, the beer sees late kettle and whirlpool additions of Simcoe oil along with Ekaunot hops. Our 4-stage dry-hop starts with Cashmere and Ekaunot hops for citrus and melon character. Strata adds bright notes of fresh citrus and strawberry. The Nelson Sauvin finishes with gooseberry and white wine, reminiscent of Sauvignon Blanc. Dry and spritzy, Sum Fun Cetacean drinks absolutely swimmingly.
Available now on draft and in cans exclusively in Oakshire's taprooms.
West Coast Waves of Wheat
American Wheat Pale Ale
5.5% ABV
West Coast Waves of Wheat took inspiration from one of the most iconic beers of the last 20 years. The grist bill starts with nearly 50% malted wheat and rolled wheat flakes to give a soft and pillowy mouthfeel. Hopped in the kettle with Simcoe hop oil and Sultana hops for a resinous, pine forward and pineapple character. We finish Waves of Wheat with a 3-stage dry-hop consisting of Mosaic, Columbus, and Idaho 7. Bright and refreshing herbaceous notes are paired with the aroma of mixed berries, tangerine marmalade and other citrus, and tropical papaya. Pouring crystal clear with a dense white head, Waves of Wheat pairs perfectly with the long summer days!
Available on draft and in cans in Oakshire's taprooms and throughout Oregon, starting Friday, 7/8.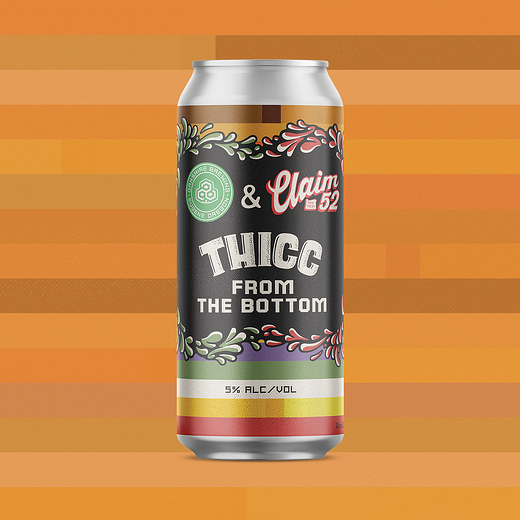 Thicc From The Bottom
Claim 52 Smoothie Sour Collab
5% ABV
Thicc From The Bottom – yes, Thicc! Our newest smoothie sour ale is the long-awaited collaboration with our good friends at fellow Eugene brewery, Claim 52. Released in celebration of 7/10 (or Hash-Oil day), we built our half of the release on our classic Theme base. Fermented with a house ale strain, the beer was aged on Marshmallow Crème and Vanilla beans. We finish the beer on Mango, Guava, and Lime purees. By itself, Thicc From The Bottom is a creamy and tropical delight.
But the real way to enjoy this beer is to blend it with Claim's version – called Thicc Theme and consisting of Banana, Pineapple, and Orange. You'll have a tropical overload of deliciousness – a smoothie sour collaboration of the most epic nature! Claim 52's half of the collab will be available at their locations.
Thicc From The Bottom is available on tap exclusively in Oakshire's taprooms and in cans across Oregon starting Friday, 7/8.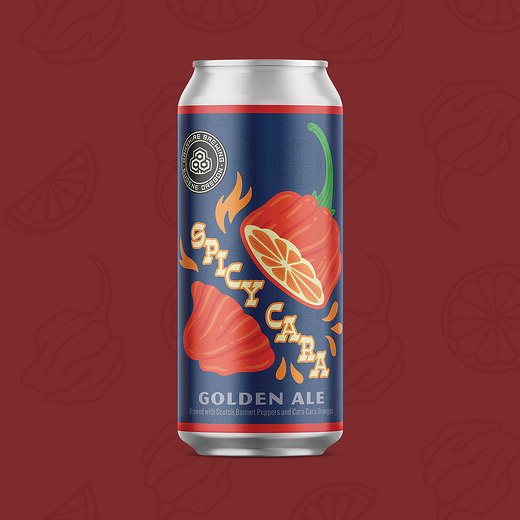 Spicy Cara
Golden Ale with Scotch Bonnet Peppers and Cara Cara Oranges
5% ABV
Inspired by one of our favorite beers of all time, Spicy Cara combines bright, beautiful sweet citrus with a tinge of heat. The heat is provided by some of the hottest peppers on the planet, Scotch Bonnets. Starting with a classic golden ale recipe built on a base of malted and flaked wheat, this beer was fermented with our house ale strain. After fermentation it was first aged on fresh Scotch Bonnet peppers; a staple in Caribbean cooking. Once we hit the perfect level of spice, the beer is finished with sweet and citrusy Cara Cara Orange puree. The blend of the puree and heat brings a perfect balance to each component. Finishing dry, Spicy Cara is a rollercoaster of flavor and palate sensation sure to take you on a wonderful culinary ride.
Available on draft and in cans in Oakshire's taprooms and specialty beer retailers in Oregon, starting Friday, 7/15.
Pale Ales for ALS
West Coast Pale Ale
5.2% ABV
We are teaming up with over 200 breweries across the country to fight ALS. The fundraiser, Ales for ALS, has been hosted by Loftus Ranches and Yakima Chief Hops since 2013. Each year, Loftus and Yakima Chief design a hop blend and provide it to participating brewers. In return, brewers donate a portion of the proceeds to the ALS Therapy Development Institute.
For our 2022 rendition, we chose to craft a summertime West Coast Pale Ale. The 2022 hop blend includes Ahtanum, Ekaunot, Loral, Citra, HBC 630, and HBC 586, while we added a touch of Simcoe hop oil. Adding up to nearly 4 pounds per barrel, the dry-hop adds aromas of floral melon, bright tropical character, and mashed fruit roll-ups. So enjoy a pint and help us raise money with each pint you drink!
Available on draft and in cans only in Oakshire's taprooms starting Friday, 7/29.