Occidental Brewing Co. Releases Fresh Hop Pilsner
|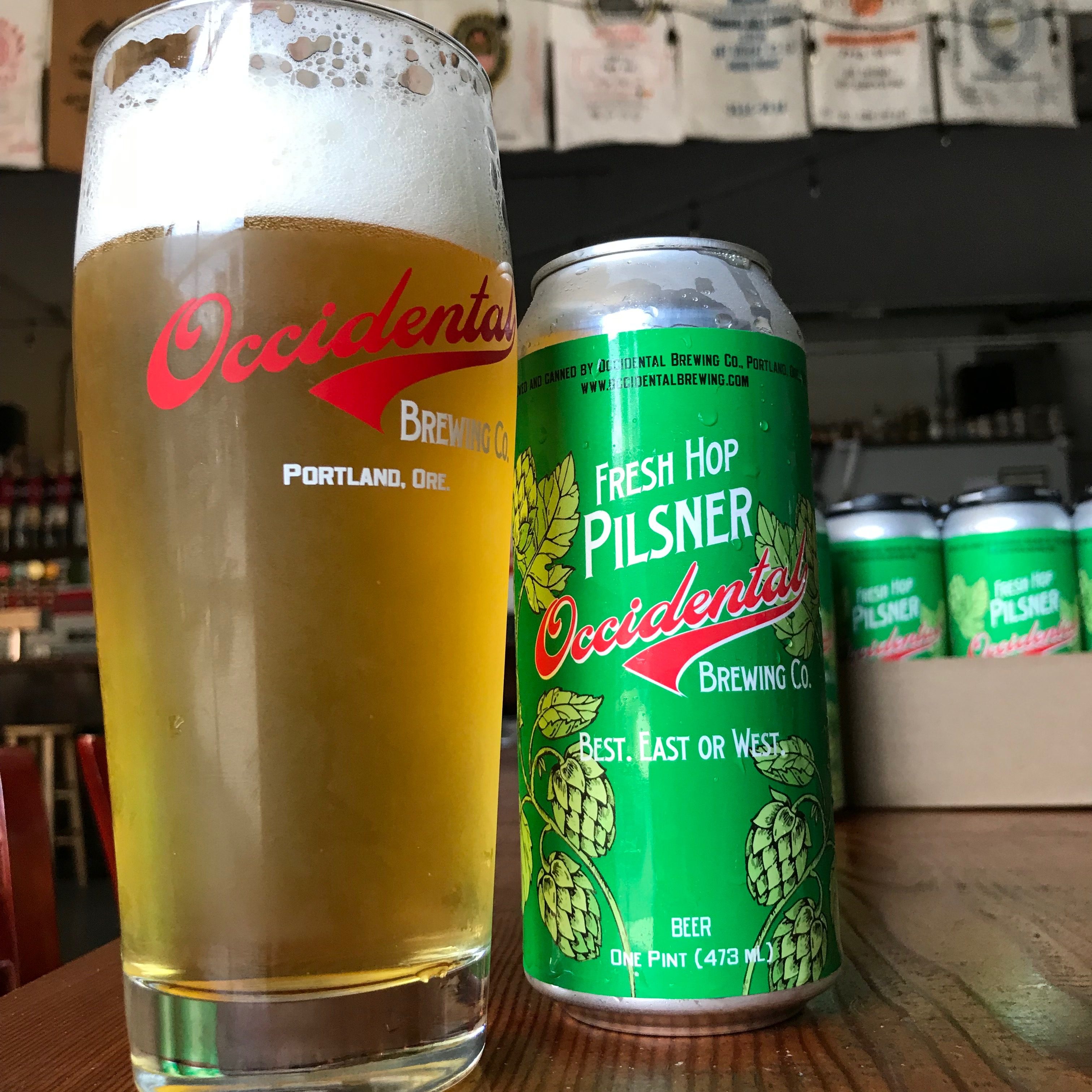 The first fresh hop beer of the 2019 hop harvest has hit the Portland market as of today. Occidental Brewing released its 2019 edition of Fresh Hop Pilsner today at its brewery in Portland's Cathedral Park neighborhood.
At the beginning of the week Occidental Brewing made a trek south of Portland to Goschie Farms in Silverton, Oregon. Once there, Occidental Brewing picked up freshly harvested Hallertauer Mittelfrüh noble hop cones and then drove them back to Portland. Upon returning to the brewery, these Hallertauer Mittelfrüh hops were then added to the brite tank with Occidental's Pilsner.
This version of Occidental Pilsner is an ode to Oregon hop farmers in a refreshing brew for the end of summer that sits at 4.8% and 55 IBU. Flavor and aroma notes include a balance of spice, fruit, and fresh flowers.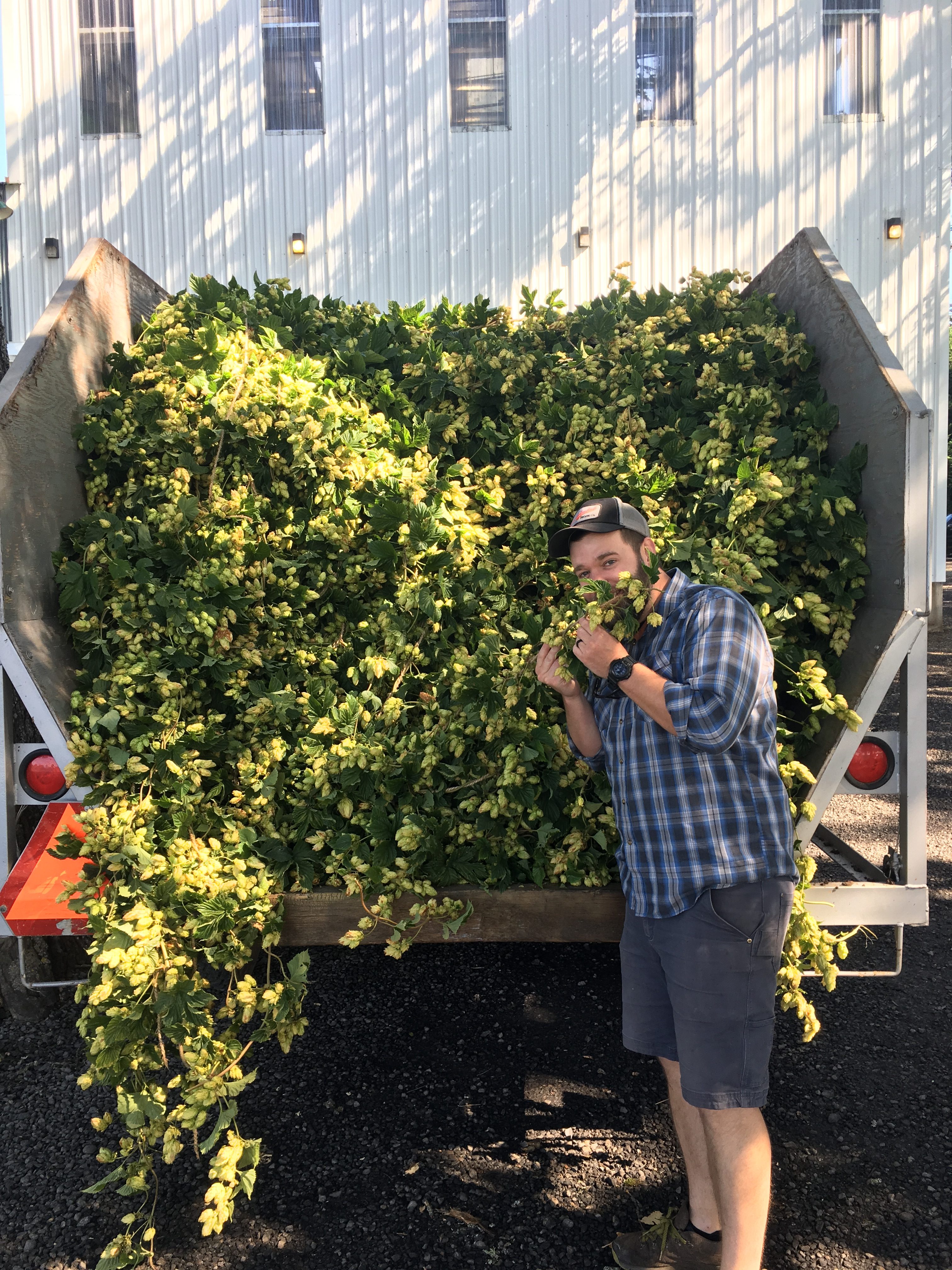 Fresh Hop Pilsner is currently on tap in Occidental's Portland taproom. The fresh hop beer is also available through Maletis Beverage in 16oz cans as well as half barrels.