Offshoot Beer Co. Expands Its Distribution As it Releases Escape West Coast IPA
|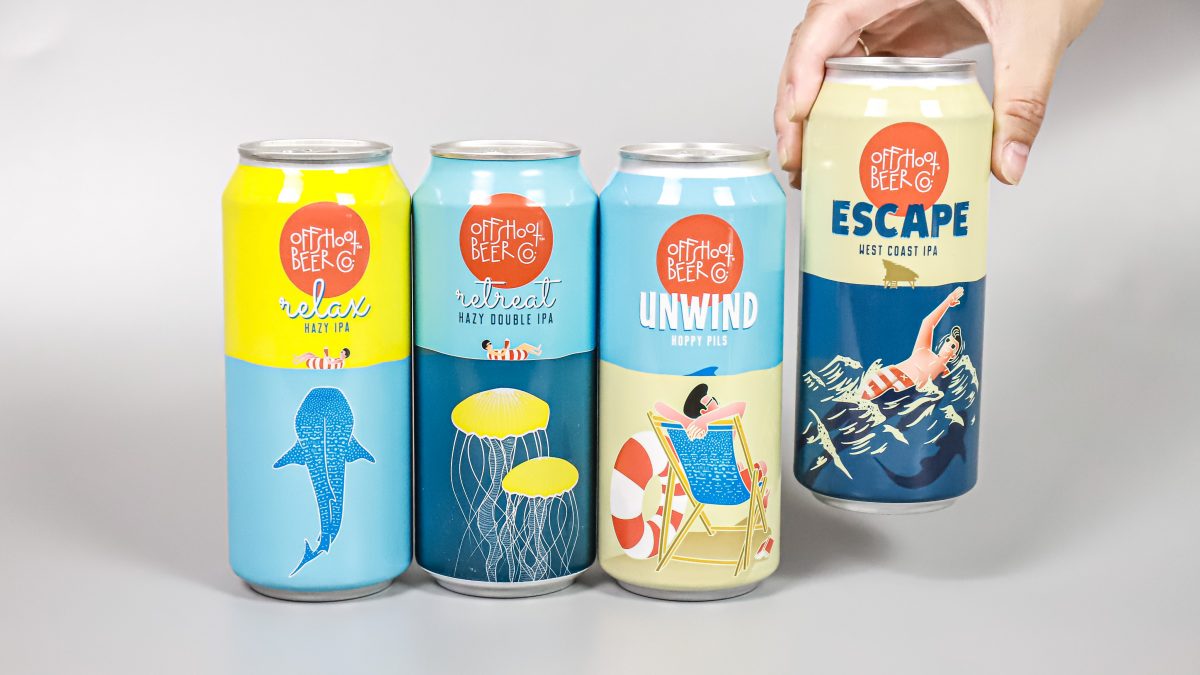 As Offshoot Beer Co. expands its distribution to 25 states, the Anaheim, California brewer adds a fourth beer to its year-round lineup with Escape West Coast IPA.
Literally living up to its name, Offshoot Beer Co. launched in 2017 as an offshoot from The Bruery that's well known and highly regarded brewer of barrel-aged and sour beers. The Bruery had boldly stated that it would never brew an IPA. Well now they can as Offshoot Beer Co. allows for a product lineup that fits more nicely with the more traditional and up and coming beer styles.
Through its short history, Offshoot has expanded its distribution footprint from that now includes Oregon and Washington with its year-round core lineup of a Pils and various IPAs. The latest beer being Escape.
Beginning this month, Escape will be available in 16oz, 4-packs throughout 25 states and Washington, D.C. This brand new year-round release is Offshoot's second foray into filtered beer. It is also pays homage to the hop-focused Southern California tradition of West Coast IPAs. Escape will be available in 4-packs at a $13.99 MSRP along with draft options for bars and restaurants.
"Offshoot Beer Co. has allowed us to branch off in new directions, continue our passion for experimentation and explore the art of developing hop-forward beers," said Patrick Rue, founder of The Bruery and Offshoot Beer Co. and one of just 19 individuals to earn the title of Master Cicerone®, in a statement.
"Escape was a fun project that let us play with some hop varieties we really love," said VP of Brewing Operations Darren Moser in a statement. "The combination of Mosaic, Strata, Simcoe, and Amarillo leaves you with a crisp IPA loaded with notes of tropical passionfruit, grapefruit zest, and hints of pine."
Escape joins Relax [It's Just a Hazy IPA], Retreat [This is a Double Hazy IPA], and Unwind [You Earned This Hoppy Pils] as part of the brewery's year-round lineup. To find Escape and other Offshoot beers near you, visit www.offshootbeer.com/find.