Oregon City Brewing to Release Second Round of Coming To Fruition Beer Series
|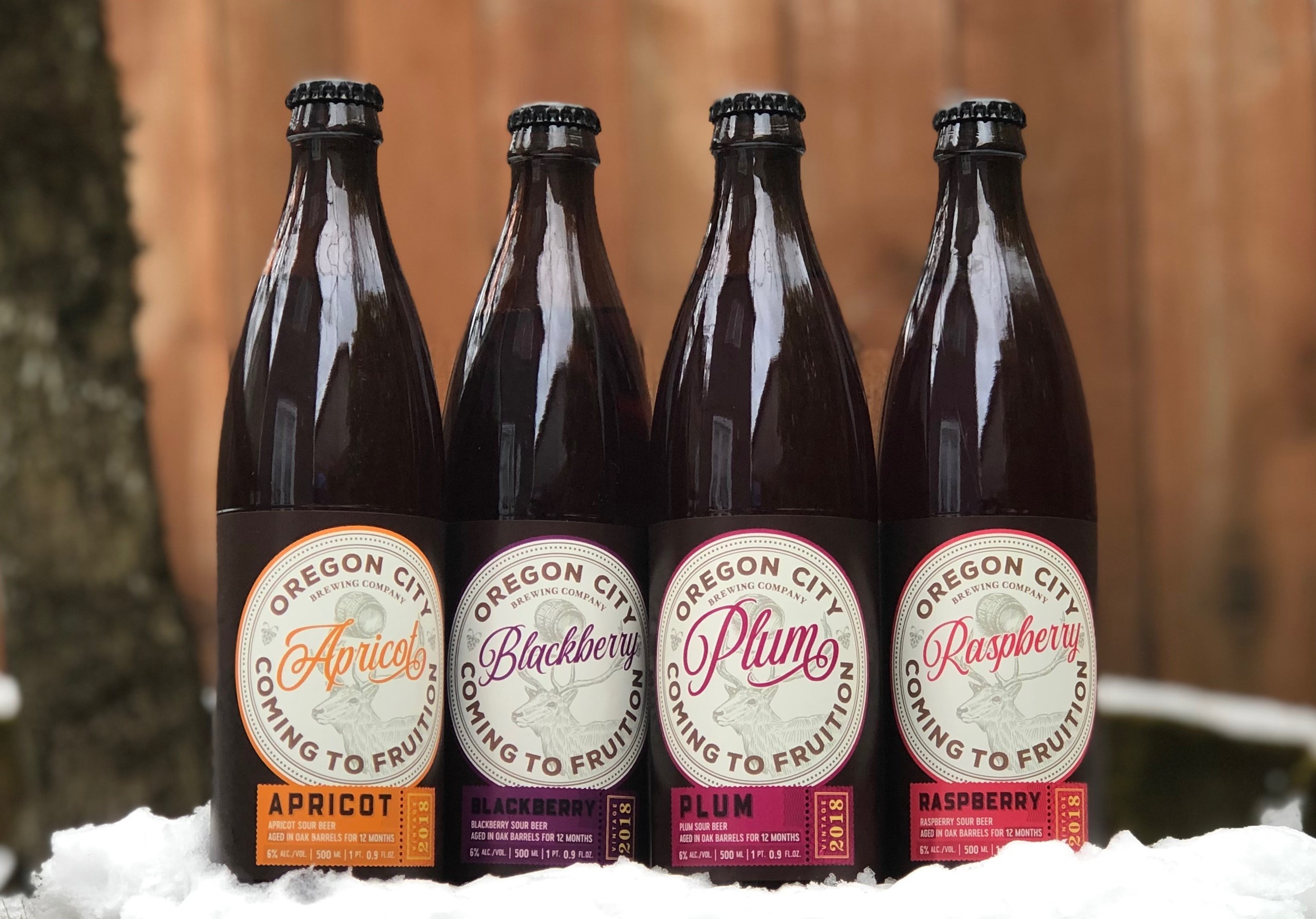 Oregon City, OR, March 4, 2019 – Oregon City Brewing is set to release the latest iterations of its award-winning barrel-aged sour program, with the "Coming To Fruition" series welcoming four new fruits in 500 mL bottles: Apricot, Blackberry, Plum, and Raspberry.
The initial run featured five fruits in 750 mL bottles: Cherry, Marionberry, Blueberry, Peach, and Persimmon. Cherry took home a Bronze medal at the 2018 Great American Beer Festival in the Mixed-Culture Brett Beer category, as well as a Bronze medal at the 2019 Oregon Beer Awards in the Brett + Mixed Culture Beer category; the Marionberry earned a Silver medal at the 2019 Best of Craft Beer Awards in the Mixed-Culture Brett Beer category.
"While we were very happy with our first run of bigger bottles, the market seems to indicate that cans and smaller bottles are the way to go," says Oregon City Brewing sales representative Adam Sivits. "We're very excited to get this new round of world-class sours into our customers' hands."
Bottles will be available for sale in the Oregon City Brewing taproom starting on Friday, March 8 and at various bottle shops and restaurants in Oregon City and the Portland metro area, as well as Vancouver and Camas in Washington.
The "Coming To Fruition" beers are golden ales soured with Lactobacillus and Brettanomyces and aged in French oak barrels for one year. Whole fruit is then added to the barrels for the final four months of the year-long aging process. The barrels are then blended into approachable, yet complex, fruit-forward sours.