Oskar Blues Brewery Debuts Guava Rodeo Sour Ale
|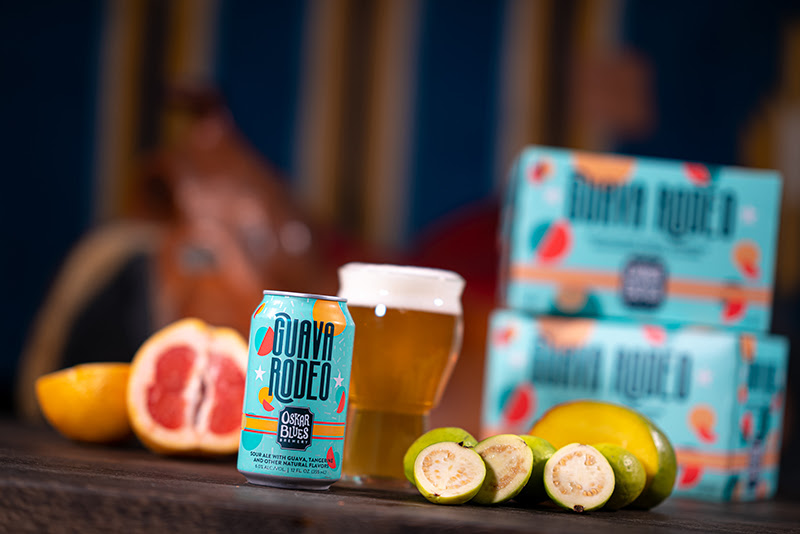 A new addition joins the Oskar Blues Brewery lineup of beers this spring. Guava Rodeo Sour Ale is now hitting the marketplace. This new sour ale is fruit forward beer that's brewed with guava and tangerine.
In crafting Guava Rodeo Sour Ale, Oskar Blues wants to take its beer drinker's tastebuds for a tart tromp around their palate with the punch of the tropical fruit flavors of pink guava and tangerine. Cracking a can sends aromas of mango, passionfruit, lemon and tangerine charging into your snout; and a small swig of Guava Rodeo contains enough intense fruity guava flavor to immediately inspire an internet search for whatever the heck guava is. More familiar tangerine, apricot and lemon notes round out a tart, tropical beer designed to be right at home in a beach shack, a ski lodge or your rusty-but-trusty beer fridge.
"We wanted to create a fruited sour but with an attitude and amplitude worthy of the style-crushing beers in the Oskar Blues Brewery lineup," said Juice Drapeau, head brewer for Oskar Blues Brewery, in a statement. "Guava Rodeo tramples the craft beer style guides and smashes together tropical and tart in a major way."
Oskar Blues brewers developed Guava Rodeo Sour Ale with the help of innovative yeast strains, which produce the lactic acid necessary for a punch of tartness. Copious amounts of pink guava and tangerine are then added to balance and enhance the refreshing zing with a sweet, fruity finish that sits at 6% ABV.
Guava Rodeo is now available nationwide in 6-packs of 12 oz. cans and on draft.