Oskar Blues Releases Double Dale's Imperial IPA in Honor of Dale's Pale Ale 20th Anniversary
|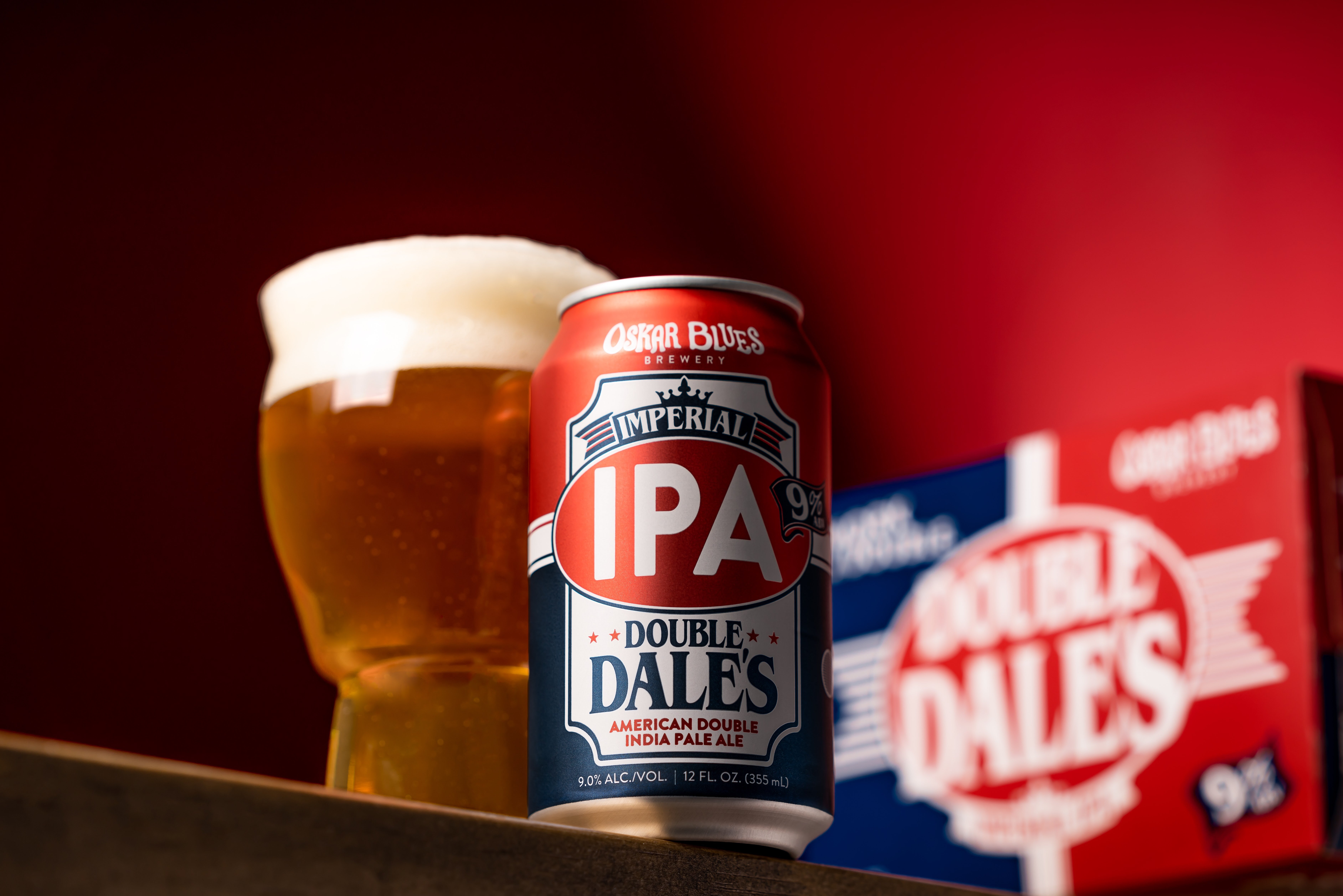 The month of January has started out to be a newsworthy year for Oskar Blues Brewery. Last week its parent company, CANarchy that was owned by the investment firm Fireman Capital Partners, was purchased by Monster Beverage Corp. for an impressive $330 million in cash. Then this week the brewery announces a new beer to celebrate the 20th anniversary of its iconic Dale's Pale Ale.
Named after the brewery's founder Dale Katechis, Dale's Pale Ale has gone on to gain legendary status as one of the innovating beers in the early days of the craft beer movement. It also happened to be one of the first canned craft beers of notoriety. To honor this beer's legacy and 20th anniversary, Oskar Blues has released Double Dale's Imperial IPA, a double-take on the beer that started it all.
"It's impossible to improve upon such a classic recipe, so we went in a slightly different direction with Double Dale's," said Oskar Blues Lyons' Head Brewer Juice Drapeau, who piloted the new beer at the brewery's original Lyons, Colo. location. "Double Dale's captures some of the citrus and caramel character of Dale's, while achieving its own unique flavor profile and identity. We wanted to create something new and fresh that would live up to the legacy Dale's Pale Ale created – most importantly being a boundary stomping, hopped-up beer."
Double Dale's is brewed with juicy, tropical El Dorado and complex Talus hops, keeping with the Dale's tradition of utilizing only American hops. Fruity, piney flavors from the hops mingle with a caramel-driven malt bill, and the whole beast is supported by a new mineral-forward house blend of H2O, which includes six brewing salts. The result is a larger-than-life spin on Dale's that's just as packable, drinkable and recyclable as the original.
Double Dale's Imperial IPA is available now nationwide in single-serve 19.2 oz cans, in 6-packs of 12 oz. cans, and on draft. Find Double Dale's IPA near you via the Oskar Blues BeerFinder.