Paulaner Celebrates the Return of Munich's Oktoberfest
|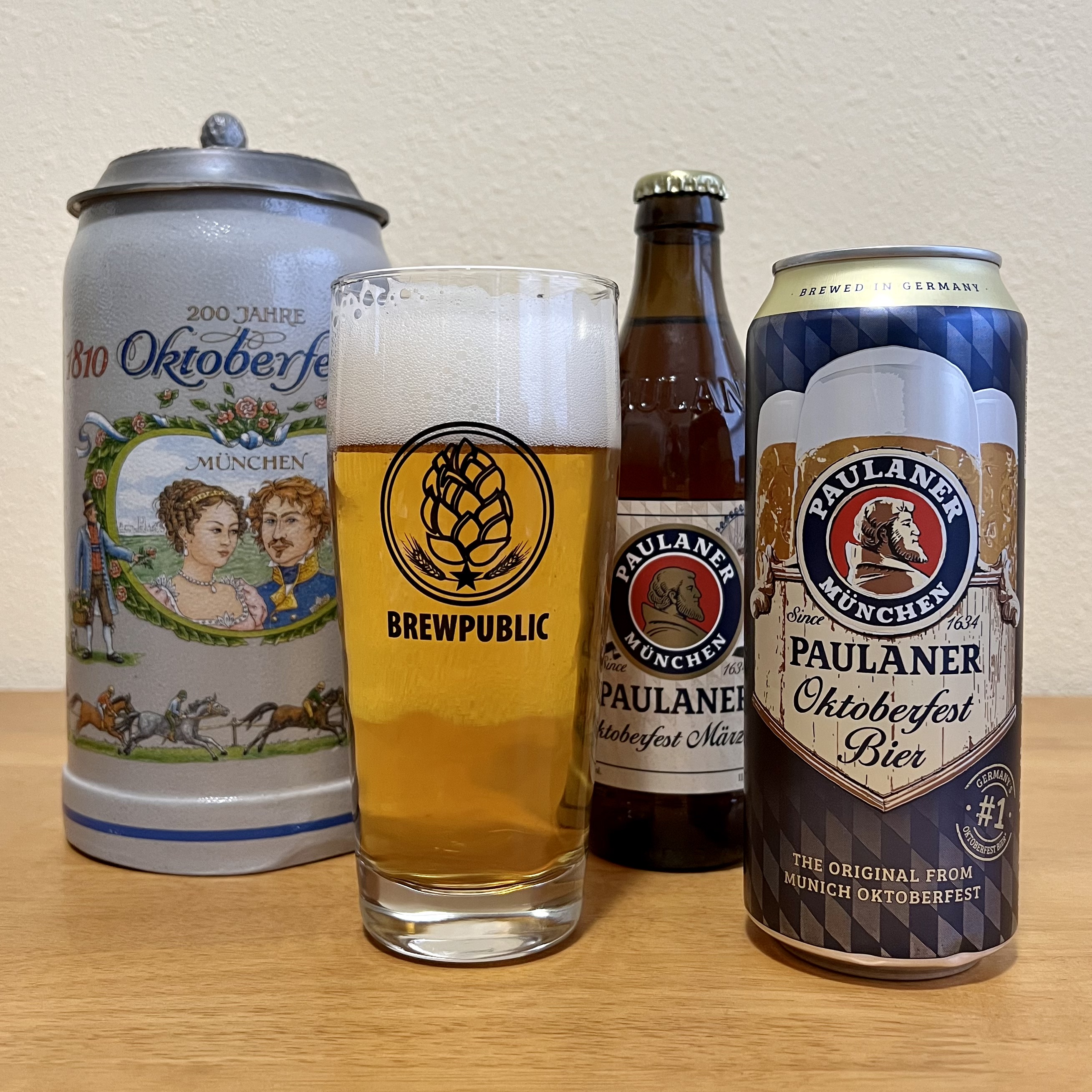 It has been three years since Oktoberfest took place in Munich, Germany, but the annual festival returns on September 17, 2022 and will run for 17 days. One of the six breweries in attendance is Paulaner, and it has released its Oktoberfest Bier here in the U.S. alongside its traditional Oktoberfest Märzen.
To bring this 200+ year celebration closer to home, you too can grab a can or bottle of Germany's #1 selling Oktoberfest bier, Paulaner Oktoberfest Bier. This modern take on the beer served at the Theresienwiese, is crisp and quite satisfying on a late summer afternoon.
Oktoberfest first took place on October 12, 1810 in Munich to celebrate the wedding of Crown Prince Ludwig and Princess Therese. Since this time, Oktoberfest has been celebrated 186 times as it has been cancelled due to war and pandemics.
Last held in 2019, Paulaner is excited to serve its Oktoberfest to the masses in 1 liter mugs this year. The limited Paulaner Oktoberfest Bier is brewed once a year and is the same beer served in the Paulaner tents in Munich.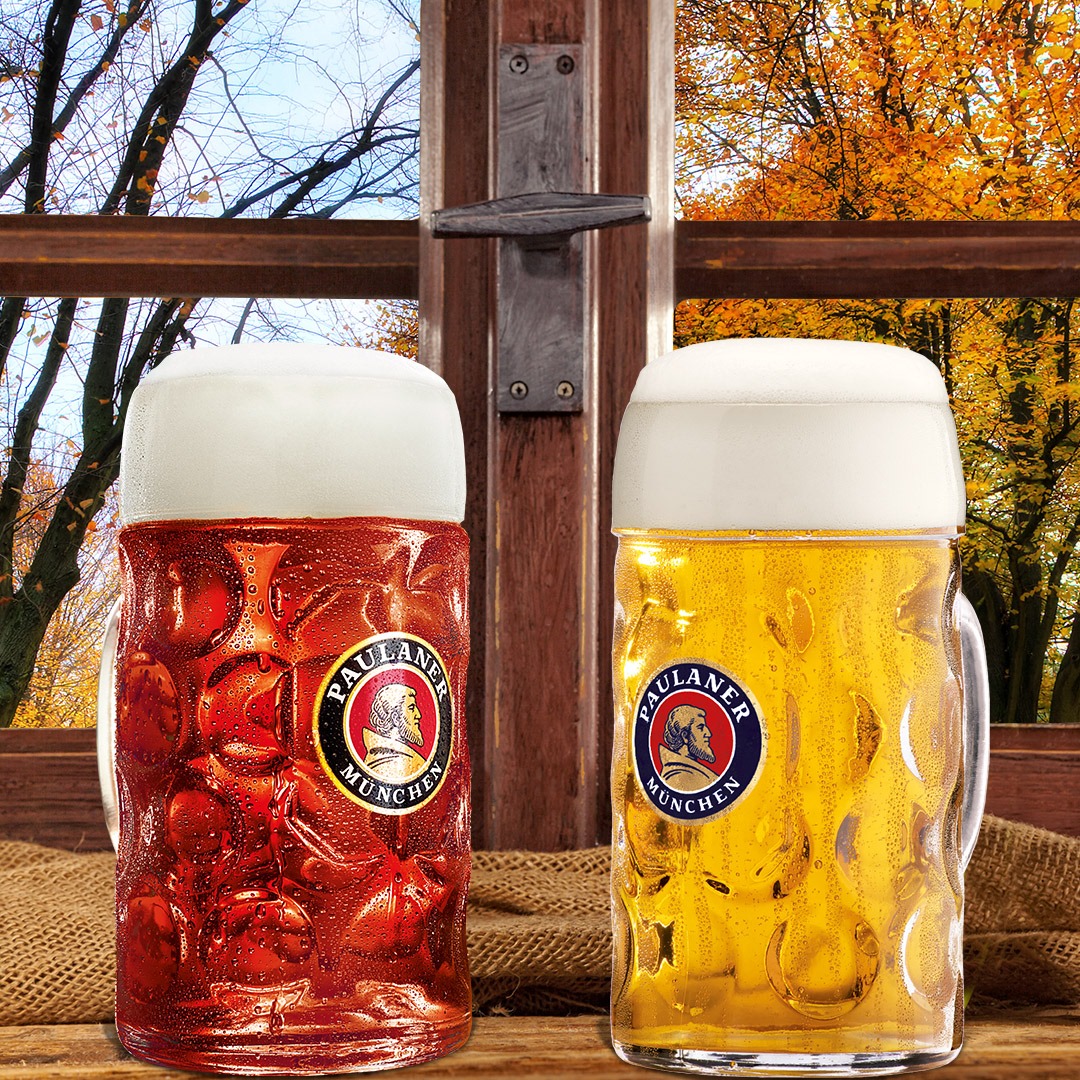 PAULANER OKTOBERFEST BIER
This golden Oktoberfest lager is Germany's #1 Oktoberfest bier. It is also the only bier served in Paulaner Oktoberfest tents today and the favorite bier at the Munich Oktoberfest. Brewed once a year, and only available while supplies last, Oktoberfest Bier is the pinnacle of German brewing: deep golden color, full-bodied and wonderfully mellow, with a balanced harmonious taste and the pleasant fragrance of hops. At 6% ABV, it is stronger and bolder than the usual lager.
PAULANER OKTOBERFEST MÄRZEN
This amber bier style was developed more than 200 years ago to celebrate the original Munich Oktoberfest. The Märzen name originates from "March bier" because it was historically brewed in March, to be available for its peak avor by the Oktoberfest celebration. Today, this style is available year-round in the U.S., due to popular demand.  This full-bodied bier with its rich malt flavor and dark toffee notes, has an underlying fruitiness and masterful hop balance. It will instantly turn your home into an Oktoberfest celebration.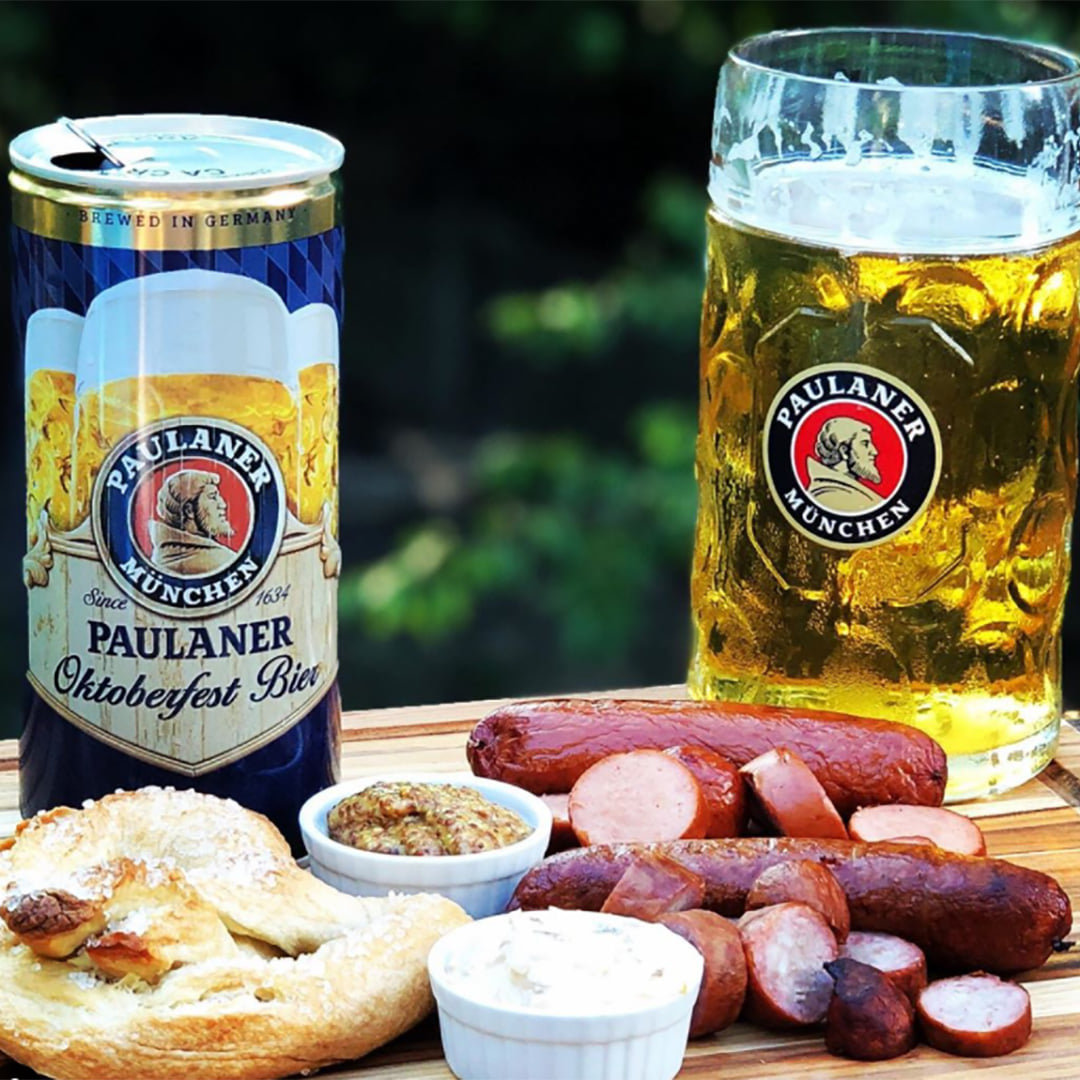 Paulaner Oktoberfest Bier is available in 500mL cans, 1L can + mug,  11.2oz bottles, and on draft for a limited time. However, Paulaner Oktoberfest Märzen is available year-round in 11.2oz bottles and on draft. Prost!