Paulaner Covers the Alcohol Spectrum with Paulaner Salvator and Paulaner Weizen-Radler
|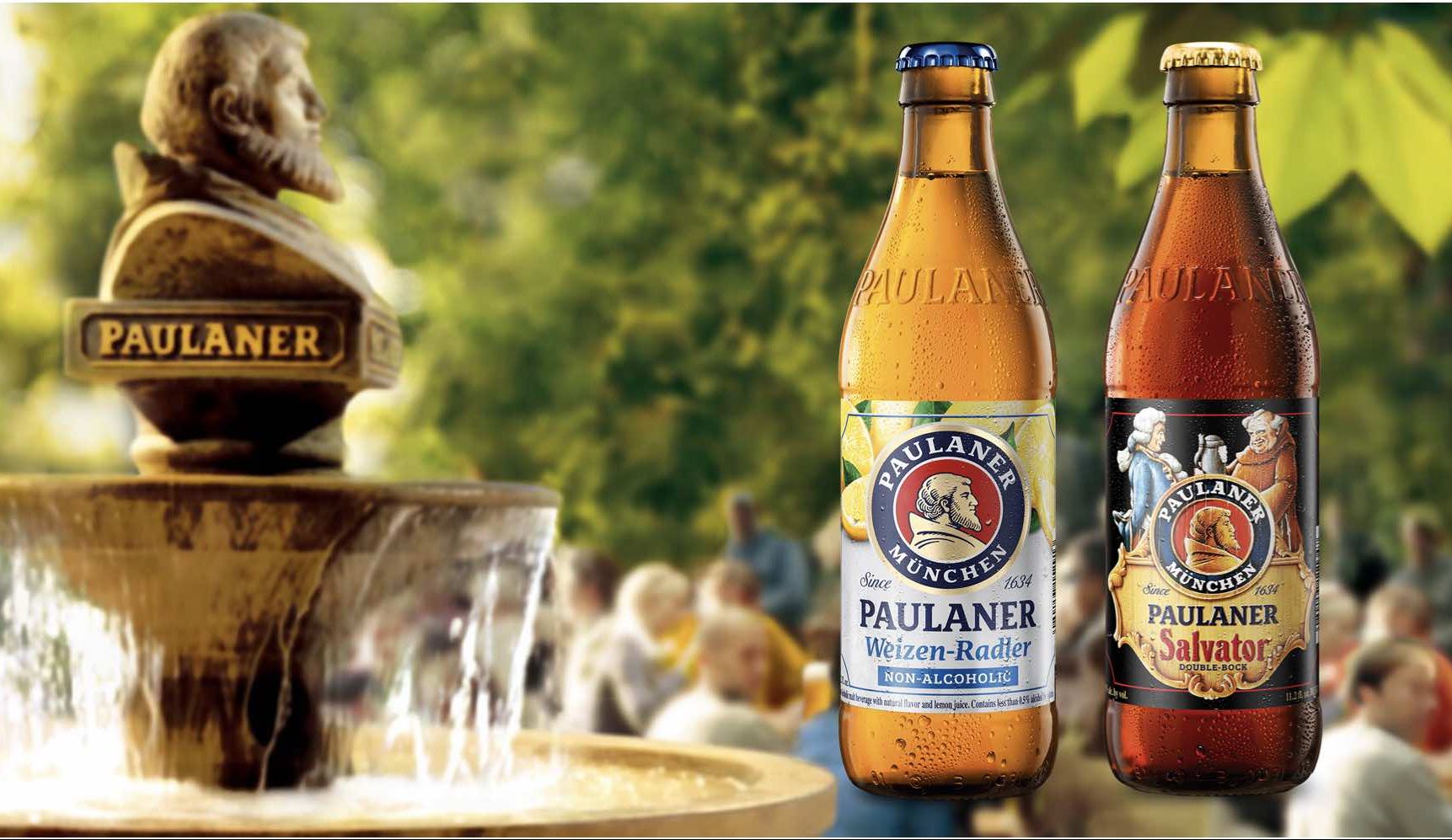 As the legendary Munich brewery refreshes its packaging, Paulaner Brewery covers the alcohol spectrum of satisfying those reaching for a non-alcoholic beer to a big, robust double bock. If you're looking for something without alcohol reach for the non-alcoholic Paulaner Weizen-Radler or if you're wanting a bigger beer, they have you covered with Paulaner Salvator.
On the lighter side, Paulaner Weizen-Radler is a fruit forward radler sans the alcohol. In creating this NA beer, Paulaner blended the taste of its popular Paulaner Hefe-Weizen with natural effervescent lemonade to create a non-alcoholic alternative for refreshingly fruity yet malty taste. Just as a standard low ABV Radler is this one also features citrus notes of lime, orange, and lemon match the wheat beer perfectly and provide a uniquely balanced taste experience.
Paulaner Weizen-Radler is a great NA beer to reach for when consuming an alcoholic drink is not an option. This offering contains no-alcohol, 112 calories and 27g of carbs per 11.2oz bottle.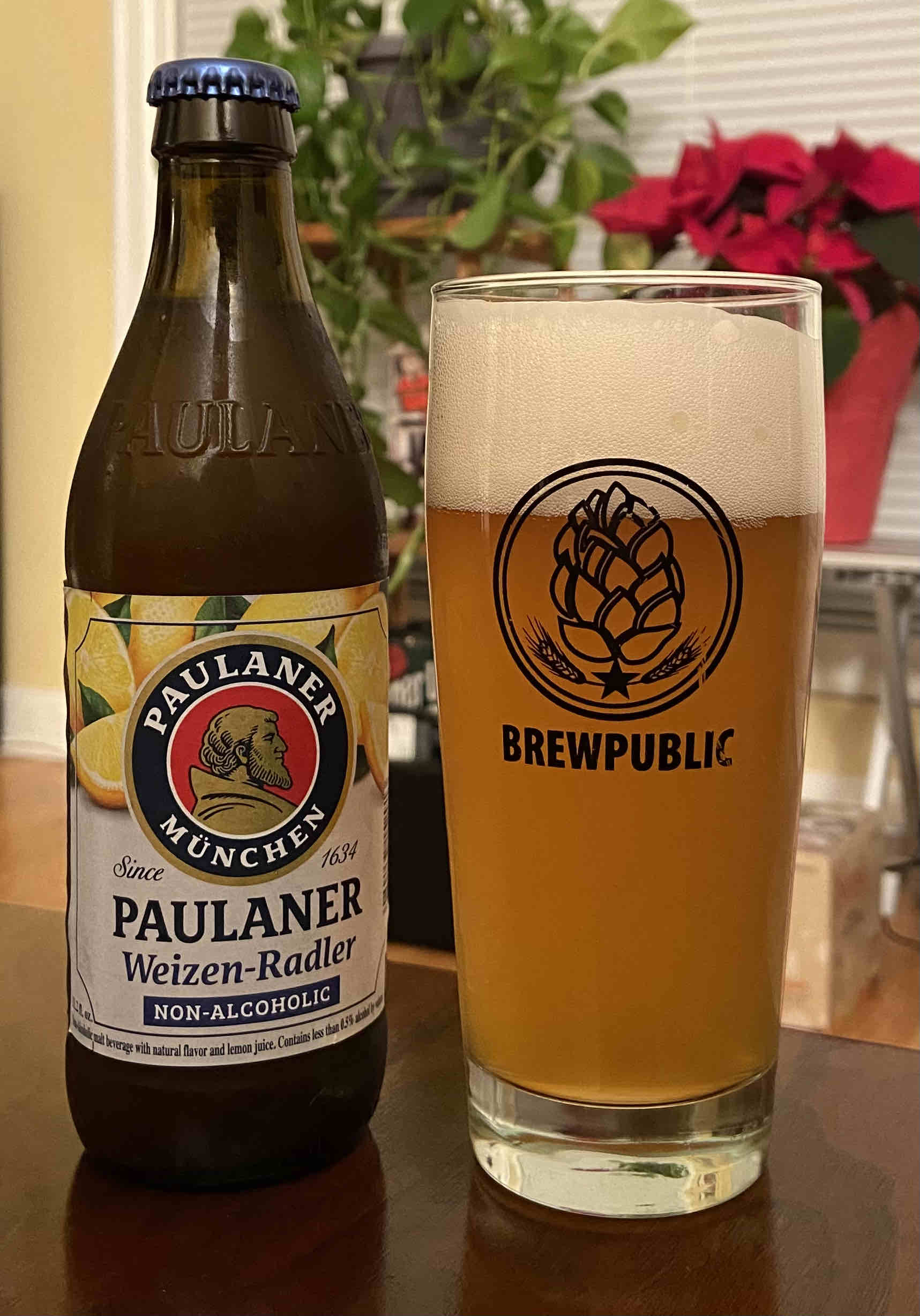 On the opposite spectrum sits Paulaner Salvator, a Double-Bock is the boldest beer created by the German brewer. Paulaner refers its strongest beer to be "The father of all strong beers"
The history of Paulaner Salvator runs deep, as Paulaner's brewing history begins with Salvator. Dating back nearly 400 years, Paulaner monks invented this unfiltered, bottom-fermented double bock. This bier has been brewed ever since and always adheres to the original recipe. Brewed from dark malt barley also known as Munich malt is where the bier's dark, chestnut color comes from.
Salvator has a mild, sweet aroma of chocolate and imparts a distinctively bold, robust flavor that goes well with hearty meals. Only brewed with water, malted barley, yeast, and hops, Salvator contains 7.9% ABV per 11.2oz bottle.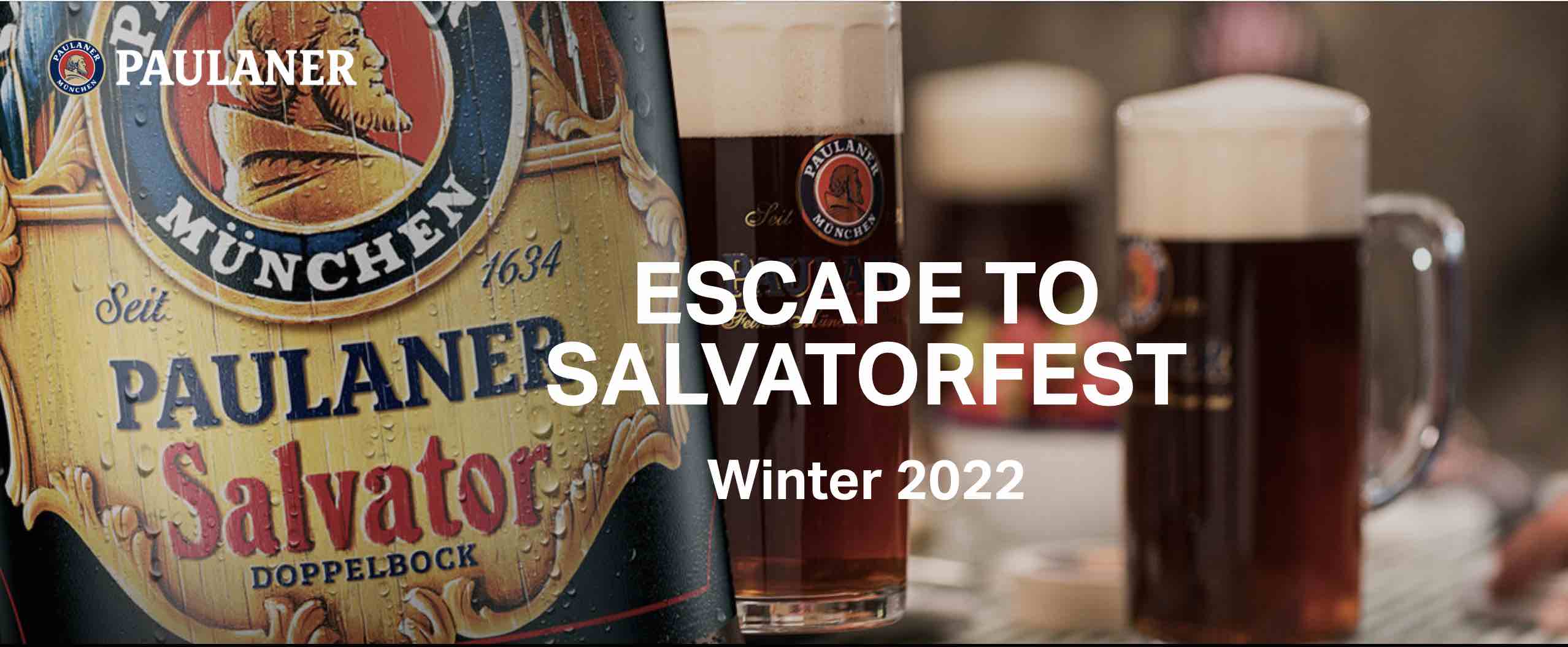 And if you'd like to win a trip to heart of Bavaria to the great city of Munich, Paulaner USA wants you to Escape to Salvatorfest. Those who enter will have the chance to win a trip to Munich Germany in 2022 and attend the famed Salvatorfest bier festival. Salvatorfest (Paulaner's unique Starkbierfest) originated from the original Lenten traditions of German Monk brewers, and is all about gathering and celebrating the dark, rich flavors of double bocks with good friends. Additional prizes are available in the "Escape to Salvatorfest" promotion as well. This sweepstakes just started and ends on March 15, 2021.
Tag a friend you want to bring and go to escapetosalvatorfest.com to enter. You could be on your way to Munich in 2022!