Paulaner Grapefruit Radler Makes its USA Debut
|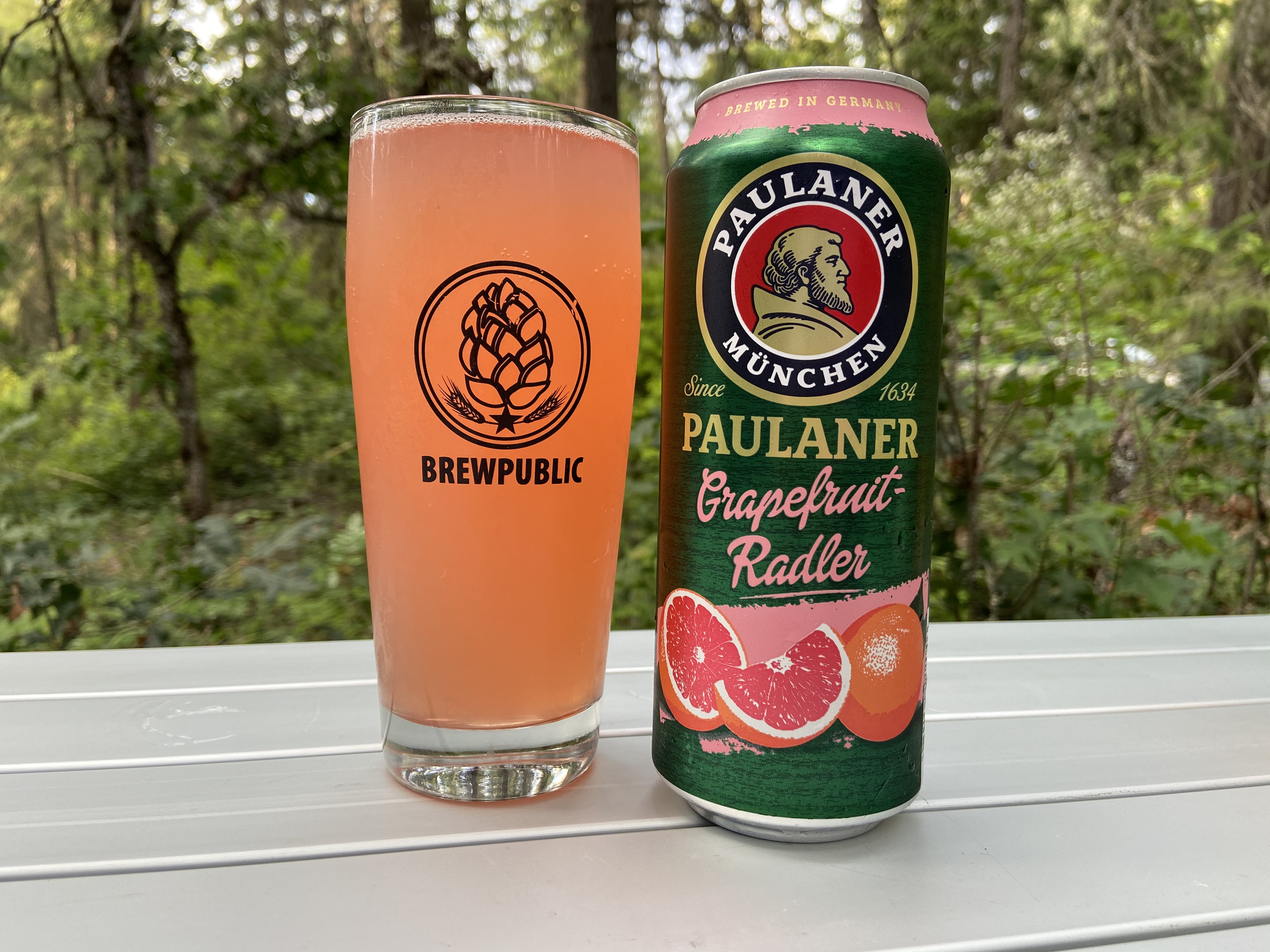 Known for its brewing heritage that dates back to 1634 in Munich, Germany, Paulaner Brewery has recently released a new offering with its Paulaner Grapefruit Radler that's available in 16.9oz matte printed cans.
Paulaner USA, the U.S. importer of the legendary Paulaner Brewery portfolio adds its Grapefruit Radler to its premium line-up of brands in the U.S. This summer thirst quencher brings together 50% of Paulaner's classic Münchner Lager (Munich Lager) and 50% naturally hazy, grapefruit infusion that results in a very sessionable fruity 2.5% ABV beverage.
"With the continued rise in flavored beers and hard fruity seltzers, it was an easy choice  for us to introduce our Grapefruit Radler here in the United States, as it was already well-received in Germany for the past two-years," says Steve Hauser, CEO of Paulaner USA. "Its success is in the combination of our expert brewmasters and the quality ingredients used to brew the product. This has resulted in a premium, flavorful thirst quencher that consumers won't be able to put down."
Paulaner Grapefruit Radler is a perfect summer beer that's full of natural grapefruit flavors all brought forth in a beautiful light, yet hazy grapefruit hue. The 50/50 mixture of Munich Lager and natural grapefruit leaves your taste buds wanting more as this lightly tart beer is 100% natural that is sure to leave you 100% satisfied.
Grapefruit Radler joins a popular lineup of beers from Paulaner here in the U.S. that includes Paulaner Hefe-Weizen and Paulaner Original Munich Lager.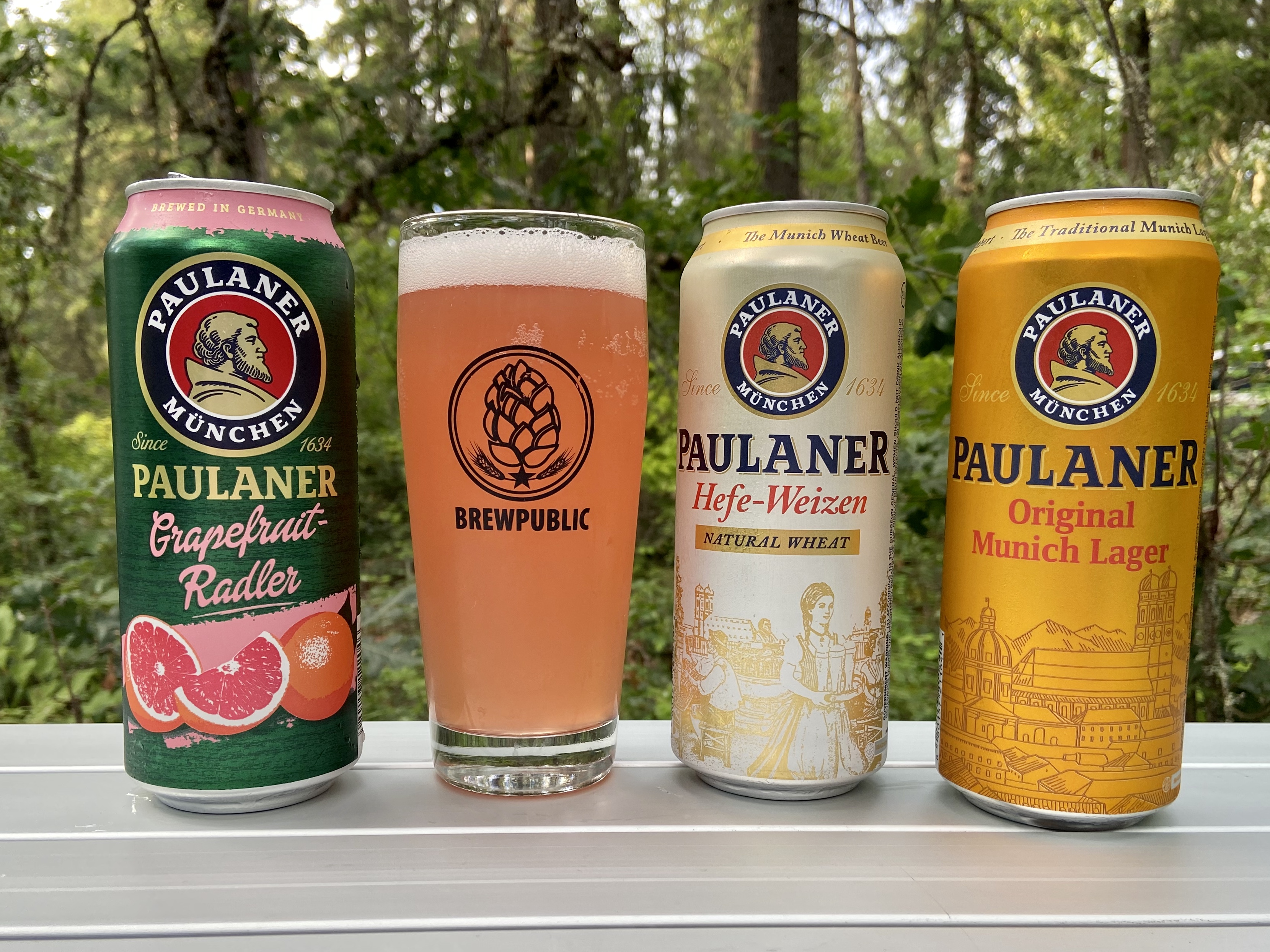 Through its nearly four century history, Paulaner is most known and respected for its Paulaner Hefe-Weizen. This beer also happens to be the #1 wheat beer in Germany as well as one of the world's favorites. Quite possibly the first Hazy beer, its unfiltered wheat beer is one to marvel. The Paulaner brewmasters have perfected it's one of a kink technique of yeast suspension, that result in a uniform, slightly cloudy appearance, consistent quality, and perfect taste. Hefe-Weizen is brewed with Light wheat malt, Dark wheat malt, Pilsner malt, and Munich Malt along with Herkules Hops that sits at 5.5% ABV.
Paulaner Original Munich Lager is one of our go-to German Lagers. It's affordable at only $7.49 or so for a 4-pack of 16.9oz cans and it is a true Bavarian born lager. Brewed only using Bavarian water, Hallertauer Hops, Pilsner Malt and yeast, Munich Lager is a perfect beer to pair with many foods or just on its own on a summer day. And at 4.9% ABV, a 4-pack of Munich Lager makes for a perfect afternoon!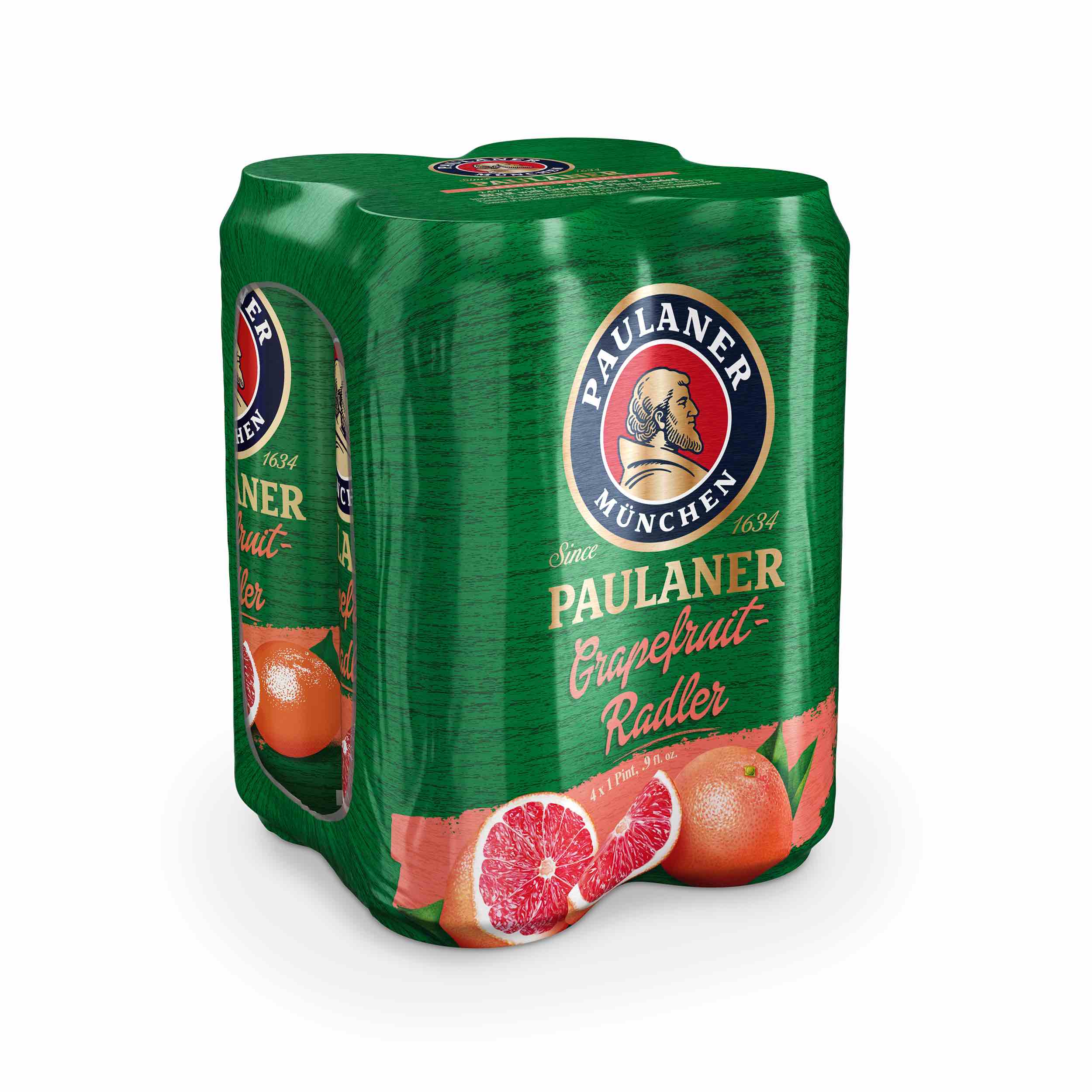 To locate Paulaner Grapefruit Radler use the Paulaner Beer Finder. For additional information about Paulaner Brewery, consumers can log on www.paulaner.com or follow the brewery social media on Instagram and Facebook via @Paulanerusa.