Pelican Brewing Honors Three Capes Scenic Loop with 3 Capes IPA
|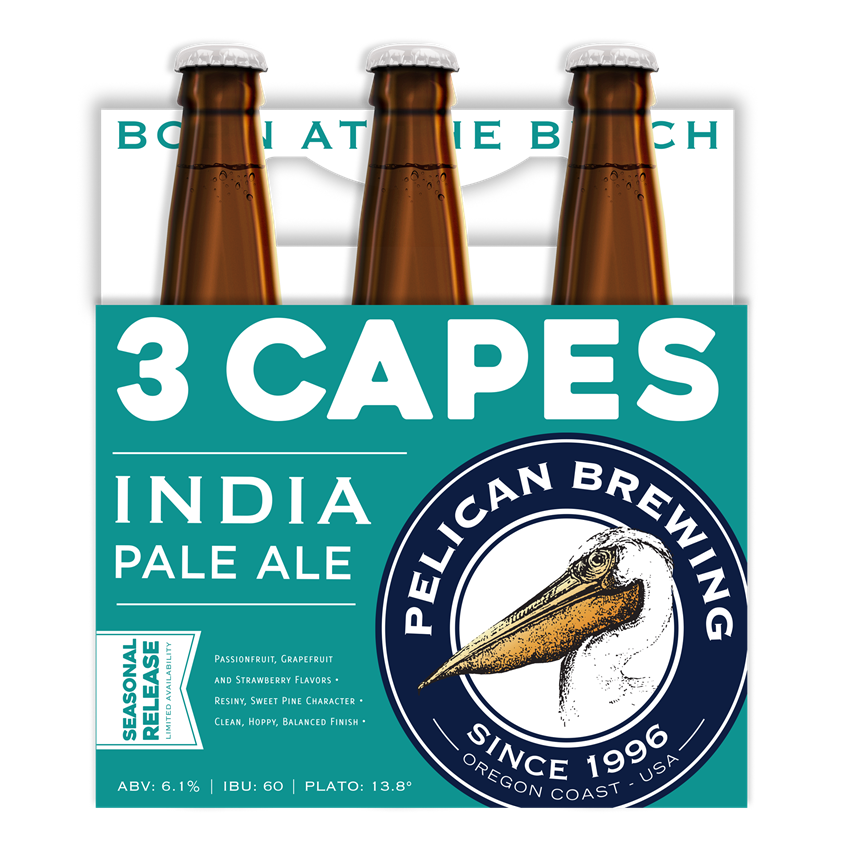 A new IPA that celebrates the Oregon coastal summer is now available from Pelican Brewing. Named in honor of the Three Capes Scenic Loop along the scenic Oregon Coast, 3 Capes IPA is brewed to be enjoyed during the long days of summer.
Conceived as the ideal summer beer from Pelican's brew tea, 3 Capes IPA offers up fruity hop character of tropical fruits, grapefruit, and strawberry all layered on a malt backbone. The brewers minimalist approach to the malt base perfectly sets the stage for the bright, citrus flavors to shine. Grapefruit, passionfruit, strawberry and resiny sweet pine all come through with undeniable clarity and focus. 3 Capes IPA is 6.1% ABV and 60 IBUs.
"I imagined sitting on the Pelican patio at sunset and thought about summer on the Oregon Coast where the days are warm, the evenings are brisk and you want a more warming effect from the beer," said Pelican's founding brewmaster, Darron Welch in a statement. "With a solid IPA punchiness and a lower alcohol content at 6.1%, the beer is strong enough to be a warming thirst-quencher but light enough to enjoy more than one."
3 Capes IPA is now available in 12 oz. bottles, 6-packs and on-draft throughout Pelican Brewing's distribution network.