Pelican Brewing Partners with the Portland Thorns on Slide Tackle Hazy IPA
|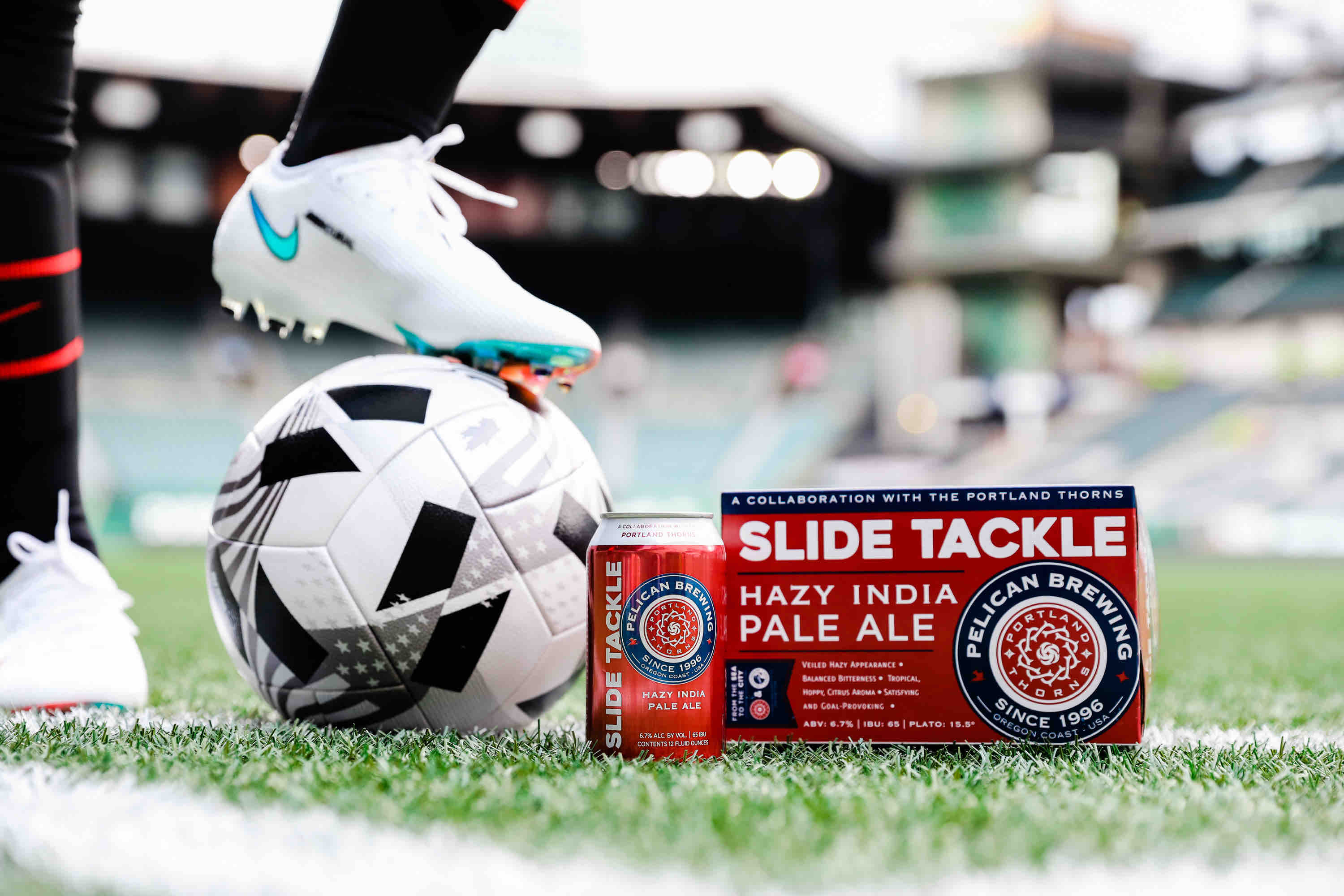 A new partnership brings together Pelican Brewing and the Portland Thorns on an exclusive beer for the upcoming 2021 season. Slide Tackle Hazy IPA is a new seasonal beer that'll be available in time for home matches at Providence Park when the Thorns take to the pitch on Friday, April 9th.
Slide Tackle IPA is described to offer tropical, hoppy, and citrus flavors followed by balanced bitterness and a clean finish, just like a Thorns' goal. At 6.5% ABV and 65 IBUs, Slide Tackle will keep your thirst satisfied while cheering on the Thorns this season!
"Slide Tackle marks an important milestone in our multi-year partnership with the Portland Thorns and commitment to supporting women's sports," says Jim Prinzing, CEO of Pelican Brewing Company, in a statement. "Together, we created the perfect well-balanced hazy that is deserving of this world-class women's sports franchise, fans, and our special partnership."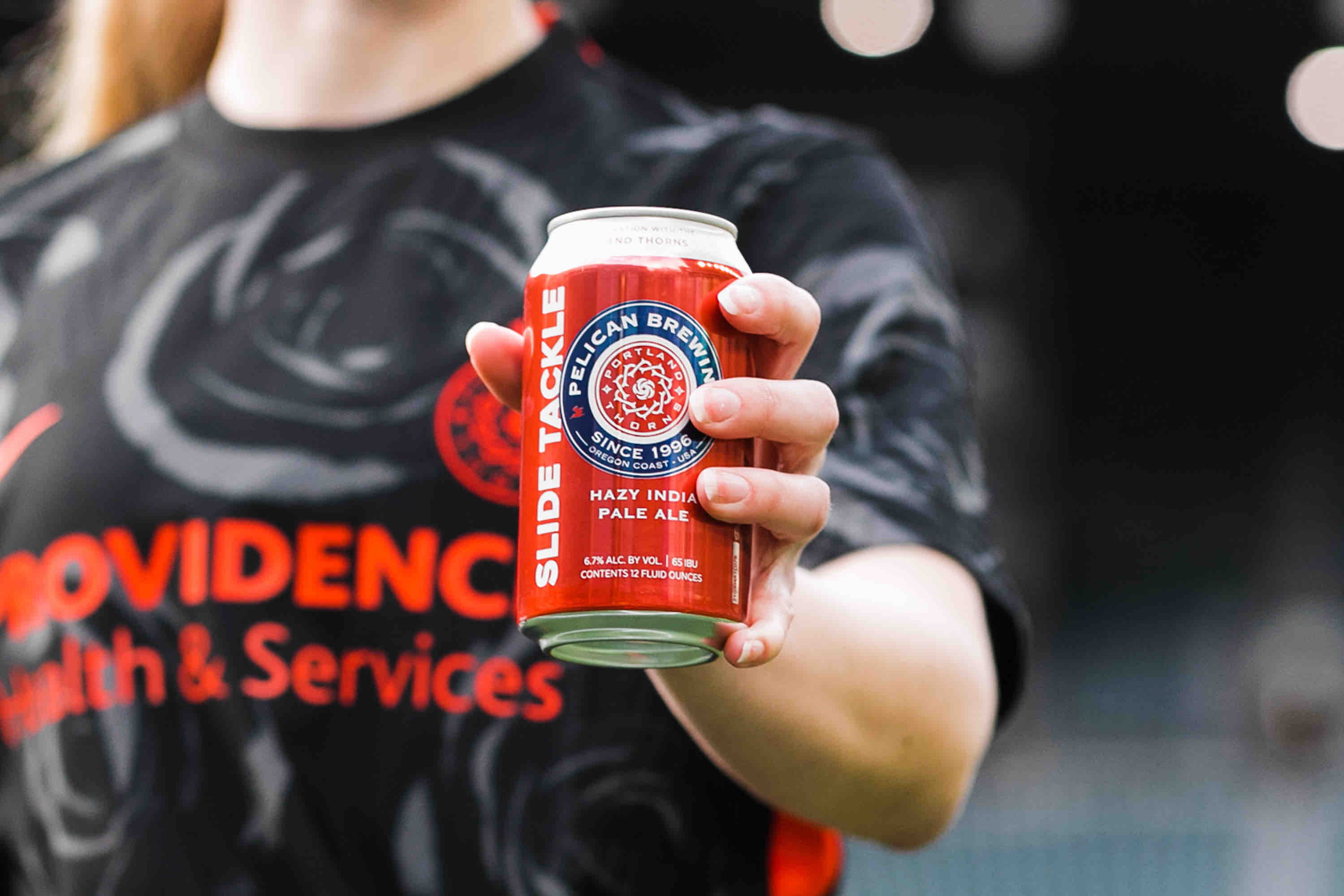 Averaging over 20,000 fans per match in 2019, Thorns FC is the top-attended women's professional sports franchise in the world. Established in 2012, the team began to play in 2013 in the National Women's Soccer League (NWSL). Thorns FC won the first-ever NWSL championship in their inaugural season while winning an NWSL Shield in 2016 and a second NWSL Championship in 2017.
"Our entire team and staff are thrilled to welcome fans back to Providence Park this 2021 season and to be able to celebrate our team's successes in the stadium or at home with a Pelican Brewing Slide Tackle in hand," says Mike Golub, Portland Thorns President of Business, in a statement.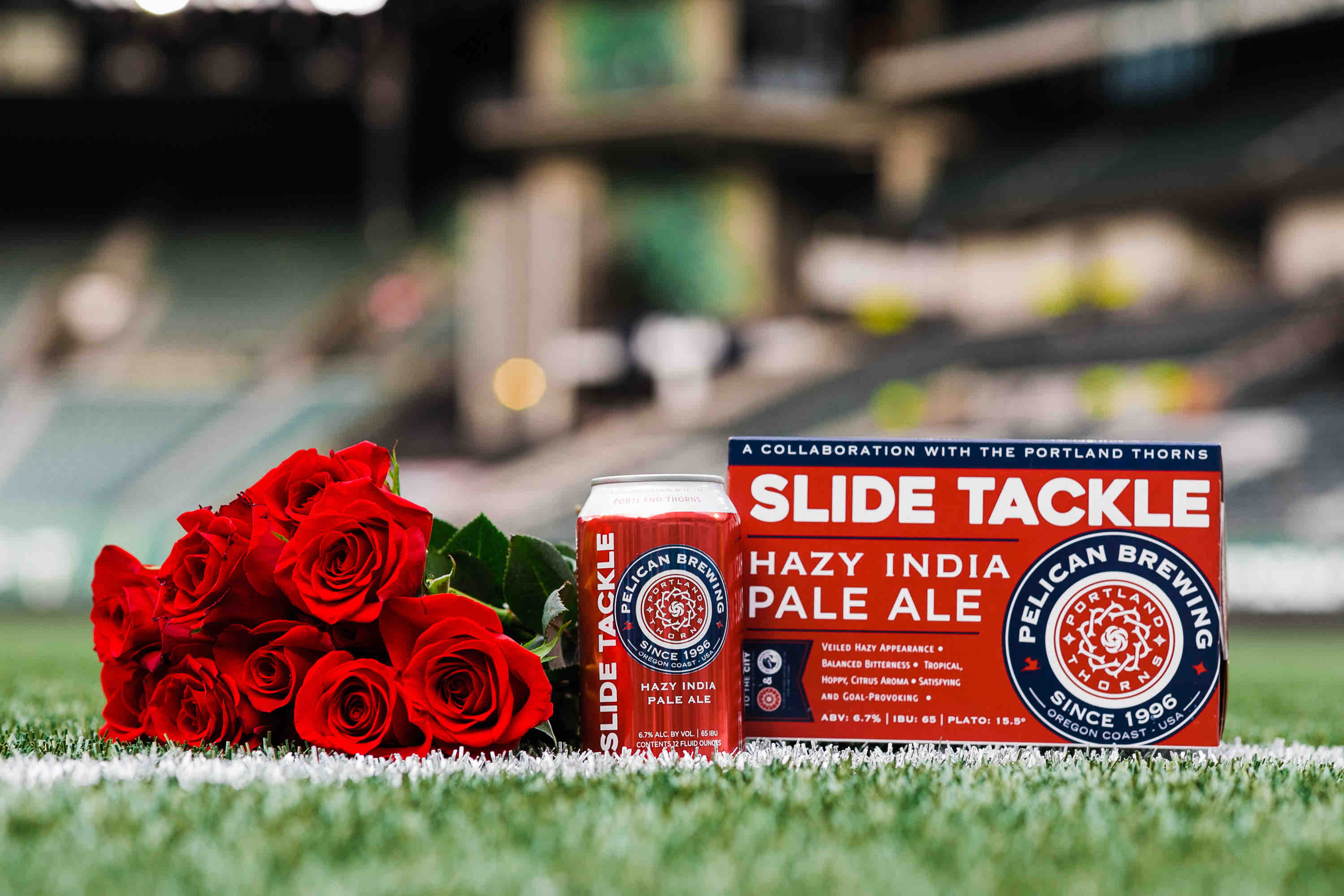 Slide Tackle IPA will be packaged in 12 oz. six-packs and will be available at Pelican's three coastal brewpubs and at retailers throughout the region.