Pelican Brewing Releases Beak Bender IPA
|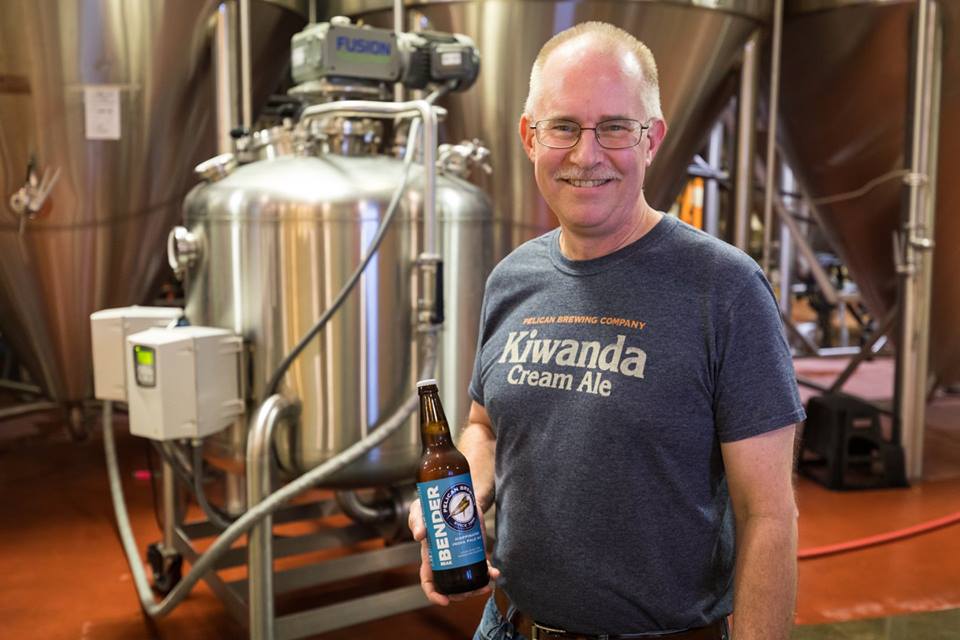 Out on the Oregon Coast, Pelican Brewing has added a new beer to its year round lineup with Beak Bender IPA.
Pelican Brewing is promoting Beak Bender IPA as the "Ultimate IPA" from its pioneering dry-hopping invention to extract even more character from its ingredients. Beak Bender IPA is described a contemporary hop-forward yet drinkable IPA with a super clean bitterness and punchy, juicy hop flavor are the hallmarks of this unique beer.
The BeerMongers will host the Portland launch for Beak Bender IPA on Thursday, February 1st from 5:00-8:00pm.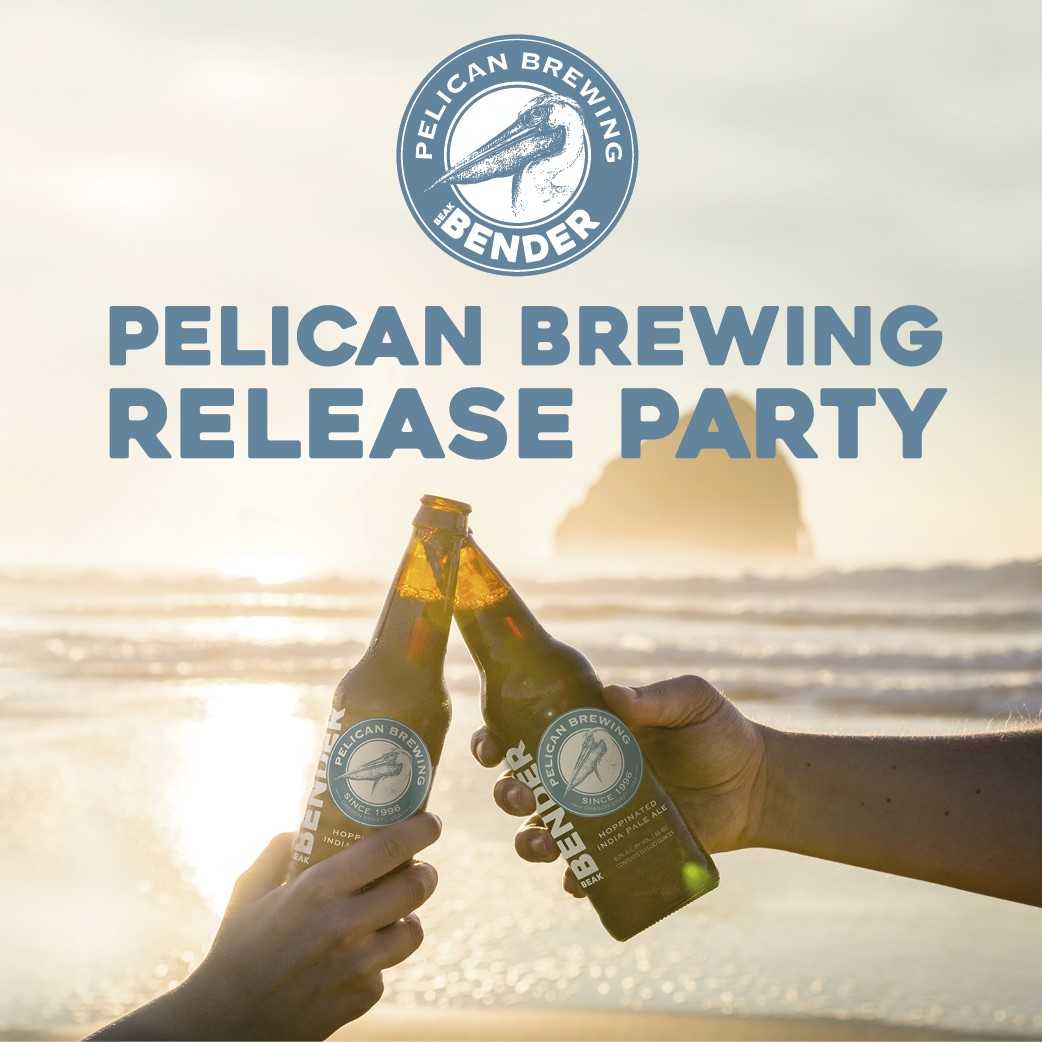 Here are additional details on the new release from Pelican Brewing…
Bountiful quantities of Citra and El Dorado hops offer aromas and flavors reminiscent of luminous citrus and zesty orange balanced against a lean malt bill for a well-attenuated delicious new brew. Beak Bender rounds out Pelican's scope of IPAs with a delicious new twist on a classic—and all at an astoundingly drinkable 6.7% ABV.
"Beak Bender is an exciting addition to the Pelican lineup of IPAs providing a bright, fruity and juicy hop character while also delivering a subtle malty balance and a very clean finish," says Darron Welch, founding brewmaster, Pelican Brewing Company. "Overall hop punch and drinkability are the key features of Beak Bender—Pelican has always strived to create beers with great aromatic intensity and snappy clean bitterness, and those are at the forefront of this delicious new IPA."
Since it was born at the beach 21 years ago, Pelican has enjoyed a reputation for leading American IPA development, creating and releasing numerous multi-award-winning IPAs including India Pelican Ale, Imperial Pelican Ale, Umbrella IPA, Silverspot IPA , Beak Breaker and now Beak Bender.
"Darron has crafted groundbreaking ales for Pelican since its inception and his reputation for brewing creativity and quality cannot be overstated," says Jim Prinzing, CEO, Pelican Brewing Company. "To make the cut at Pelican, a beer must deliver a clean, well-attenuated finish that really promotes drinkability and balance. With Beak Bender, Darron was able to deliver on all those key points and STILL turn the hop flavor to 11.  To me, it is the ultimate IPA—loads of aroma all the way to the last sip and supremely drinkable."
What makes Beak Bender so special?
Consistent with an independent spirit and award-winning creativity rooted at Oregon's rugged coast, Pelican last year set out to invent an alternative method to dry hop beer. Driven by a desire to create a more efficient and safer method to dry hop, brewmaster Welch masterminded a better vessel—'The Hoppinator,' a more productive and sanitary system for dry-hopping beer. Welch rethought the process of how to introduce hops to the fermenter and designed a new vessel to accomplish this task.
The biggest difference for the beer drinker is enhanced taste and aroma. The new process introduces much less oxygen—the hop pellets go directly into the clean vessel, then the brewer seals the vessel and purges with CO2. As a result, there is extremely low oxygen pickup compared to the traditional dry-hopping process which increases flavor stability and quality.
According to Welch, because the hops are incorporated into the liquid with an agitator and emulsified in the beer, then shot back into the main fermenter, the brewers are able to extract much more flavor and aroma from the hops than the traditional method of dry hopping.  The benefit is that Pelican can now extract even more character from each pound of hops.
"At Pelican we constantly search for unique and delicious ways to explore the full spectrum of hop flavor and aroma—the idea for Beak Bender was to reimagine what an IPA could be in 2018 with the hop varieties and even a new dry hop injection process we have available today," says Welch. "We turned to two bold, flavorful hop varieties and used our proprietary dry hopping device 'The Hoppinator' to rend every molecule of flavor and aroma."
Beak Bender, which will be available year-round, debuts early February in 6-packs, 22 oz. bottles and on draft in select locations.
With consistent growth and demand for its products, Pelican recently increased brewing and bottling capacity at its Tillamook facility to over 38,000 barrels and opened a new brewpub in Cannon Beach which offers additional capacity for such experimentation.
Like all Pelican beers, Beak Bender is born at the beach by a team of award-winning craft beer makers known for brewing styles of beer that they themselves love to drink. Cheers!
For a comprehensive review of all award-winning Pelican beer offerings click here.