Pelican Brewing Releases Citricumulus Citra Pale Ale
|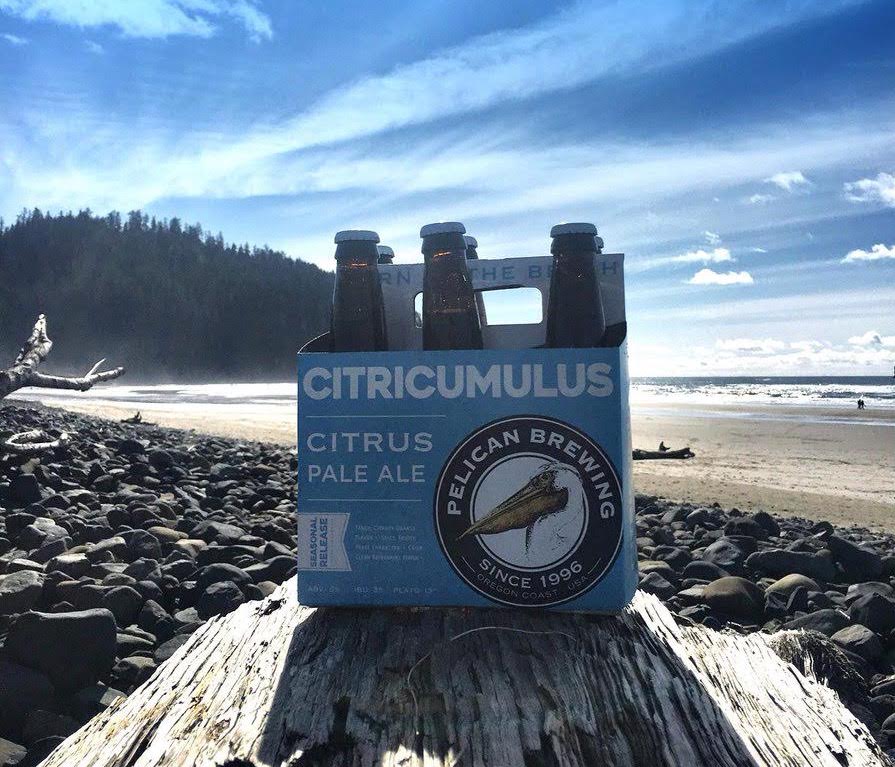 A beer that was once a part of its Lone Pelican Series is now set to become a full on seasonal beer release from Pelican Brewing Company. Yes, Citricumulus Citrus Pale is set to return as a fan favorite limited release beer.
Citricumulus Citrus Pale is a refreshing fruit forward beer that is now available for the first time in 6-packs and as usual in 22 oz. bottles and on-tap at Pelican brewpubs.
Here are additional details from Pelican Brewing's press release…
Citricumulus, which was born into Pelican lineage as one of the brewery's small batch Lone Pelican beers, has enjoyed such a brilliant reputation for its light, crisp, fruity character that it now earns a special spot in the brewery's annual lineup. The former Lone Pelican now takes its place among other annual Pelican seasonals like Dirty Bird Northwest IPA, Sun Flare Dry-hopped Pale Ale and Bad Santa Cascadian Dark Ale to name a few brews that fellow fanatics have come to count on every year.
Citricumulus takes its inspiration from the high-flying clouds of a summer day. Pelican brewers imagined the perfect beer for a lazy afternoon spent gazing at the sky and started with a crisp, fruity Belgian-style pale ale. To that they added aromatic, citrusy orange peel to create an elevated sensory experience. What do you see when you look up at the clouds? Happiness! And an occasional lone pelican charting his way.
ABV: 6%  |  IBU: 35   |  PLATO: 13º
"Pelican brewers love to explore 'Lone Pelicans' that offer intriguing techniques and ingredients that are not well-represented in the market place—Citricumulus is one of those but it has become so popular as a seasonal brew that we just had to give it a place of honor on the annual lineup," says Darron Welch, founding brewmaster at Pelican Brewing Company. "Our take on a Citrus Pale Ale explores a whole realm of sensory possibilities that are perfect for drinking on a sunny day at the beach."
Like all Pelican beers, Citricumulus is born at the beach by a team of award-winning craft beer makers known for brewing styles of beer that they themselves love to drink. Cheers!