Pelican Brewing To Release Captain of the Coast Wee Heavy Ale
|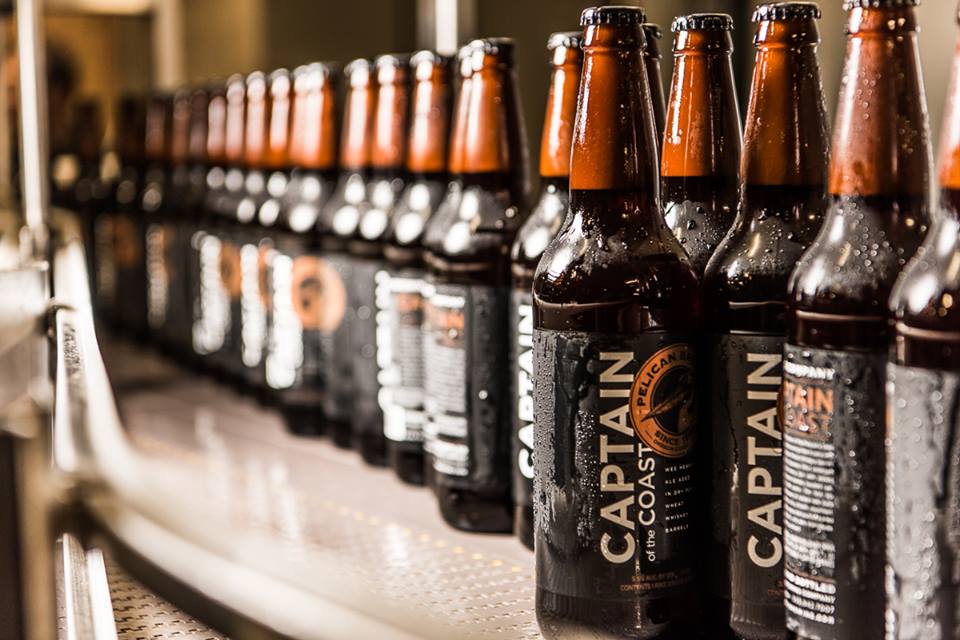 The marriage of beer and whiskey returns from Pelican Brewing with Captain of the Coast Wee Heavy Ale. This Wee Heavy Ale is aged in Dry Fly Wheat Whiskey barrels from Dry Fly Distilling of Spokane, Washington. Earlier this year Captain of the Coast was awarded the Best Specialty Beer at the 2018 Australian International Beer Awards.
Captain of the Coast will be available to pre-order online prior to its release this weekend. Then the barrel-aged beer will be available for pickup beginning Saturday, Augusts 25, 2018 at all three Pelican Brewing locations in Pacific City, Cannon Beach and Tillamook. Captain of the Coast will arrive at specialty beer stores the week of August 27th. The beer can also be ordered directly to your door based on the state that you live in. To inquire about this option email Zack@PelicanBrewing.com to be added to a waiting list for shipping as supplies are limited.
Here are additional details from Pelican Brewing's press release…
For this commanding version of MacPelican's Wee Heavy Pelican took its award winning Wee Heavy and laid it down in Washington Wheat Whiskey barrels from Dry Fly Distilling in Spokane. What emerged was recognizably Wee Heavy, but with added notes of chocolate covered cherries, toasted oak, spice and vanilla in the aroma. The first sip produces flavors reminiscent of malted milk balls and crème brûlée with a silky-smooth mouthfeel. Continue on the voyage and you'll find dried apricots, sherry-like flavors, and dark marmalade.
The Captain welcomes you aboard to sample his recipe that combines Golden Promise malt, light and dark crystal malts, flaked barley, Willamette hops, Magnum hops, pure local water, and pure ale yeast:
ABV: 9.5%  |  IBU: 25  |  PLATO: 22º
"We have had a blast creating this series of beers that take on the flavor of aged wood barrels and the character of their previous tenants—last year's release of Captain sold out so quickly that we vowed to make a bigger batch this year in hopes of sharing with more of our barrel-aged beer fans," said Darron Welch, founding master brewer at Pelican Brewing Company.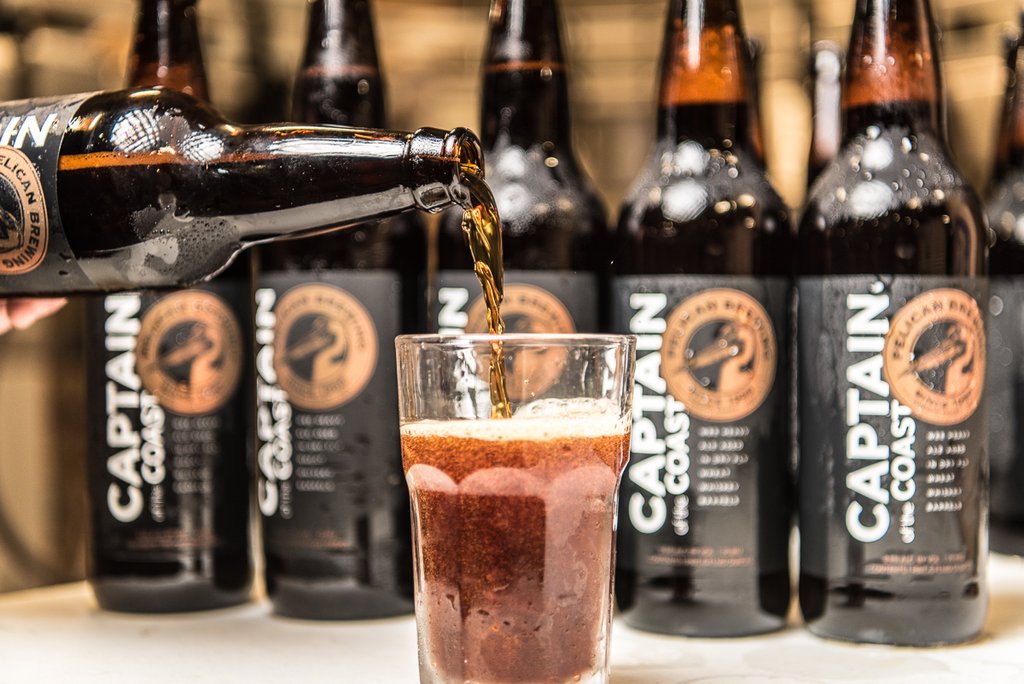 Welch continues to be one of the most decorated brewers in the Pacific Northwest, earning well over 450 medals including several Gold Medals this year alone at the World Beer Cup, Australian International Beer Awards and North American Beer Awards.
With a nod to the popularity of Pelican's original barrel-aged masterpiece Mother of All Storms, English-style Barleywine aged in Bourbon Barrels, the brewery continues its vision for creating recipes that combine beer, spirits and barrel flavors. Fellow fanatics of Pelican's barrel-aged series have more tasty collectables ahead with quarterly releases of Captain, Queen of Hearts, Father of all Tsunamis and the annual return of 'Mother' this fall.
Like all Pelican beers, Captain of the Coast is born at the beach by a team of award-winning craft beer makers known for brewing styles of beer that they themselves love to drink. Cheers!
For a list of all of Pelican's award-winning beer, click here.