pFriem Family Brewers Announces Its 2019 Packaged Beer Release Calendar
|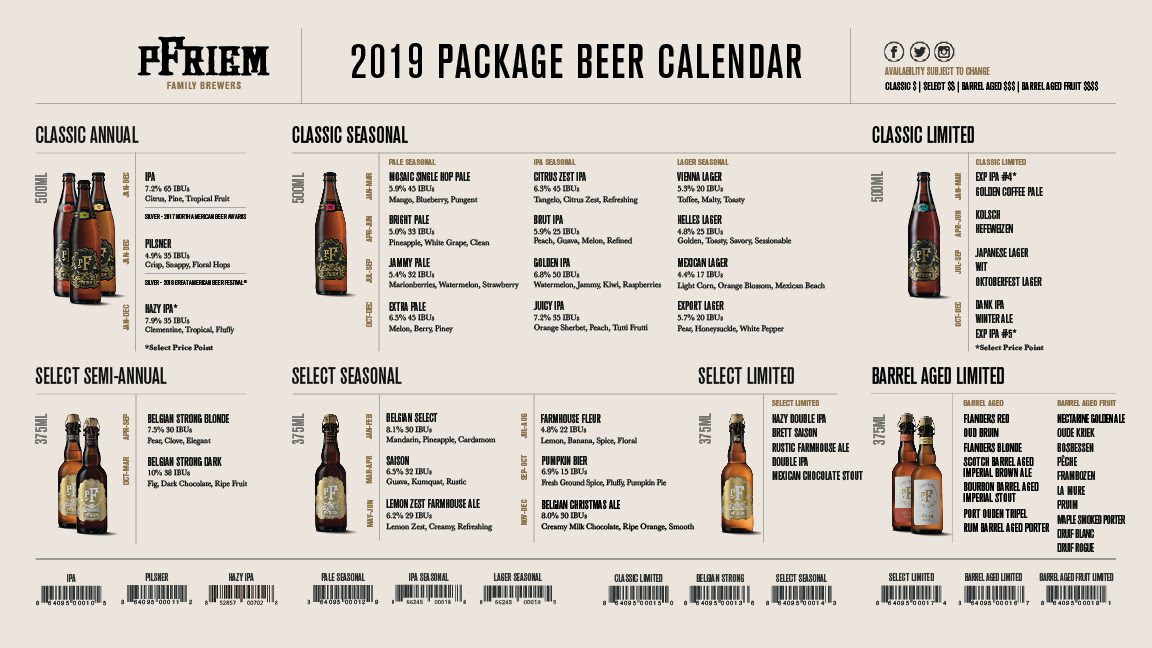 The future at pFriem Family Brewers looks pretty strong as the 2018 Mid-Size Brewing Company of the Year has announced its 2019 Packaged Beer Release Calendar.
This calendar will also be supplemented by various draft only offerings throughout the year and begins this month with its next batch of quarterly releases. Be on the lookout for Citrus IPA, Vienna Lager, Mosaic Pale Ale, Belgian Select, Comet Singe Hop Pale, Kellerbier (Wayfinder Beer Collaboration), and Traditional Saison. Plus, its Triple IPA will return but will only be available at its tasting room in Hood River.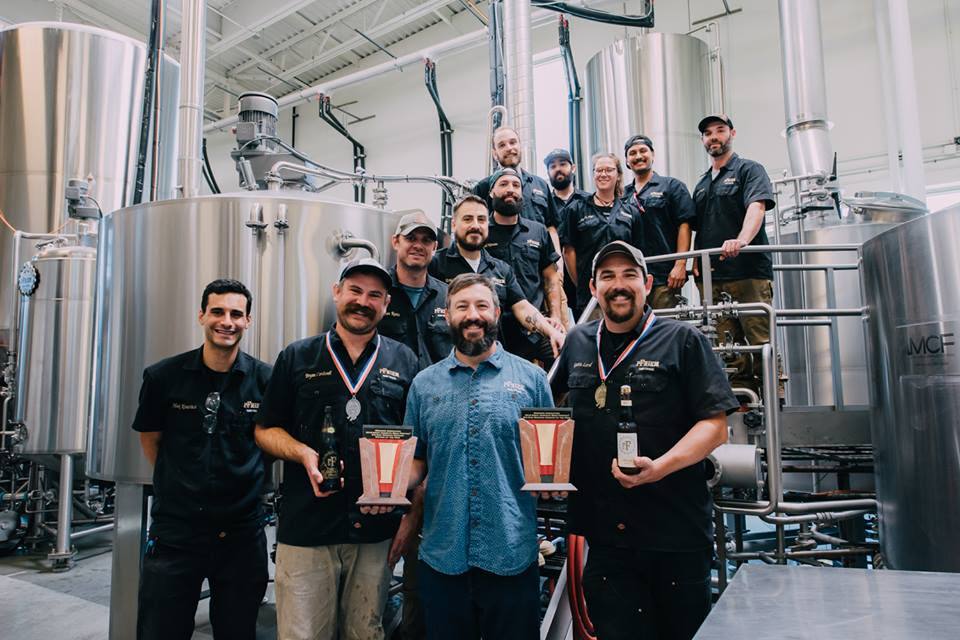 Also, this winter pFriem will be taking its Celebration of Flanders out on the road throughout Oregon and Washington. Its team will be showcasing its Flanders inspired program at the following locations.
OREGON'S CELEBRATION OF FLANDERS:
1/19 | West Coast Drinkery, Portland
1/23 | Bridge and Tunnel, Astoria
1/30 | Broken Top Bottle Shop, Bend
2/7 | Hoplandia, Portland
2/7 | Publichouse, Springfield
2/21 | The Hoppy Brewer, Gresham
3/1 | Gils, Ashland
3/7 | Great Pacific, Pendleton
3/14 | Saraveza Flanders Beer Dinner, Portland
3/22 | Social Goods, Newberg
Les Caves, Corvallis |  (date coming soon)
WASHINGTON'S CELEBRATION OF FLANDERS:
1/17 | Final Draft, Vancouver
1/23 | Special Brews, Lynwood
3/13 | Pourhouse, Port Townsend
3/20 | Northwest Beerwerks, Olympia
3/21 | Bottleworks, Seattle
3/22 | Overflow Taps, Bellingham
3/27 | The Lantern Taphouse, Spokane
On January 17, 2019, Brewvana will be hosting its next bus trip to pFriem in Hood River. This special behind the scenes tour will take you from Loyal Legion in Portland directly to pFriem for an evening at pFriem. Tickets are $59.00 per person and can be purchased here.