Pike Brewing Co. 2020 Beer Release Calendar
|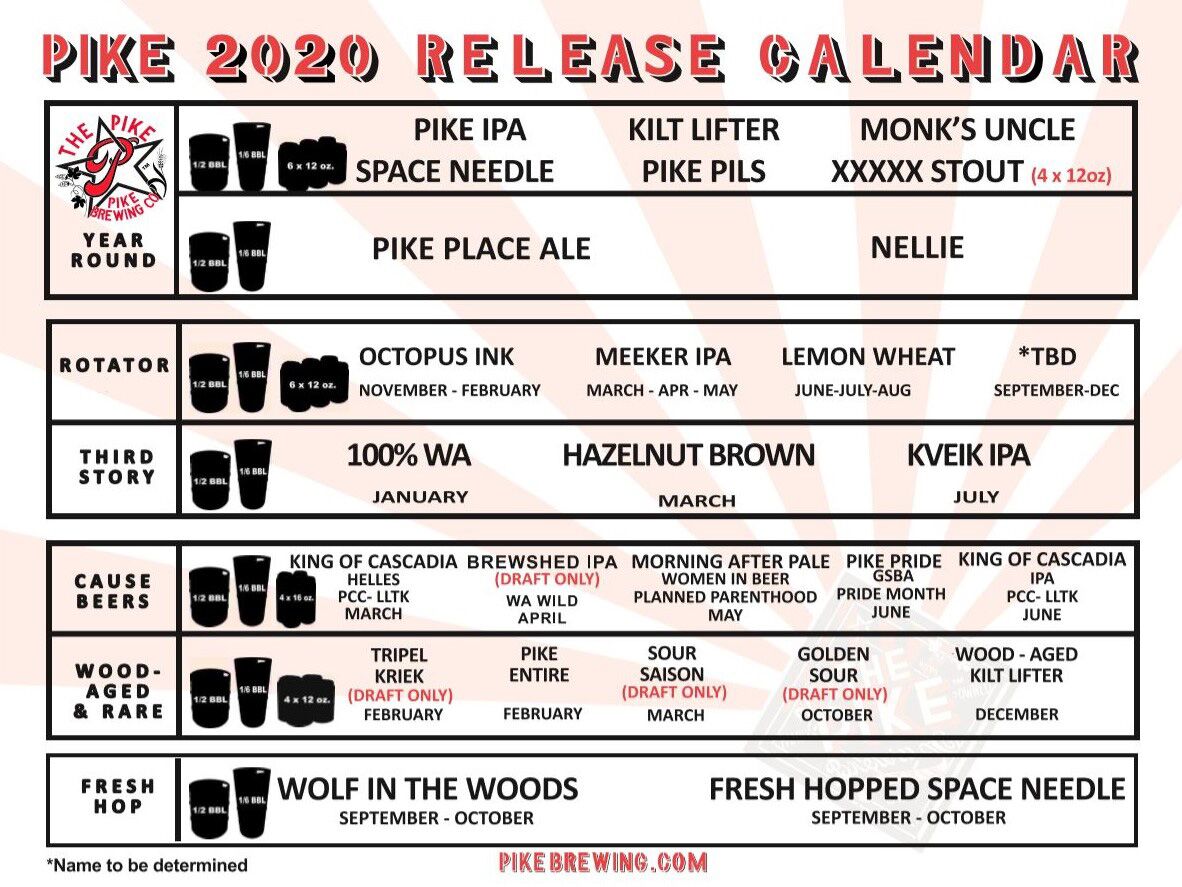 As Pike Brewing Co. enters its 31st year, the Seattle based brewer has announced its 2020 Beer Release Calendar. This coming year will see eight year-round offerings complimented by five series of seasonal release beers.
Available all yearlong from Pike Brewing will be Pike IPA, Space Needle IPA, Kilt Lifter, Pike Pils, Monk's Uncle, and XXXXX Stout. The five series that will be part of the brewery's offerings include Rotator, Third Story, Cause Beers, Wood-Aged & Rare, and Fresh Hop.
Pike Brewing's Rotator series kicks off with a beer that was released this past November, Pike Octopus Ink. This fan favorite Black IPA is brewed with dark malt but showcases its use of Chinook, Centennial, Citra, and Simcoe hops. Octopus Ink is then dry-hopped with Citra, Amarillo, and Simcoe. This ensures the citrus and piney hops character shines through its smooth and round stout-like base. Octopus Ink is now available on draft and in 12-ounce 6-packs throughout Washington.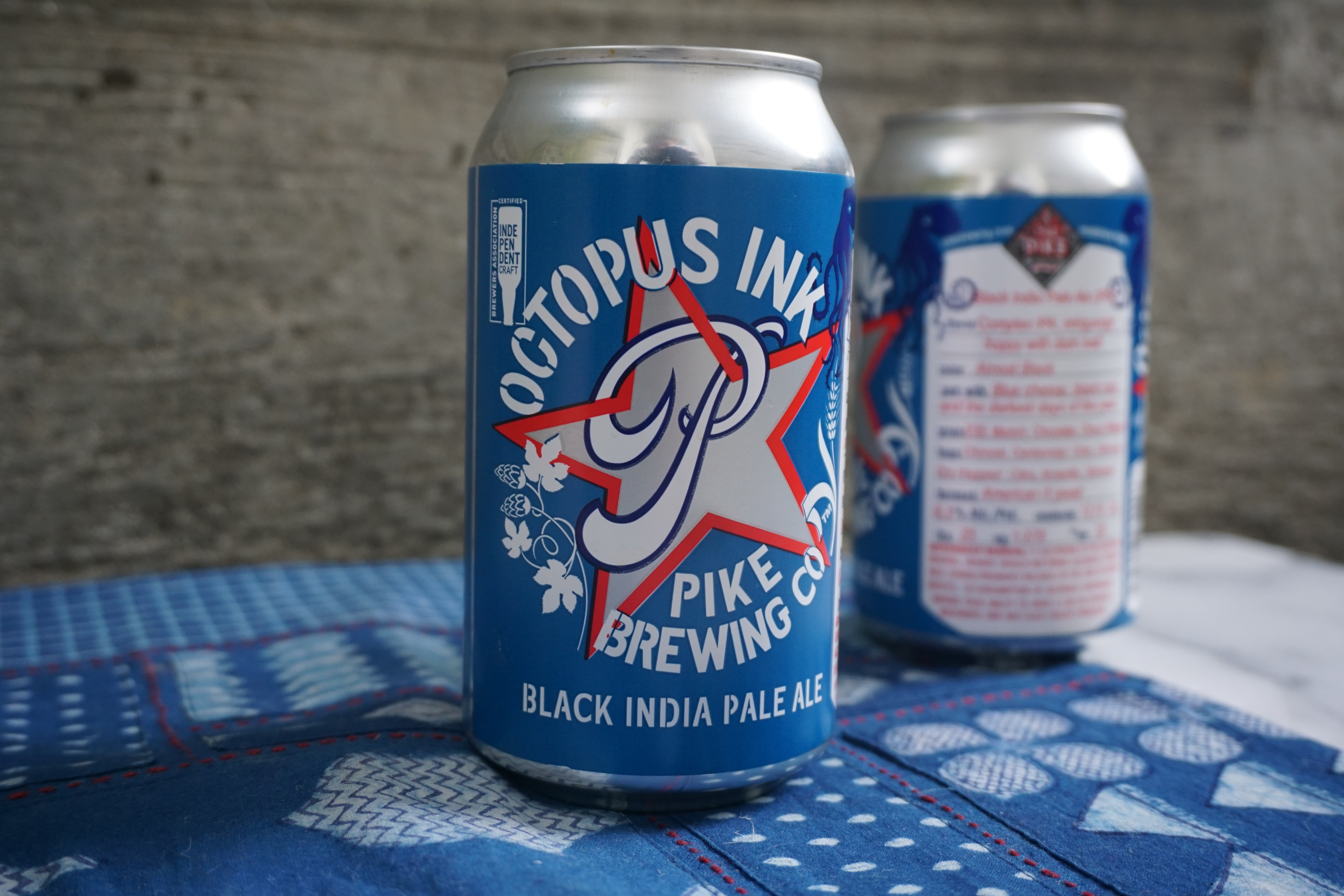 The next release in the Rotator series will be Meeker IPA, a beer that's named to honor The Hop King of the World, beer pioneer Ezra Meeker. This IPA is "meeker" than average at a quaffable 5.2%. Absolutely bursting with Cashmere hops, Meeker IPA celebrates the past, present, and future contributions of Washington's beer innovators. Look for Meeker IPA on draft and in 12oz cans beginning in March 2020.
When it comes to Pike Brewing's Wood-Aged & Rare series, a few fan favorites will be part of the brewery's 2020 releases. Look for the return of Pike Tripel Kriek, Pike Entire, and Pike Wood-Aged Kilt alongside two sour releases of Pike Sour Saison and Pike Golden Sour. These two beers will also be base beers for a few barrel-aged and fruited variations.
Supporting local charities has been a priority during its 30+ year history. Pike Brewing's Cause Beer series will return and expand in 2020. In 2019, Pike Morning After Pale (supporting Planned Parenthood of the Great Northwest and Hawaiian Islands) and Pike Pride (supporting the GSBA Scholarship Fund) were packaged in 12oz cans for the first time. This year, these beers will be making their 16oz debut along with PCC-exclusive Pike King of Cascadia series supporting Long Live the Kings. In addition, look out for year-round Pike Place Ale supporting the Pike Place Market Foundation and Pike Brewshed IPA supporting Washington Wild landing in April 2020.