Pike Brewing Releases Pike Pride & Out of Office IPA
|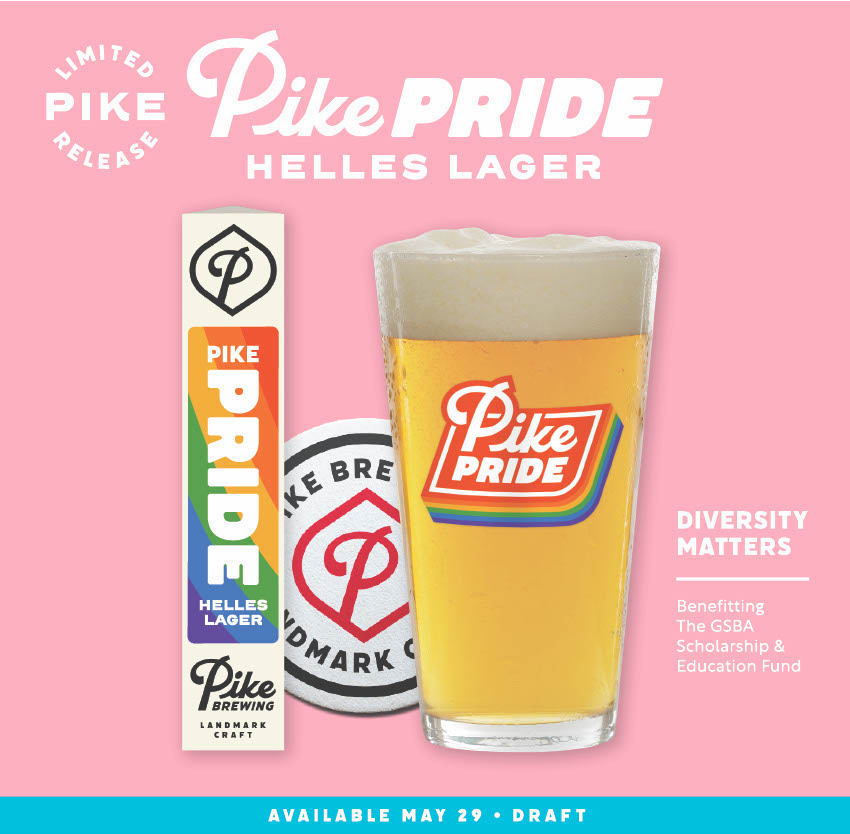 Seattle's Pike Brewing returns with its Pike Pride in time for Pride Month. However, for 2023 Pike Brewing has changed the beer style to go less hoppy with the release of Pike Pride Helles Lager. Joining this new Lager this month is the release of Out of Office IPA.
Pike Brewing is excited to continue the brewery's proud tradition of brewing a Pride beer. This year Pike Brewing will be donating a portion of proceeds to benefit The GSBA Scholarship & Education Fund. GSBA is a unique business chamber, in that in addition to promoting business, it advocates for equality and diversity in the workforce, continuing its commitment to combine business development, leadership and social action to expand economic opportunities for the LGBTQ+ community and those who support equality for all.
Pike Pride Helles Lager is described as being golden and bright in appearance with a rounded malt forward flavor and slight floral hop aroma. With a low bitterness and a lingering dryness, this lager sits at 4.5% ABV and 16 IBUs.
The brewery will be donating a portion of the proceeds from all beer sales to the scholarship fund, and during Pride Weekend, it will be donating $1 from each pint sold at the brewery's three locations – Pike Pub, Pike Fish Bar, Pike Taproom Ballard.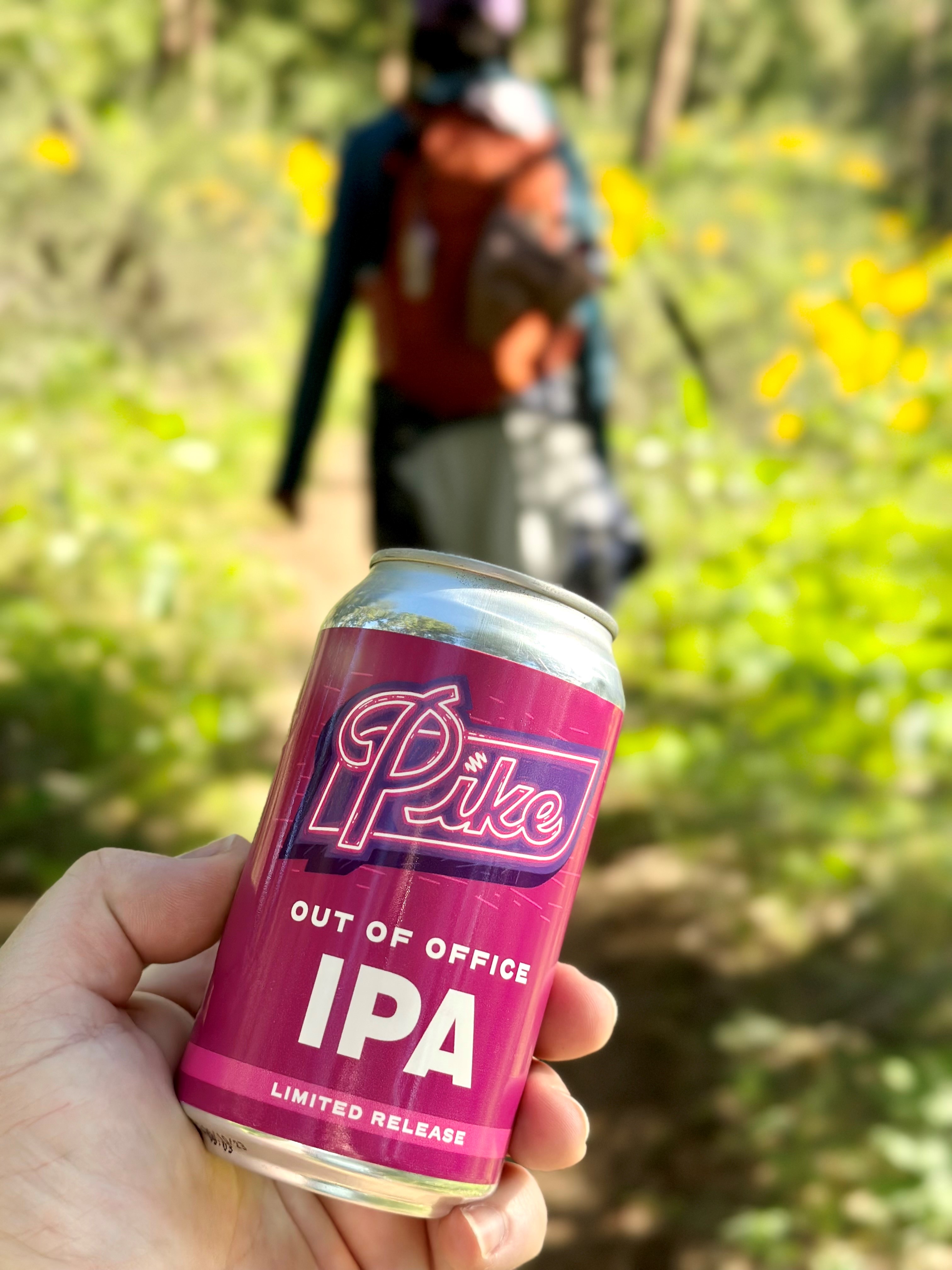 Joining Pike Pride Helles Lager this month is the brewery's new summer seasonal, Out of Office IPA. Not to be confused with Out of Office Pilsner from 10 Barrel Brewing, this new release is an IPA brewed just for the warm summer weather.
Out of Office IPA is described as a refreshing beer is light bodied with notes of candied citrus peels, lightly toasted brioche, summer blooms, in addition to slight dank and pine bottom notes. The brew team, led by Leslie Shore, used Strata, Bravo, HBC 586, ADHA 218 hops, and puffed Jasmine Rice to create this delicious brew! Out of Office IPA sits at 6.25% ABV and 30 IBUs.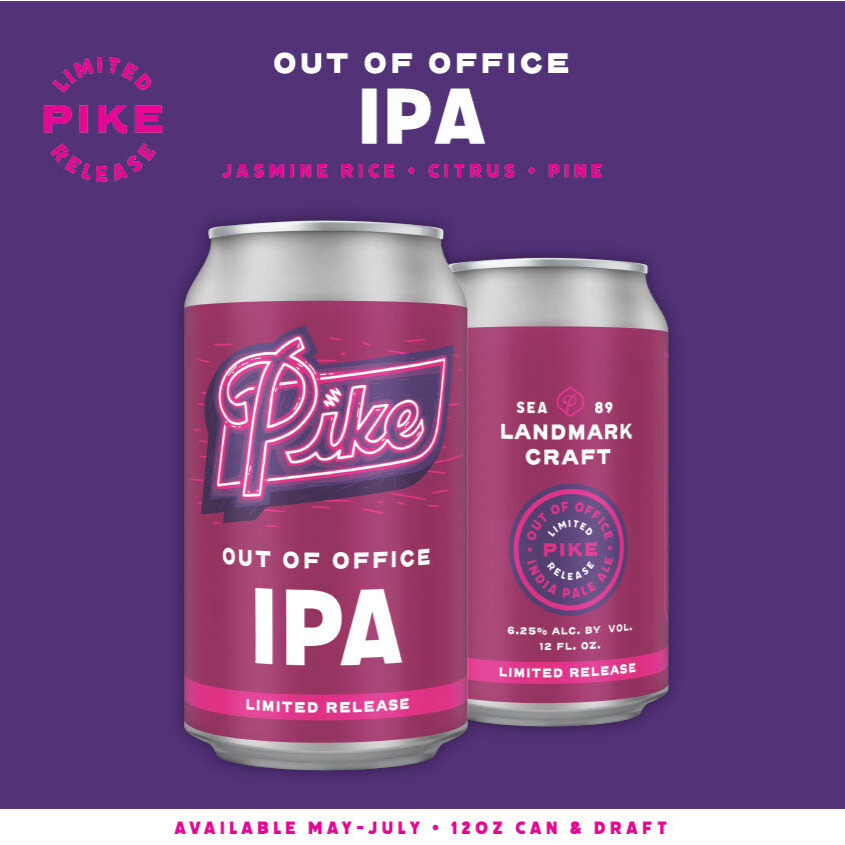 Both Pike Pride Helles Lager and Out of Office IPA are available at all three Pike Brewing locations and select bars and pubs in the Puget Sound. Out of Office IPA is also available in 6-pack, 12oz cans.