Pre-Order 2022 3-Way IPA from Fort George Brewery with Ravenna Brewing & Alvarado Street
|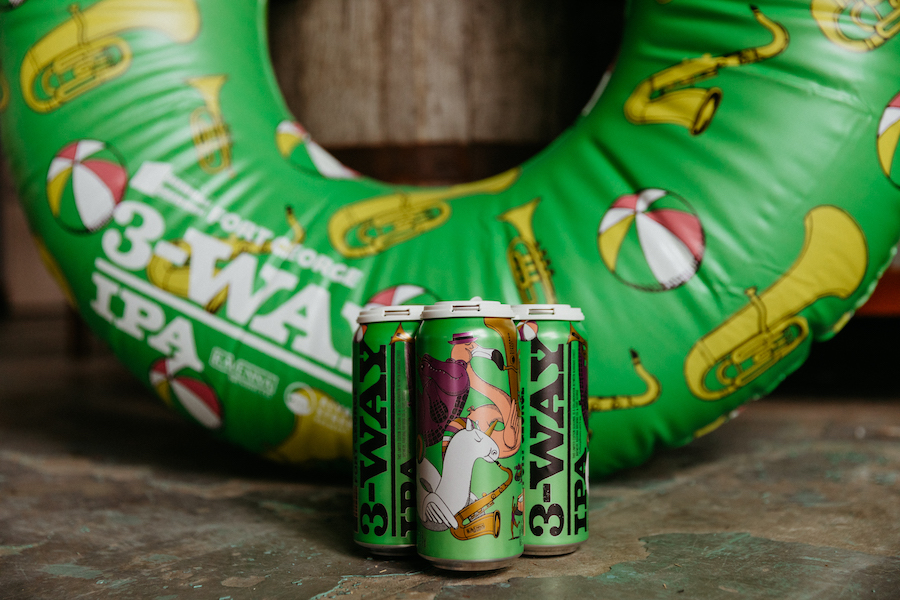 One of the Pacific Northwest's most popular summer beer releases now has an official release date. Yes, the 2022 edition of 3-Way IPA will begin shipping on May 24th. For this year's 3-Way IPA, Fort George Brewery enlisted two stars of the West Coast craft beer industry: Ravenna Brewing from Seattle, Washington and Alvarado Street in Salinas, California.
Over the past few months, Fort George Brewery has released numerous beta batches of this year's 3-Way IPA to let the fans help choose which one will end up being brewed for the official release. We sampled a few of them and preferred the West Coast Style IPA over the Hazy IPA and the West Coast is the style that prevailed for 2022.
3-Way IPA will be officially released at Fort George's sold-out Lupulin Ecstasy Fest on May 21st, but will begin shipping on May 24th as pre-orders for 24 packs of 16oz cans are now live. According to Fort George, 2022 3-Way IPA is an explosion of fruity juice flavors, with all the bright clarity of a West Coast IPA and a rich, smooth texture, it retains a perfect, creamy white head through all the sips.
The following day, Ravenna Brewing will host the Seattle 3-Way IPA Release Party on Sunday, May 22nd beginning at Noon. There will be multiple food trucks, DJ and plenty of shenanigans. Catch both Fort George and Alvarado Street in the house along with a few other 3-Way IPA alums!
Then the Portland Seattle 3-Way IPA Release Party will take place on Monday, May 23rd at John's Marketplace at 3560 SE Powell Blvd beginning at 11:00am with a Draft Party from 5:00-8:00pm. Look for beers from all three breweries and other fun activities!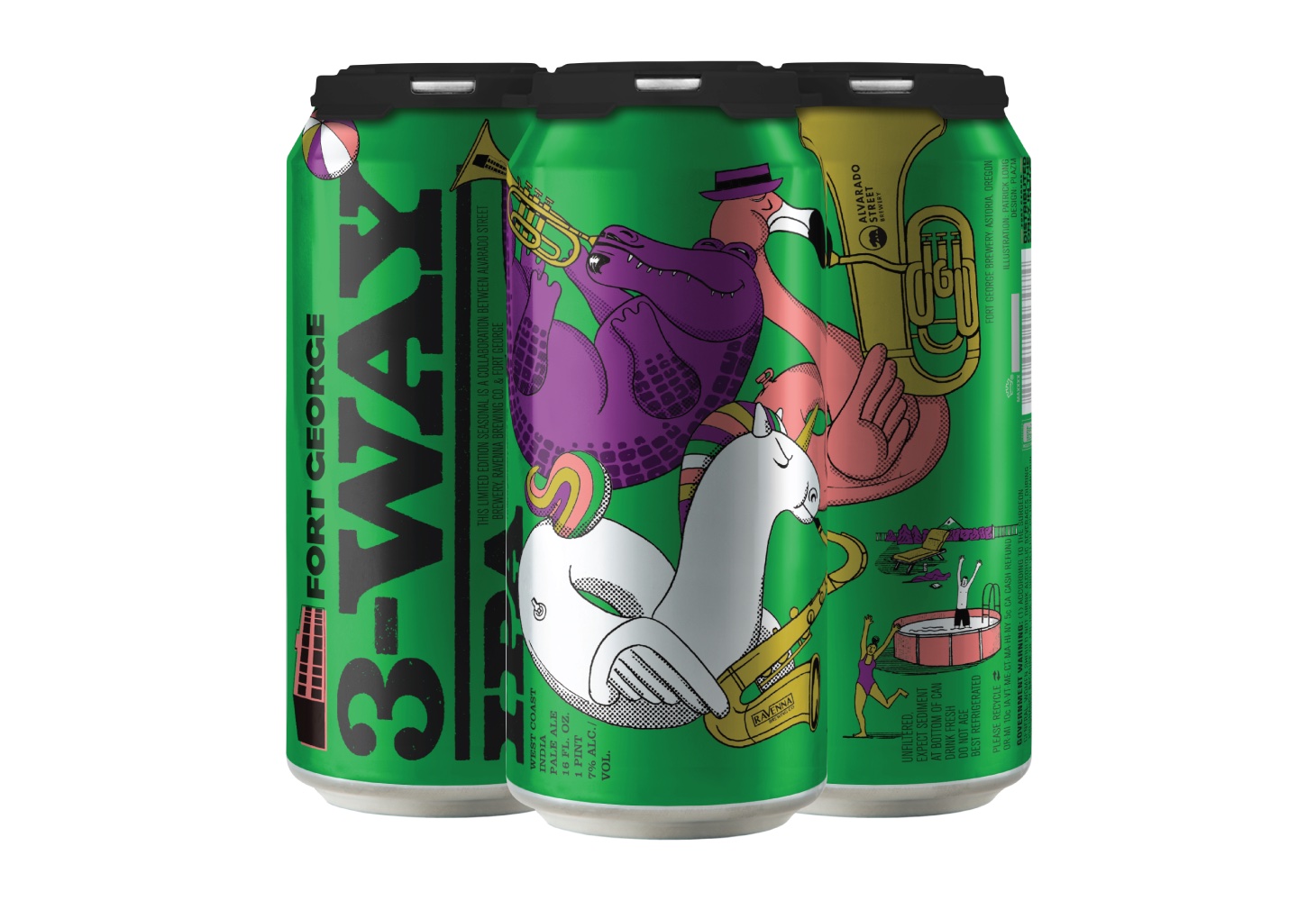 2022 3-Way IPA Stats:
Hops: Nelson Sauvin, Strata, Strata Goo (custom Full Spectrum Extract by Oast House Oils), Mosaic, Chinook, and Simcoe
Malt: Pilsner, 2-Row, Linc Cashup Wheat, Admiral "It's the Chit" Malt
ABV: 7%
Cases of 3-Way IPA can be pre-ordered and shipped anywhere in Oregon and Washington at $84 per case. Plus, Fort George is also offering ups some nice 3-Way IPA merch that includes a t-shirt, pool ring and buttons. All 3-Way IPA merch that fits inside a case of beer ships free with said case of beer.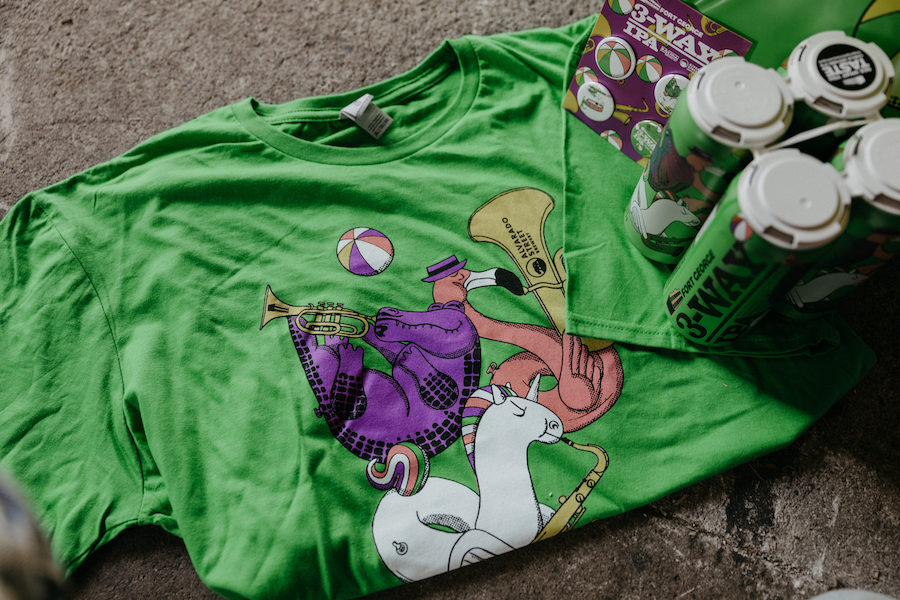 To purchase a case of 3-Way IPA, visit: https://fortgeorgebrewery.com/shop/.