Public Coast Brewing Co. Releases Hazy Grapefruit Mosaic IPA
|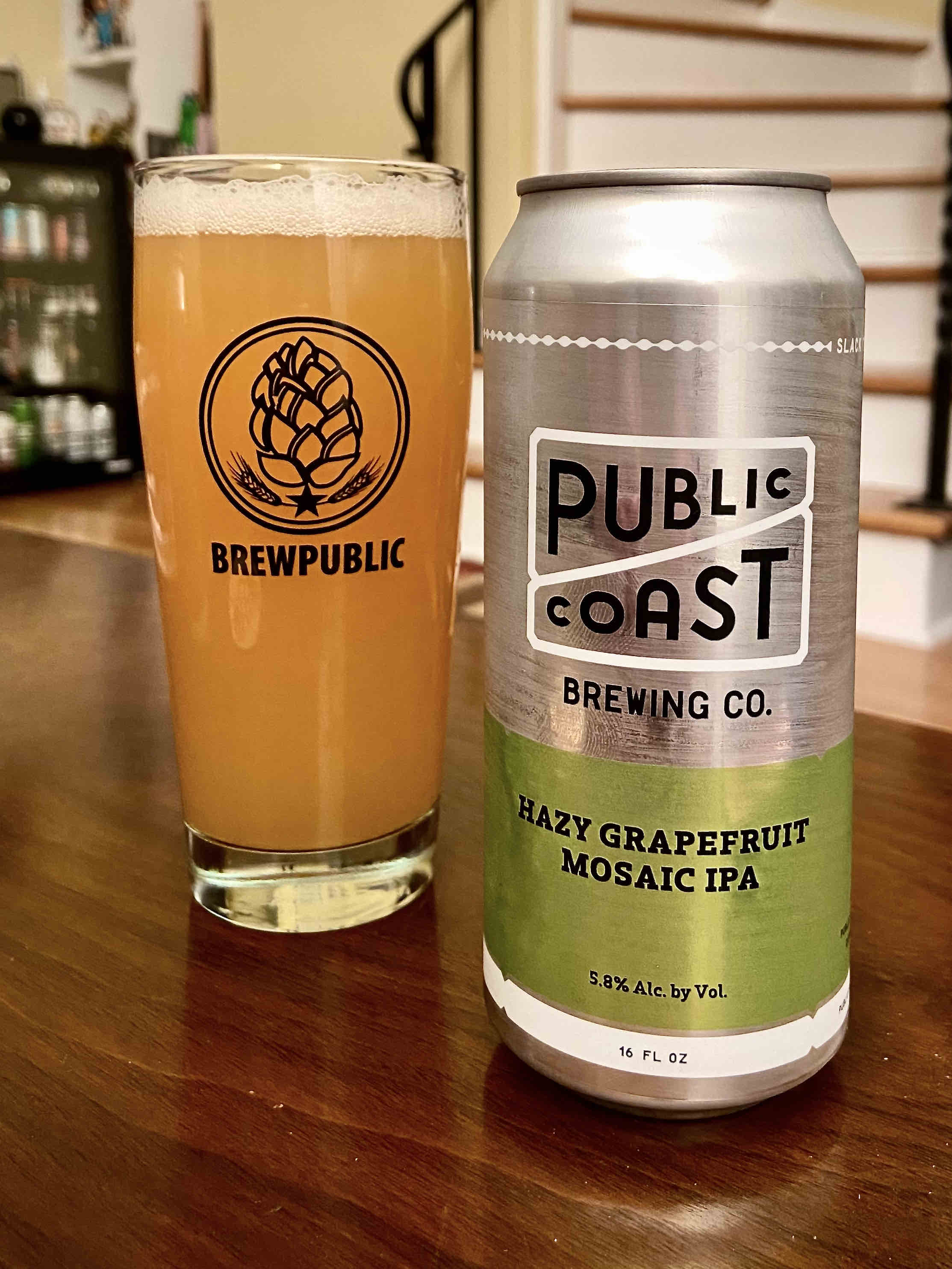 Mosaic hops continue to be all of the rage these days. The latest beer to put these Mosaic hops in the spotlight is Public Coast Brewing Co. with its Hazy Grapefruit Mosaic IPA, the first release the brewery's new Slack Tide IPA Series.
Hazy Grapefruit Mosaic IPA is a slightly different Hazy IPA as it also combines 160 lbs. of grapefruit puree to make for a wining addition to this pleasant IPA that sits at 5.8% ABV​. But it's not just Mosaic in the hop bill as Public Coast also uses Mandarina and Belma Hops for a clean hop-forward taste. Overall, this is one of the more enjoyable Hazy IPAs as it brings forth plenty of tropical fruit aromas and flavors that's well-balanced with just the right amount of mouthfeel.
In the hour on either side of high or low tide, the water barely moves. It's known as Slack Tide. The safest time for swimming. We think of it as a time to do nothing. Close your eyes, catch your breath, relax, and enjoy this small-batch experimental IPA series; each one is as unique as the tide. – Public Coast Brewing Co.
With the release of Hazy Grapefruit Mosaic IPA, this beer marks the inaugural beer in the brewery's new Slack Tide IPA Series. This series will eventually see the release of nearly every IPA style, from West Coast, Sessionable, Hazy, and Imperial.