Pyramid Brewing Releases Curve Ball Summer Blonde Ale In Time For the 2019 Baseball Season
|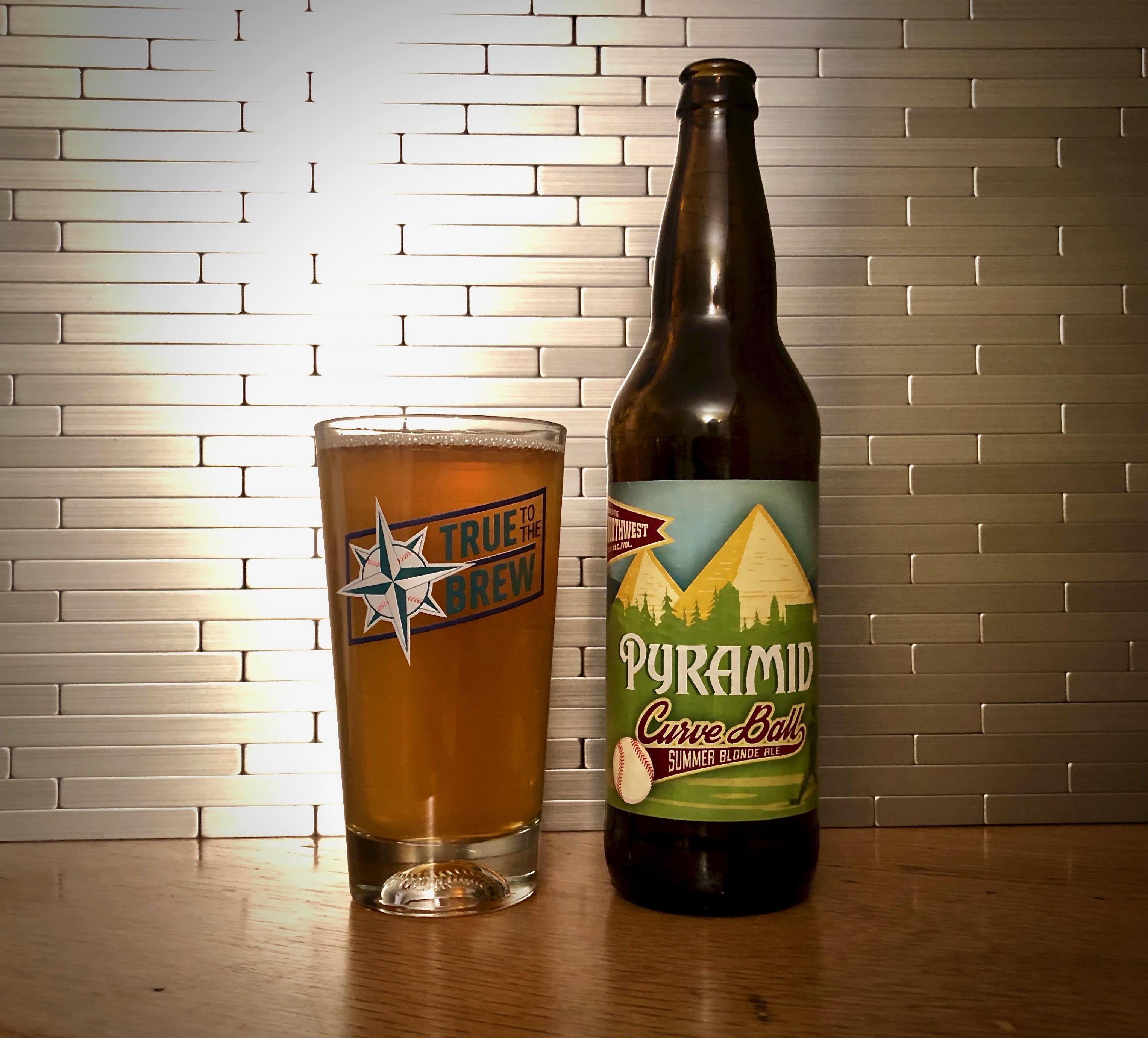 As we enter the 2019 baseball season, across the street from the newly named T-Mobile Park in Seattle sits Pyramid Brewing. The legendary Seattle based brewery has ushered in the 2019 baseball season with the return of Curve Ball Summer Blonde Ale, its summer seasonal beer.

At one time Curve Ball was labeled as a Kölsch style ale but at some point the brewery has changed its name to now become a blonde ale. It was a beer we enjoyed at the Portland Brewing Taproom during the spring and summer prior to the taproom's closure last year.
Curve Ball Summer Blonde Ale pours a bright golden color with an easy drinking, crisp flavor profile. Its use of Malted Wheat, and 2-Row Pale Barley malts are combined with Vanguard and Perle Hops to make a beer that'll be enjoyable in the warmer days that await us. Curve Ball comes to plate at 5% ABV and 18 IBUs.
"Curve Ball is the perfect for backyard patio BBQ, long nights around the fire, or in the grandstands rooting on your team," said Ryan Pappe, Head Brewer, Pyramid Brewing Co. in a statement. "This beer was crafted with baseball in mind. Curve Ball is great for sipping from the top of the first to the bottom of the last inning. We are happy to craft more of this beer for our loyal customers and for anyone seeking a seasonal ale made for the long summer nights."
Look for Curve Ball from Pyramid Brewing now through July 2019 on draft and in 12 oz and 22 oz bottles across the brewery's distribution footprint.