Rainier Beer Expands its Lineup with Rainier Summit – Light Beer
|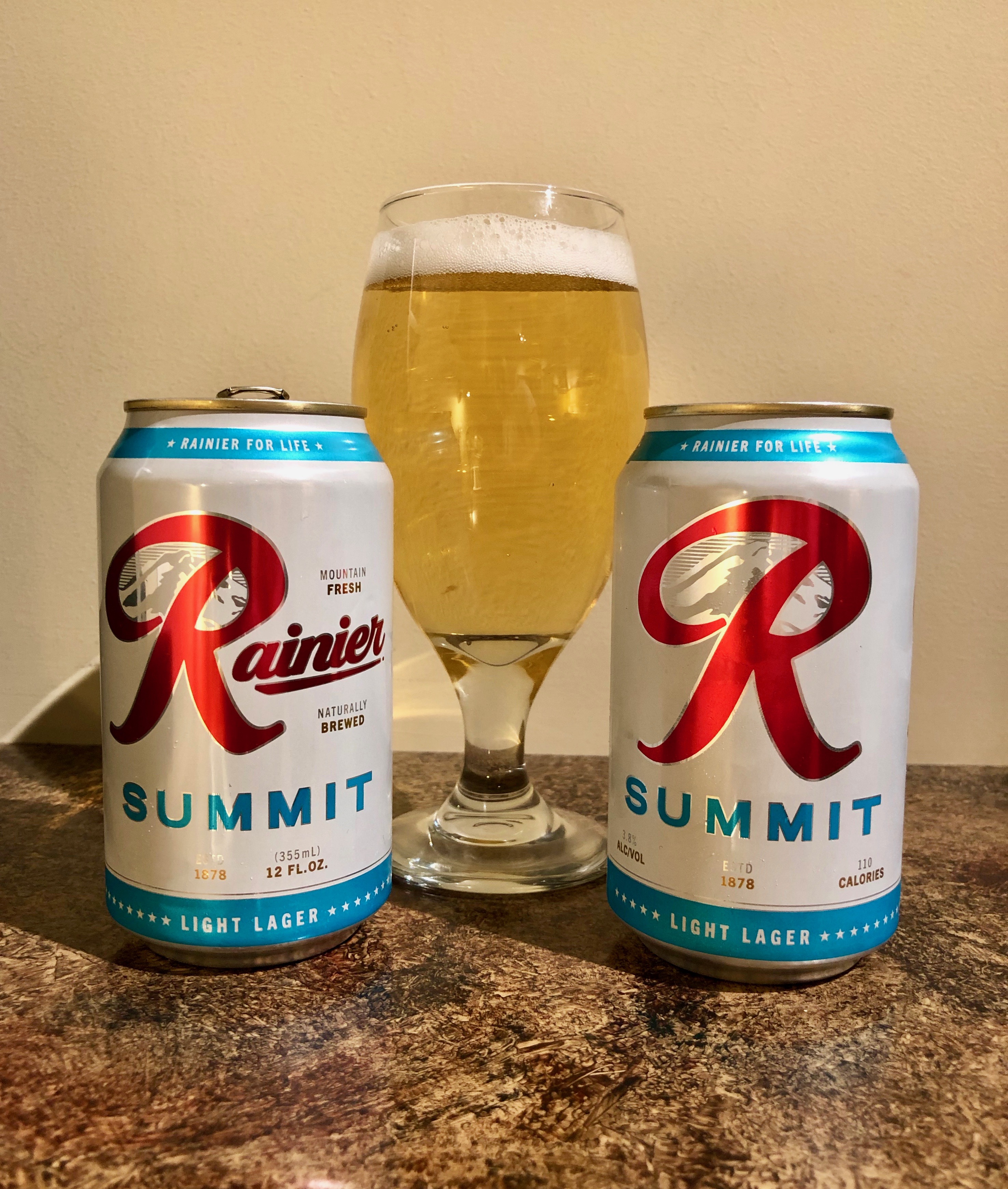 When out shopping for beer there's more and more availability of lighter calorie beers on the store shelves. One brewery that is returning into the light beer category is Rainier Beer, the long-established Pacific Northwest brewer, has recently released Rainier Summit – Light Lager.
With roots dating back to 1878 in Seattle, Rainier Beer has been brewing a wide array of styles of beer through the years. Most recently the brewery that's owned by Pabst Brewing has expanded with some varieties such as last year's Rainier Radler and Rainier PCT Session IPA.
Currently arriving into the marketplace throughout the Pacific Northwest is the new Rainier Summit. Packaged in 12oz and 16oz cans, Rainier Summit is an American Style Light Lager that offers a bit more mouthfeel and character than that of standard domestic lagers. Is this beer mind blowing? No, but it's a perfect beer for many outdoor activities or chasing a shot of whiskey where a lighter beer is the perfect option. At only 3.8% ABV and 110 calories, Rainier Summit is a decent offering.
"Today, people around the Pacific Northwest are living increasingly busy lives, and they want to get outdoors more often to stay in shape and enjoy the beauty of our region," said Michael Scott, Rainier Brand Manager, in a statement. "Rainier has always championed the outdoor lifestyle, and with the growing pressures of the modern PNW, we wanted to create a lighter beer to enjoy when kicking back and having fun outdoors. At 3.8% ABV and only 110 Calories, Rainier Summit is that beer."
To commemorate the launch of Rainier Summit, the iconic Rainier "R" sign on the rooftop of the Old Rainier Brewery in Seattle has turned Summit blue to honor this new beer.