Redhook Brewery Offers its Big Ballard Imperial IPA in 3 Can Sizes
|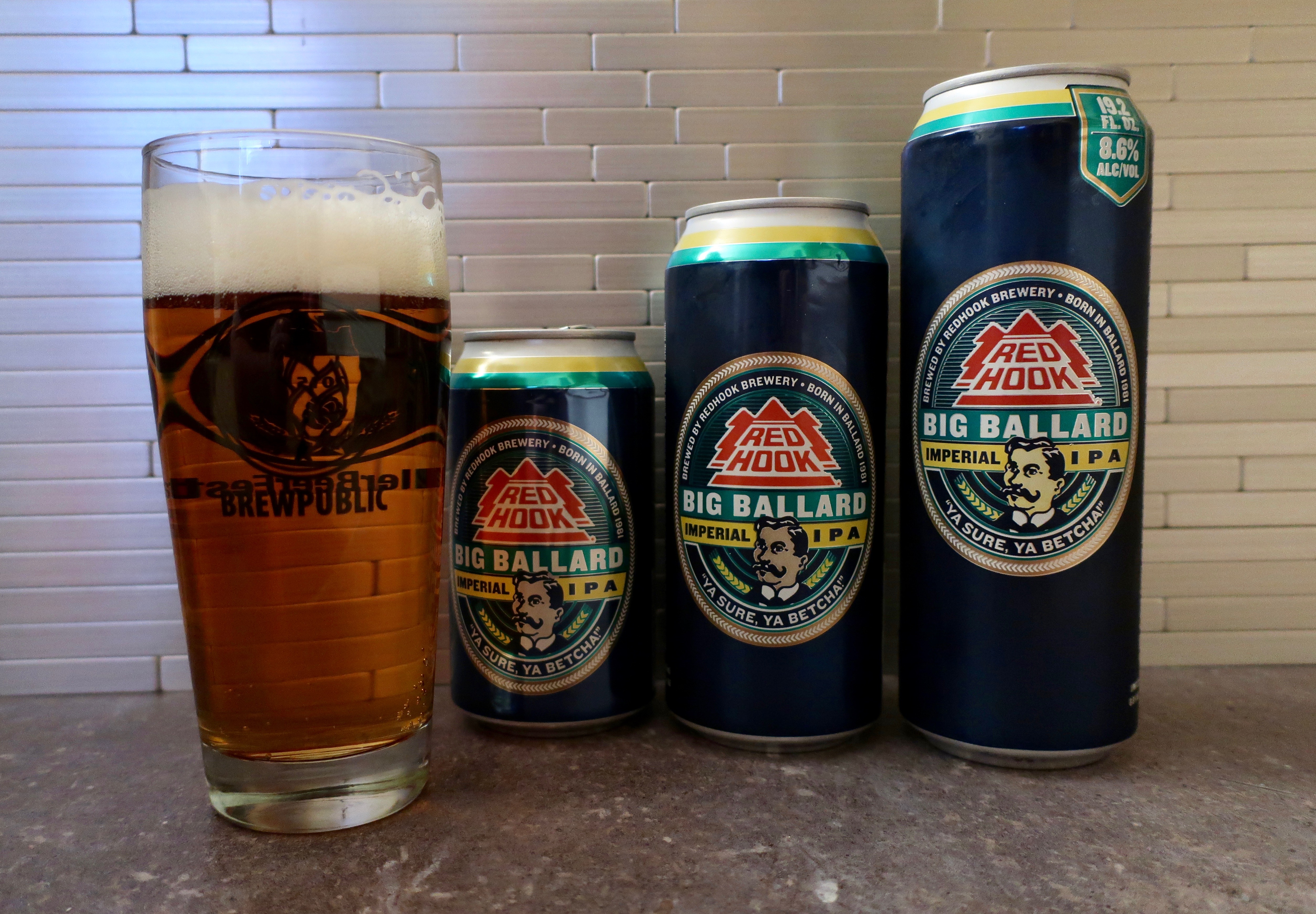 Redhook Brewery has recently added a new package size of 19.2-ounce cans for its Big Ballard Imperial IPA. This new stovepipe can has joined the previously available 12-ounce and 16-ounce cans along with 12-ounce and 22-ounce bottles.
The name for Big Ballard Imperial IPA pays tribute to the brewery's original location in Seattle's Ballard neighborhood. Big Ballard IIPA offers a bold assertive hop character, light amber hue and crisp finish with a lingering hop character.
Big Ballard Imperial IPA Stats:
Malt: Pale, Munich, Carmel 40
Hops: Alchemy, Chinook, Cascade, HBC-431, Centennial, Mosaic, Eureka
ABV: 8.6%
IBU: 70
Aroma: Citrus, Fresh Cut Grass, Tropical Fruit
Flavor: Citrus, Fresh Cut Grass, Carmel Notes, Big Bitterness
Finish: Bitter, Dry, Lingering Hop Presence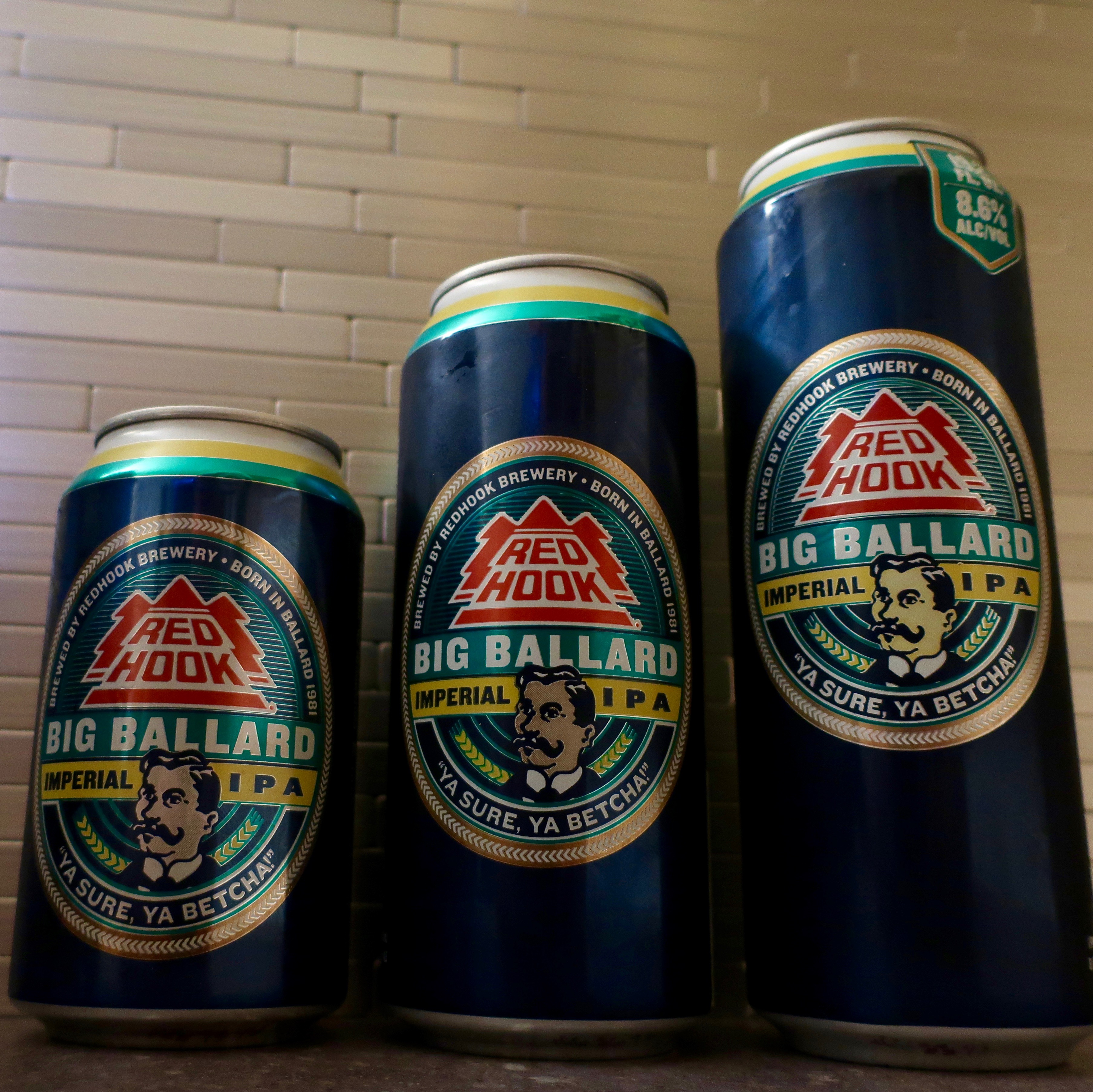 Big Ballard IIPA is available year-round in 12 oz. bottles/6 packs, 22 oz. bottles, 16 oz. cans, 16 oz. cans/4 packs, and 12 oz. cans/18 packs. The new 19.2-ounce can is priced competitively to gain traction at convenience stores.