Redhook Brewery Releases Atomic Robot Hazy IPA
|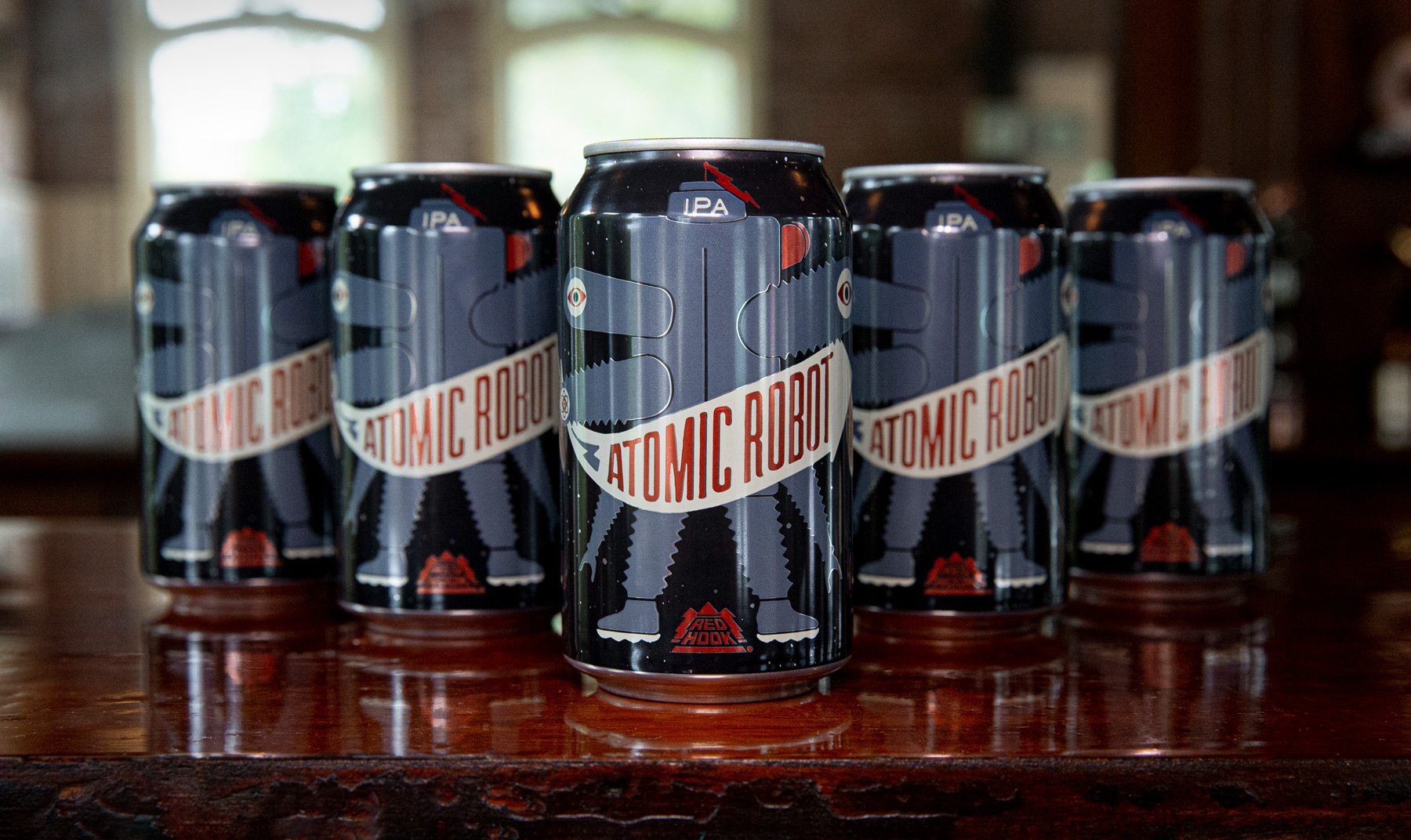 Conceived at the Redhook Brewlab in Seattle by Head Brewer, Nick Crandall, Atomic Robot Hazy IPA now sees wider distribution in both 12oz cans and on draft. Redhook Brewery has now launched this new sessionable, hazy IPA at 4.2% ABV that is full of juicy flavor throughout the Pacific Northwest.
"Drinking Atomic Robot is like getting punched in the taste buds by dozens of microscopic flavor robots—in a good way," said Crandall, in a statement. "Our guests at Brewlab have been loving all the juicy, hazy IPAs that we've been brewing, and we wanted to brew something that had those big tropical hop notes and a juicy mouthfeel but was a little lower alcohol content at 4.2%–I can drink a few of these and still hit the double 20 on the dart board."
As with Redhook's other more recent beer releases, it continues to create some great artwork for the beer labels. For Atomic Robot the brewery reached out to Jeff Kleinsmith, Sub Pop Records Creative Director. During his 25-year tenure at Sub Pop, Kleinsmith has had worked with such bands as Sleater-Kinney, Nirvana, Beach House and many more. Both the name and the design of Atomic Robot are a playful nod to Brewlab's motto: Beer is a science, sort of.
Atomic Robot Description:
Atomic Robot is a juicy, session IPA perfectly balanced with notes of lemon and mango and a crisp, clean finish. Ella, Galaxy and experimental hops give the beer its backbone, and London III yeast used provides a nice hint of bitterness on the palate.
Malts: Premium 2-Row, Flaked Oats, Carahell, Acidulated
Hops: HBC-431, Ella, Galaxy
Yeast: London III
ABV: 4.2%
IBU: 45
Look for Atomic Robot in cans and on draft throughout the Pacific Northwest. This is a limited release beer that will be available through December. To find Atomic Robot near you, visit Redhook's beer finder at http://www.Redhook.com/find-beer.