Reuben's Brews 10th Anniversary Beer Series: Stouter Limits
|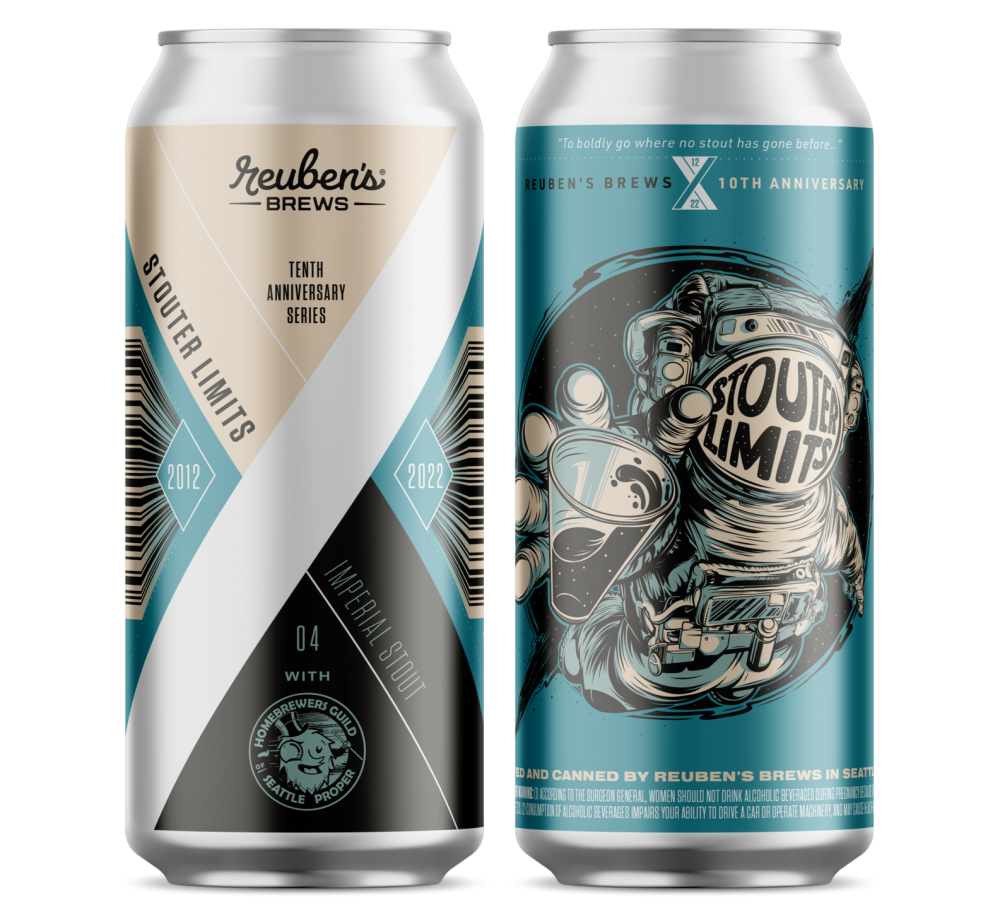 The Reuben's Brews 10th Anniversary Beer Series continues along and the latest collaboration beer, Stouter Limits. For the fourth beer in its Anniversary Beer Series, Reuben's reached out to the Homebrewers Guild of Seattle Proper to collaborate on this bold stout.
Reuben's Brews 10th Anniversary Stouter Limits will make its debut on Saturday, April 2nd.  With collaborating with the Homebrewers Guild of Seattle Proper, it brought back some history of how Reuben's Brews began. Co-founder of Reuben's Brews, Adam Robbings cut his teeth in this club as a number of Reuben's recipes date back to those heady days of old.
Stouter Limits is described as a massive 12.5% ABV imperial stout that required tons of malt to achieve its dark color, thick body, and full mouthfeel. In short, this is a rich beer that packs a wallop. On the nose, aromas of dark chocolate cherries, roast coffee, and licorice are joined by a suggestions of herbal, woody hops and chocolate banana bread, while on the palate, notes of smoky pepper, light toffee, and caramel chase bigger flavors of sweet and spicy chocolate. Then later this year, be on the lookout for a barrel-aged version of Stouter Limits.
The new anniversary beer, Stouter Limits will be available at the Reuben's Brews Taproom in both cans and draft. In attendance will be the Reuben's Brews team for a toast at 3:00pm. This new beer will also make it way through distribution but in very limited quantities, once it's gone, it's gone!