Reuben's Brews 2019 Beer Release Calendar
|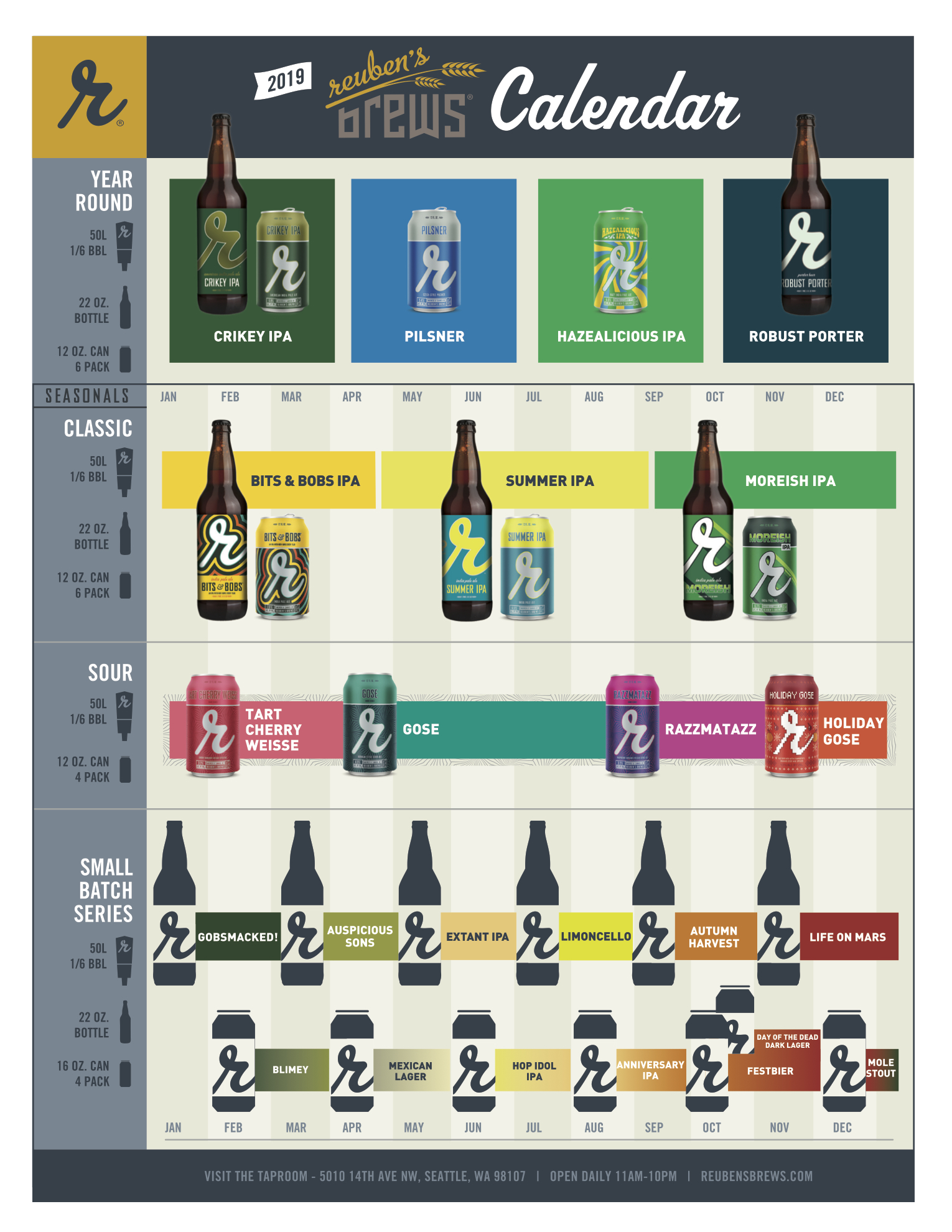 The latest brewery to announce its 2019 Beer Release Calendar is Seattle brewery Reuben's Brews. The brewery will continue with many of its core releases as it has this past year but will a few new offerings to the mix. And for those of you that love hazy IPAs, Reuben's will continue to keep these beers in the mix!
Reuben's will add Moreish to its seasonal IPA lineup in Fall 2019 in addition to the offerings from its Sour Series and Small Batch Series of beers.
A few of the newer beers entering its 2019 lineup are Hazealicious, the new hazy IPA that is currently available year-round in 6 packs and Moreish, a new entry in our seasonal IPA lineup, launching at the end of summer 2019.
Read More: Ring in 2019 at Bailey's Taproom with Reuben's Brews
When it comes to Reuben's Sour Series, it will release a few new beers including its Gose, Tart Cherry Weiss, Razzmatazz, and Holiday Gose that will all be available in cans.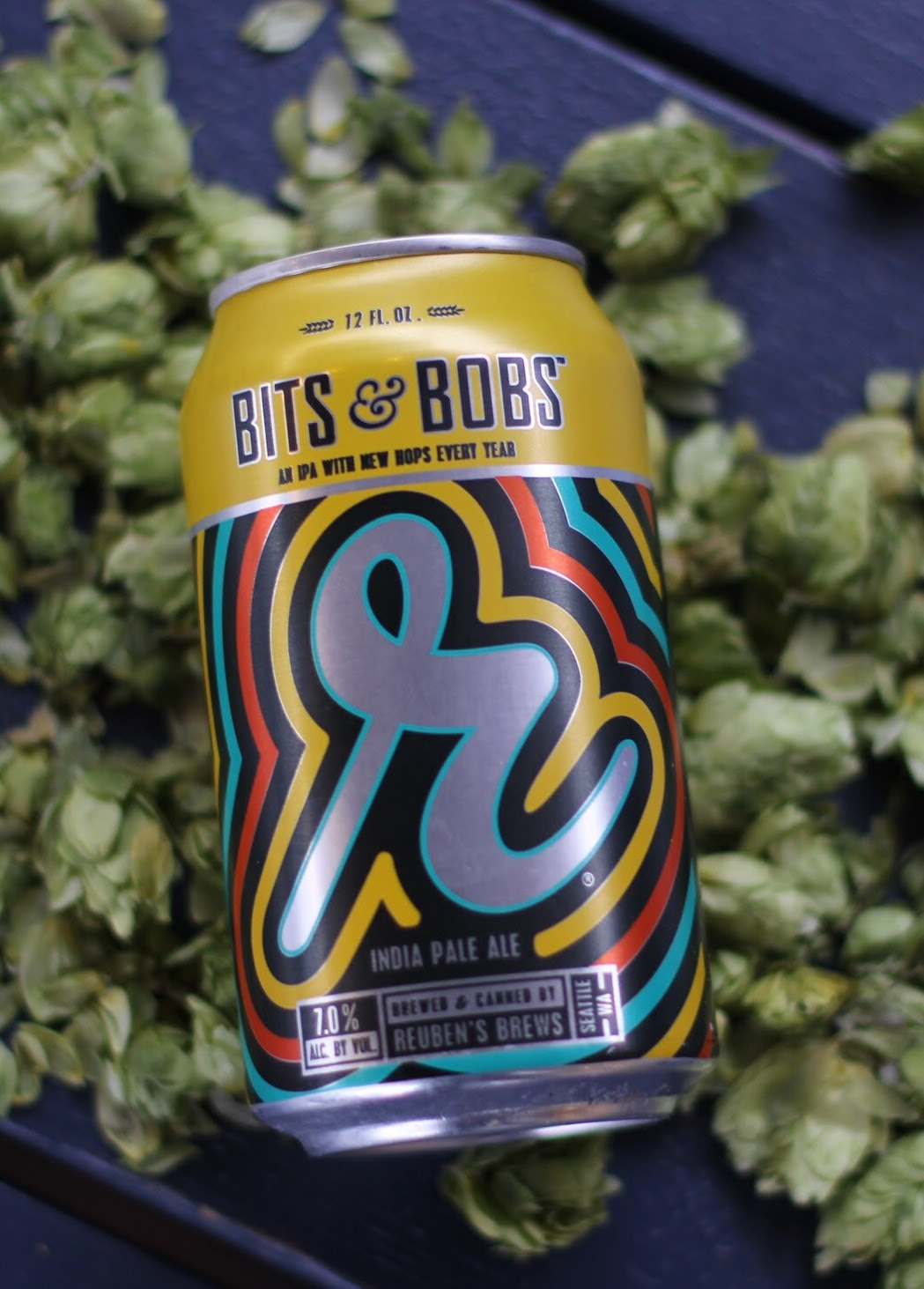 Moving on to the brewer's new Small Batch Series, this limited release series consist sof Auspicious Sons, Extant IPA (formerly known as Expat IPA), Limoncello, and Day of the Dead Dark Lager.
Read More: Reuben's Brews To Expand with New Brewery in Seattle
In addition to these releases, Reuben's Brews will release additional beers, including its coveted barrel-aged beers, throughout 2019 that will make its way to draft along with smaller bottle and can runs.
The brewery will also see the opening of its third space in Ballard with its new, larger production space located at 800 NW 46th Street in Seattle. Yesterday Reuben's brewed its first beer on this new 30-barrel brewhouse. With this new brewery joining its already in place arsenal of 15-barrel and 5-barrel brewhouses, we expect a big year ahead for this Seattle brewery.