Reuben's Brews 2020 Beer Advent Calendar – 24 Days of Beer
|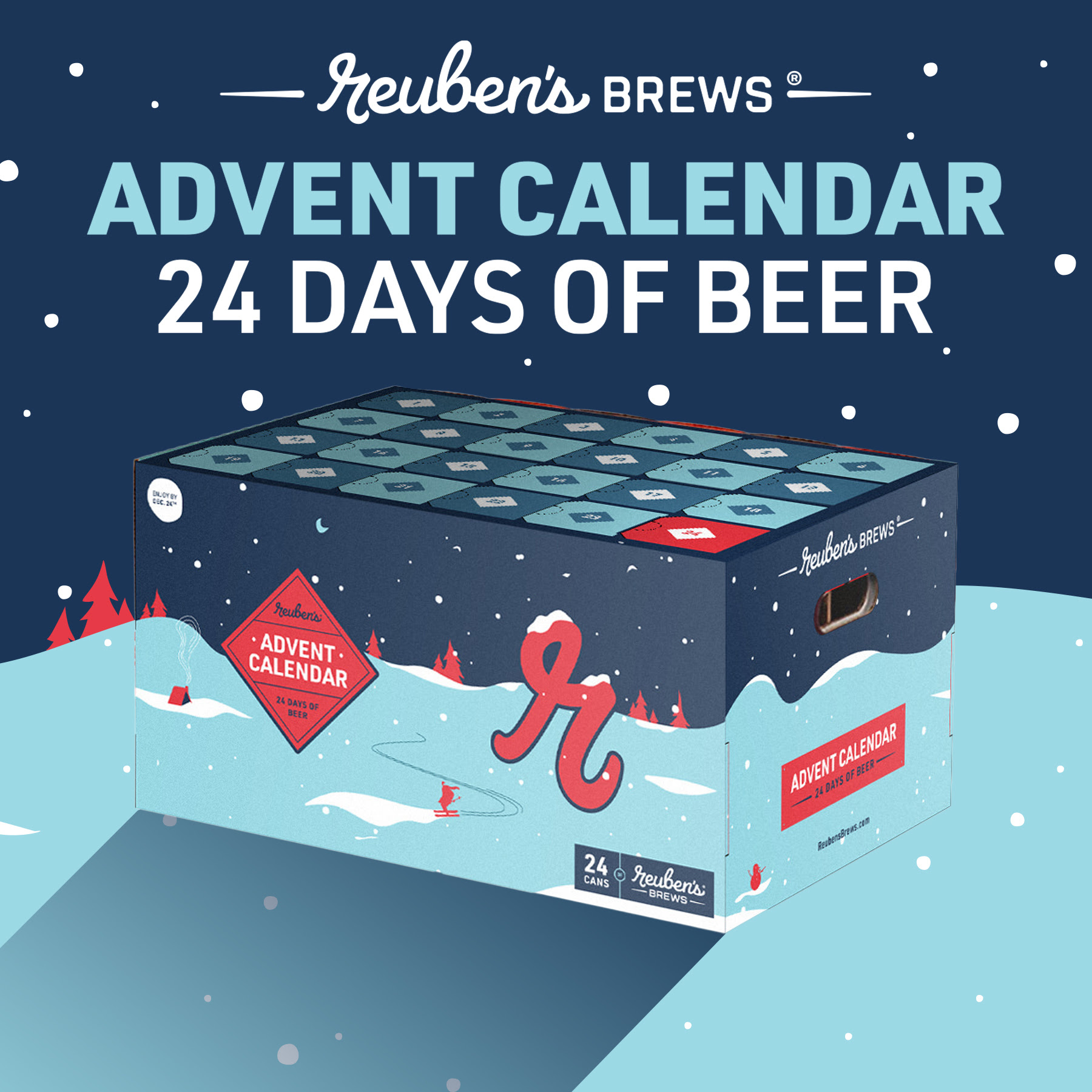 It's great to see the creativity that breweries are implementing during these difficult times. Seattle's Reuben's Brews has put together a 2020 Beer Advent Calendar that will feature 24 days of beer. Best of all, each day will be a different beer as you celebrate the month of December leading up to Christmas.
The 2020 Beer Advent Calendar will be full of beery delights with 23 beers and one Fruitfizz hard seltzer in each pack! Beyond making an excellent gift, this box will be full of Reuben's Brews beers from lagers to kettle sours, west coast to hazy IPAs, barrel aged wild beers to barrel aged dark beers. What a great way to celebrate the holiday season ahead! We just wish this box was making its way into Portland.
The 2020 Beer Advent Calendar goes on presale on Tuesday, November 10th at Noon at the Reuben's Brews Online Store. There will be a limited amount of these advent calendars available and pickup will begin on Monday, November 30th at the Reuben's To-Go-Store at the brewery's Taproom.
Reuben's Brews – Taproom
5010 14th Ave NW
Seattle, WA 98107